Tuesday, June 6, 2006

The Scotsman today published an article on small presses in the north of England, featuring Hebden Bridge's Pennine Pens. Below are some exerpts, with a link to the full article underneath. Pennine Pens also, of course, publishes the Hebden Bridge Web.
More than a decade before The Da Vinci Code phenomenon, a free-spirited British couple wrote their own homage to the Holy Grail after a year bicycling across southern France.
Cycling in Search of the Cathars - the first book to be published by Elaine Connell and Chris Ratcliffe's tiny Pennine Pens in 1991 - was part travelogue and part history of Holy Grail folklore, the subject of Dan Brown's novel-turned-film.
"I still get annoyed at that," said Connell, reflecting on how their book brought none of the success enjoyed by Brown.
In this case, big proved beautiful -- big marketing, big stars and big money leading to a global blockbuster.
But as large publishing houses fight for business in a market characterised by consolidation and cut-rate discounts, small press companies like Pennine Pens are finding some success thanks to technology and a desire for new literary voices.
The Pennine hills in Yorkshire have a rich literary tradition, which includes the Bronte sisters, who immortalised the landscape in novels like Wuthering Heights and Jane Eyre, and former poet laureate Ted Hughes, who grew up in Mytholmroyd, near Hebden Bridge.
One factor behind this growth in small presses has been the explosion of the Internet in the last decade. It has helped small publishers to compete by cutting down on design costs and making marketing easier.
"The Internet allowed us to work on an even playing field," said Chris Ratcliffe, co-founder of Pennine Pens, which he runs from his home in Hebden Bridge, a town known for its resident artists and writers.
Self-publishing software has also made it easier to print smaller batches of books, while big publishers depend on bulk sales of a single book -- Random House has sold 50 million copies worldwide of "The Da Vinci Code" -- to cover distribution and marketing costs.
"The further you go north, the healthier the independent publishing industry is," said Hannah Bannister, marketing director of Peepal Tree Press, a Leeds-based publisher of Black British and South Asian writers.
"In a lot of ways it's the small publishers that define what the big publishers do next," she added.
Even though small publishers may be favoured by a hunger for fresh literary voices, they still face pressure from falling prices and a declining population of readers.
Book store discounts have eroded profits, particularly in Britain where publishers have to negotiate prices with the large retail outlets. In the United States, all outlets are offered the same deal.
---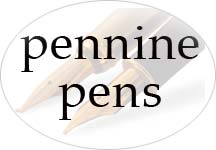 Links

Scotsman Article

Pennine Pens - web development and publishing

The articles has also appear in:

People's Daily Online - Beijing,China
---
We try to make sure that the Hebden Bridge Web news is correct, but if you are aware of any errors or omissions, please email us
If you have comments on Hebweb news please make a contribution to our discussion forum
More news from the Hebden Bridge Web
---