Rail-users give thumbs up for
increased parking at station
Wednesday, 13 February 2008
The results of a Labour Party poll on the parking crisis at Hebden Bridge train station.
Over the last few years, the station has got busier and busier and the station car park is now often full by 7.15. This forces rail users into their cars, where they add to the already congested traffic on Halifax Road.
The poll asked residents whether they would support the extension of the car park, and whether they would use alternative ways of travelling to the station if there were improvements.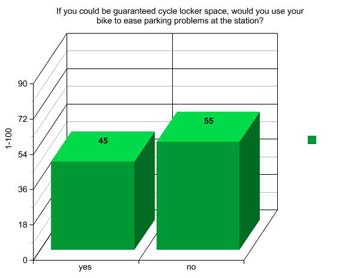 45% of people polled said they would use their bike sometimes or all the time, if they had access to a cycle locker at the station. This would free up to 55 parking spaces in the station car park.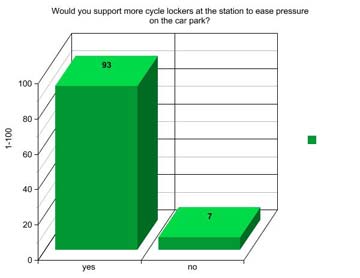 A massive 93% of people say they would support the extra lockers. Currently the station has only five secure cycle lockers and many people interviewed expressed a reluctance to cycle as they assumed they would all be full.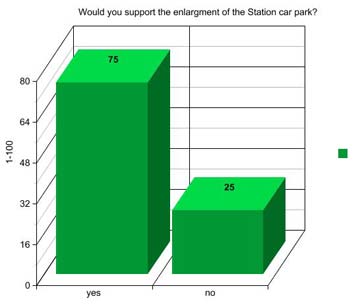 75% of travellers supported the extension of the car park in land currently used by the coal merchants, with many adding that any extension must be free to use and sympathetic to the environment.
Finally, a remarkable 84% say they would use the bus to travel to and from the station, if the service could be improved. Train users typically wanted the bus service to leave after a train arrives, even if the train was late, and bus services to the station to be made more frequent and more reliable.
Janet Oosthuysen, local Labour Party co-ordinator, told the Hebden Bridge Web that she welcomed the findings of the poll.
"This shows clearly that a few changes at Hebden Bridge station would make all the difference.
"Many people who used the buses have noticed how the service has declined. There is nothing more frustrating to travellers than to arrive at the station, only to see their bus pull out as they're disembarking the train.
"In the case of cycle lockers, the costs would be small, but the difference would be dramatic."
Janet added "We're now taking these findings to transport chiefs in Metro, Northern Rail and the other stakeholders and pressing them to make the changes that people are calling for. We will let people know about any subsequent action."
---