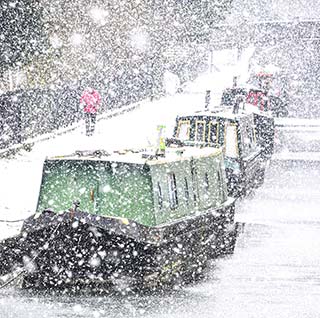 Snowy Canal at Hebden Bridge, February 2021. Photographer, Andrew Smith. Click image to enlarge. (12 Feb)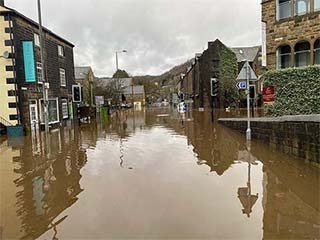 One year on from Storm Ciara Tuesday 9 February 2021 marks the first anniversary of Storm Ciara, which caused Calderdale's fourth major flood in just eight years and brought 10 miles of damage across the borough. Photo thanks to Mike Barrett - the centre of Hebden Bridge. Click photo to enlarge. Read more
Lockdown Street Art, Valley Road, Hebden Bridge, Sunday, 15 November 2020. Photo: HebWeb
Click image to enlarge.
Camera Club Annual Exhibition 2020
Lorna Tennant won the 'Local' category with 'Autumn Morning, Hardcastle Crags'. Click photo to enlarge. See more winning photos here. (14 Oct)
Flooded six times since 2000 - there have now been six major floods, and many more smaller ones in the past 20 years. Links to HebWeb reports of previous floods.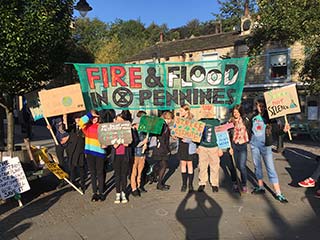 Climate Strike Action in Hebden Bridge Friday, 20 September 2019. Photo: Michael Prior. Click photo to enlarge. More photos and info
Vintage Car Weekend 3-4 August 2019. The annual rally for vintage, veteran and classic vehicles with over 800 cars, motorcycles, military and commercial vehicles. Click photo above to enlarge.
Stop Grouse Shooting demo in Hebden Bridge, 11 Aug 2018 "If we can stop fox hunting, we can stop grouse shooting," speakers said. Click image to enlarge. Read news story
The June 2012 Flood: See HebWeb News from 2012. Click photo to enlarge.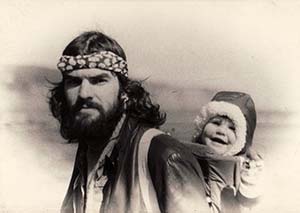 Hebden Bridge Hippies 1970s, photo: Eric Williams. Click photo above to enlarge. See How the Hippies Changed Hebden Bridge
HebWeb Flickr Galleries
Hebden Bridge Handmade Parade 2019
Hebden Bridge Handmade Parade 2018
Hebden Bridge Handmade Parade 2017
Hebden Bridge Handmade Parade 2016
Cycling a grand piano up Cragg Vale