Small Ads
£10 for 4 weeks | £25 for 3 months | ADD YOUR AD | Add photo option | FAQs | HebWeb home page
HebWeb small ads
MEN'S GROUP TODMORDEN, starting September. Manifold monthly group for men. Listen and talk on open subjects. Confidential, respectful, mutual and curious. 1st Thursday each month from September. Ground floor venue Todmorden, near station. Voluntary contributions. Contact email. 1 Aug 2021
CLEANER REQUIRED for large home in Todmorden. 3 /4 hrs a week. May include other small jobs, eg, transport to hospital apps. Petrol included. Pay £10 p hr. not cash in hand. Must be reliable. Please email 29 July 2021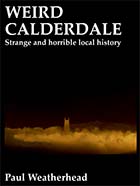 WEIRD CALDERDALE Ghosts, aliens, vampires, witches, outlaws, mysterious deaths, horrible murders and mass hysteria in Calderdale... The cult classic of weird local history returns in a much expanded new edition. Available at The Book Case, Hebden Bridge. 26 July 2021
CLEANER / SUPERVISOR FOR 2 X HOLIDAY LETS Cleaner plus meet and greet person to look after 2 holiday lets located in the center of Hebden Bridge.  Smart phone / email savvy is a must. Paid "per event" estimate £3600 pa. Please email. 25 July 2021
YOUNG PROFESSIONAL SEEKING 1/2 BED property for rent. Young professional male looking for a 1/2 bed property or room to rent in Mytholmroyd/ Hebden area. Please call or text Josh on 07562 472675 20 July 2021
THE COCOON KINDERGARTEN Thoughtful education and care for children aged 12 months to 5 years, The Cocoon is a dedicated teaching space set in a homely environment for up to four children, offering natural materials, healthy meals, real-world-learning and loving care. Based in central Todmorden and run by Chris, with 15 years' experience. Due to open in August. Enquiries: 07982 646681 or or email 10 July 2021
LOOKING FOR A LONG-TERM LET Local professional couple looking for a 3-4 bed unfurnished property for 1+ year tenancy. Hebden/ Todmorden and surrounding areas. £1k+ per month. We can move quickly :) Please email. 5 July 2021
TO LET: LOVELY 2 BEDROOM HOUSE Todmorden/ Cornholme in beautiful spot just off Burnley Road. Available mid July'21. £600pcm. Please email 4 July 2021
WANTED: 2 BED HOUSE TO RENT in Hebden ASAP. Local couple looking for a 2 bed long term Hebden rental ASAP. Both working, non-smokers, no pets, can pay £600 - 700 pcm. Greatly appreciate any leads! Please email. 3 July 2021
COMMUNITY LAND TRUST SEEKS EXECUTIVE MANAGER This innovative local charitable trust is about to take a big step forward, by appointing its first member of staff. More info and how to apply. 2 July 2021
WRITER/COPY EDITOR AVAILABLE Need a writer and/or copy editor? I have broad experience writing/ editing for music/ arts, as well as for B2B clients. Happy to discuss any projects - get in touch! See web page 28 June 2021
GARDENER WANTED: I need a gardener to sort out lots in my garden! Please email 26 June 2021
NEW MANAGEMENT FOR HEBDEN HOSTEL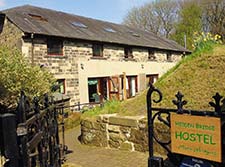 Seeking New Hostel Management for Hebden Bridge Hostel. Are you an imaginative and enthusiastic entrepreneur? Pennine Heritage is relaunching the Hostel, Autumn 2021. More information can be found on the Walker Singleton website or by email 23 June 2021
FORD FIESTA TITANIUM 2012
1.4TDCi hatchback  for sale. Car for sale due to move, good condition, very reliable, full advert available on Autotrader. MOT and tax until June 2022. Email for more info/ viewing 18 June 2021
FORD FOCUS MK2 ZETEC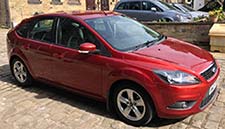 1.6 petrol for sale. Really good condition. Ford Focus MK2 Zetec 1.6 petrol. Year 2009. 84050 miles. Mot passed 16/03/2021. Serviced. Please email 16 June 2021
OFFICE ADMINISTRATOR
We are looking to recruit a highly motivated and hard working full time administrator to support the organisation through a new and exciting time. For more information and how to apply see Pennine Prospects website 14 June 2021
FEELING PERPLEXED ABOUT WHAT TO DO NEXT? This last year-and-a-bit has really made us do things differently, and maybe re-think what we want in our lives. Now's the perfect time to put ideas and dreams into practice and create our own 'new normal'. But making changes alone can be hard. Want a leg-up? New Leaf Coaching can help out - contact 07741 419486 to find out more and book a taster session. 12 June 2021
RELIABLE LOCAL CLEANER has some hours available day time, Mon-Friday. Evenings considered. Hebden Mytholmroyd Luddendenfoot areas. Email or text 07810 170073 11 June 2021
2 BEDROOM HOUSE IN CENTRE OF HEBDEN BRIDGE furnished terraced house. Small garden on the river. The house is just down from the Coop and free parking is available near by. Available for June until mid July '21. Please contact me on email. 6 June 2021

LODGER WANTED - BIRCHCLIFFE. Two bright sunny attic rooms with shared kitchen, bathroom and yarden in a family home in Hebden Bridge. We are myself, my son and our cat, Pete. Available now. £550 p/m inc. bills. Contact via email 4 June 2021
DRUM MACHINE COURSE
Drum Machine's exciting and hypnotic drumming courses are back on. Come and learn the grooves that make this band stand out. Either just for fun or as an entry into the perfuming band. Contact by email 31 May 2021
ABBEY VOGUE GTS 215 2 BERTH 2004 CARAVAN for sale £4,500. Excellent condition for age. Loads of extras. Can deliver. Viewings, photos and video available. 07557 954113 25 May 2021
2 BED HOUSE FOR SALE HEBDEN BRIDGE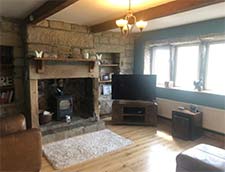 House for sale in Old Town. 2 beds. One office. Exceptional views. Private garden. Private drive way. Grade 2 listed. Beautiful original features. Brand new top quality kitchen. Please email me for details. 24 May 2021
USHER REQUIRED TO JOIN THE PICTURE HOUSE TEAM! 3 to 12 hours per week as contracted hours plus cover hours as overtime. Full details (Application Form, Job Description, Person Specification and how to apply) on this web page. Deadline noon Thursday 10 June 2021. 20 May 2021
PHYSICAL EMPLOYMENT SOUGHT 16 year old Hebden boy seeking summer employment. Physically strong, quick-learner, polite, friendly and very reliable. Ideally looking for physical work eg builders yard, landscaping, gardening, manufacturing. Please text or phone Sally 07503 777870 17 May 2021
PHD STUDENT REQUIRING 6 MONTH OFFICE I'm in the final year of my PhD and need an office space to focus and write up my thesis. Just need a desk space and internet connection. £200pcm ideally! Please email. 6 May 2021
'A' LEVEL AND GCSE MATHS TUTORING Qualified, experienced A'level and GCSE maths teacher has availability for tutoring. £40 and £30 per hour respectively. Please call Sean to discuss your needs. 07837 950432 5 May 2021
DRUM KIT & MORE Tornado 7 piece drum kit £75, Dynamix running machine £50, large 4.25m trampoline £25, lazy boy, drawers, wardrobe, tables, futon, chairs, construction hemp and more all free to collect. Call Chris 07746 736512. 5 May 2021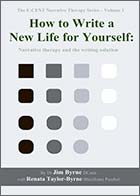 LIFE BEYOND COVID-19 Now the pandemic is winding down, what will you do with your future? By using any or all of the twenty writing exercises outlined in Dr Jim Byrne's book, you could write a new life for yourself. Book title: How to Write a New Life for Yourself, By Jim Byrne, Doctor of Counselling, Hebden Bridge. For more see this webpage 3 May 2021
WANTED: A ROOM OF MY OWN I've found a great house in Mytholmroyd and from 1 May, moved in and happy.
ELECTRICAL HANDYMAN City & Guilds qualified for domestic work, light fittings, plug sockets etc. Also DIY and odd jobs (eg. putting up shelves, painting, resealing baths /sinks) Contact Jamie Burr - 07814 782965 or email. (5 April)
WANTED: HOUSE TO RENT HEBDEN BRIDGE: "We put up an advert on 28 March about us seeking a rental property in HB. We have been successful at finding accommodation through Hebweb.""

Some successful ads
2 BED HOUSE TO LET - Now let
ROOMS TO LET We have had many enquiries and have now agreed to let the rooms
WANTED: SUPPORT 'I've had too many answers  and I've got someone starting on Monday so please take the ad out.' 
HOUSE TO RENT IN TODMORDEN Can you please remove my ad for the house at Tod as it's now been let, the response has been amazing
ANTIQUE RUG FOR SALE - now sold
MOBILE HOME TO LET "Lots of response, as usual from Hebweb, and found a great tenant...many thanks, keep up the good work!!"
2 BED HOUSE TO LET 'Our house let very quickly so pleae could you remove the advert for it. Many thanks'
LARGE SPACIOUS ATTIC ROOM Many thanks. The room has been let now. Please could the advert be removed as I am receiving alot of enquiries from people
2 BED TERRACE AVAILABLE - now taken
HOUSE FOR RENT IN HEBDEN BRIDGE 'I put this ad on yesterday and have had an overwhelming response'
SEMI RURAL COTTAGE FOR SALE "offer received within a week of listing on HebWeb. Brilliant, thank you!"

MAZDA BONGO FOR SALE
- Now sold
2 BED HOUSE - "snapped up at the first viewing"
2 BED MID-TERRACE IN CRAGG VALE "The property was let the same day it appeared" on the HebWeb. 
HOUSE TO LET IN TODMORDEN Now let
HOUSE TO LET - The house was let quite quickly - thanks to HebWeb.
BUSINESS I had about 8 replies and have found the right person.
LOVELY 2/3 BED HOUSE FOR RENT - now let
BEAUTIFUL OAK TABLE & 6 WICKER CHAIRS - now sold
2 BED FLAT IN CONVERTED CHAPEL - We were inundated with enquiries from potential tenants. (20 May)
1 BED FLAT LUDDENDEN FOOT "The flat has been let so please take down ad.. Many thanks!! (15 May)
OFFICE/STUDIO ROOM TO LET TODMORDEN "Brilliant as ever, Thank you. Ads fulfilled" (22 May)
2 BED FLAT AT LUDDENDEN FOOT
Now let
2 BEDROOM HOUSE AVAILABLE I've had so many people message about this I can't keep up with replying.
3 BED HOUSE TO LET / CENTRAL HEBDEN BRIDGE I'm pleased to report that the house has been rented as a result of the ad
HOUSE TO LET No longer available(12 Feb)
SHORT TERM SINGLE ROOM AVAILABLE Taken (5 Feb)
MYTHOLMOYD - HOUSE TO LET Now let

FRIENDLY HOUSE SHARE: I advertised my room yesterday and it's gone already
3-BED HOUSE TO RENT
"The advertised house has now been rented thanks to you."
HEBDEN HOUSE TO LET - very successful (the place was let within 4 days)

CLEANER/HOUSEKEEPER REQUIRED We filled the vacancy thanks to the Hebweb, brilliant service.
2 BED FURNISHED HOUSE TO RENT Thank-you. It's now let, great response from Hebweb.
MAZDA BONGO FOR SALE - now sold
2-BED FURNISHED COTTAGE HAWORTH Now let
MISSING CAT "Such a brilliant and immediate response means that he has now been found"
WOMEN'S ELECTRIC BIKE Now sold

2 BED FLAT IN CONVERTED CHAPEL We had loads of interest and have now found great tenants, thanks so much.
2 BED HOUSE, HEBDEN BRIDGE Thank you for another successful ad!
FOR RENT, TODMORDEN Please could you remove my ad - I rented it instantly again so thank you!
FLAT FOR RENT Just let it! Please take the ad down and many thanks

BREWERY ASSISTANT We've filled the position now.

WALL MOUNTED PINE UNIT Quick work - I've sold the pine unit! 
WRITER LOOKING FOR A QUIET ROOM -  just placed an ad yesterday. I have had nice replies and wonder if you could take the ad down now?
FULL-TIME EXPERIENCED COOK Just letting you know that we've now filled this vacancy, thanks to HebWeb!
More responses from successful ads.
HebWeb small ads
ART TEACHER & PHOTOGRAPHY TEACHER WANTED for our online school. You'll be working with small, friendly groups on Wednesdays 10am to 4pm. From £137/day. For more info and to apply see this web page or email 1 Aug 2021 
BIRCHCLIFFE HOUSE TO LET Quiet (important) responsible tenant sought for 2 bedroom b-to-b terrace, adjoining owner's house. Pleasant outlook. Ideal for single occupant. Non smoker, no pets. £540 pcm, plus bond. Please email details, queries and phone no. 26 July 2021
GARDENER WANTED The job involves digging and weeding on rough ground, also some mowing. Could be one or two full weeks or several hours a week. Text Wendy on 07810 080073 24 July 2021
WANTED: 2 BEDROOM HOUSE  for professional couple. A garden/ yard would be a bonus. Looking to pay £600-£700. I WFH but my partner often travels. No pets, non smokers, willing to pay multiple months upfront. Extremely tidy people! Please email. 21 July 2021
QUIET LIGHT SPACE WANTED FOR SUMMER HOLIDAYS Writer/editor seeks quiet place to work while kids are at home for school holidays. Kettle and wi-fi appreciated but not essential. Call Sonya on 07881 553 804 15 July 2021
MANDOLIN GOING SPARE? Absolute beginner looking for my first mandolin. Maybe you've got one that could do with a new home? Please email with details. 12 July 2021
CLEANER: Reliable cleaner covering, Hebden Bridge, Mytholmroyd, Luddendenfoot areas, has hours available. 1 hour to 4hour slots, Monday to Friday. Full portable crb. Text or email for more info. 07810 170073 5 July 2021
MAN WITH A HIGH TOP VAN
Man with LWB high top van available for light moves, collections and deliveries, distance work. Very competitive rates. Text or call Mark on 07376 399447 4 July 2021
SOFA, CHAIR AND DINING SET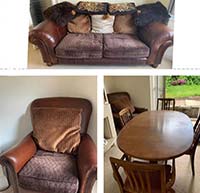 Tetrad leather and fabric sofa (offers over £300) and chair for sale (£100). William Laurence mid century table and 4 chairs (£250). House move forcing sale. All great condition. In Mytholmroyd. Buyer collects. 07746 331533 26 June 2021
DEPUTY DIRECTOR (HOUSE OPERATIONS) & RELIEF HOUSE MANAGER - 2 exciting job opportunities at Lumb Bank. Join our excellent team to support delivery of retreats and residential writing courses. Download application packs here 22 June 2021
PROJECTIONIST / TECHNICIAN (25 hours per week), Hebden Bridge Picture House. £20,092 pro rata (equivalent to £10.44 per hour). Hebden Royd Town Council is seeking to recruit a Projectionist / Technician to join our Front of House / Exhibition Team at the Hebden Bridge Picture House, to work regular hours each week. Full details and application pack can be found here 16 June 2021
FEMALE JOINER in Hebden, Todmorden and Mytholmroyd. Maker of woodwork and furniture. Shelving, cabinetry and household goods from beautiful wood. Call Charlie to talk about your project on 07894 065617. 14 June 2021
2 BED LONG TERM RENTAL WANTED Hi looking for a 2 bed in or near the centre of hebden. I'm a full time working professional. None smoker and no pets. Available to move in straight away. Please email. 14 June 2021
RENTAL NEEDED FOR A FRIENDLY FAMILY of 3 humans: 2 large 1 little, and 3 fur-beings: all 3 little; 1 woofs and the other 2 meow! Looking for a place to live, in or around Hebden bridge. Enthusiastic, novice gardeners so would love a bit of space. Hoping to find a 2/3-bedroom abode for our well behaved and good-mannered household from the middle of July. Call Kerry: 07783 024288. 12 June 2021

DELICIOUS LOCAL FOOD DELIVERED EVERY WEEK Freshly Prepared Food Menus created from local ingredients including Italian cicchetti, East Asian Feast, Mexican Street Food and ready to order this week Basque Tapas! Garden gatherings, birthdays or just because it's the weekend... Take a look at our website. Free delivery over £20. The menu changes every week.You tell us your dietary requirements and the day you would like it delivered!  6 June 2021
GRASSROOTS SHIATSU - BODY-MINDFULNESS for wellbeing. Want to feel more relaxed, calmer, revitalised? Join us for friendly weekly session based on Qigong & Shiatsu, helping support your immune system, soothe your nervous system, and boost your health and wellbeing. All ages and ability welcome. Calder Holmes Park. (Meet near outside gym). Friday's 9-9.45am. £5 Suggested donation. Please wear comfortable layers to keep warm and waterproofs if raining! Contact by email 2 June 2021
BAKERY ASSISTANT We require someone for various tasks around the bakery. Previous experience working in kitchen or bakery is preferable. Should be willing to work some early shifts (6-ish), weekends. Please email or call 07806 806862 to apply 31 May 2021
PARAGON KILN FOR SALE £475.Paragon kiln suitable for jewellery, glass fusing, and small ceramics. Only used a couple of dozen times, in good condition. To pick up from Todmorden. Phone or text 07837 546573 30 May 2021
BRAND NEW DAYBED AND MATTRESS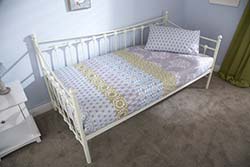 For Sale. Still in package, brand new and unopened. Colour is ivory. Buyer will need to collect from Mytholmroyd. Please email 28 May 2021
PA ROLE £11-13 PH EVENING & WEEKEND Exciting new role to work with a young Deaf and Disabled woman. You must have good sense of humour, a positive attitude, be good with emotional support, a love for travel and cooking. Please email. 24 May 2021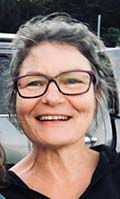 YOGA IS FOR EVERYONE Thinking about trying yoga?  The beauty of yoga is that you dont have to be flexible to reap the benefits. Whether you are young or old, overweight or fit, yoga has the power to calm the mind and strengthen the body. If you are new to yoga or simply curious, this beginner yoga class is a perfect way to get started. Please email if interested. 21 May 2021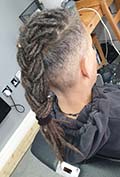 LOCTICIAN / DREADLOCK SPECIALIST Specialist in natural and synthetic dreadlocks. Installs, care, maintenance and removal. Studio based in Todmorden town centre. Feel free to contact me on 07792 747154. Thanks, Kayla at Pretty Dreadfull. 14 May 2021
LOCAL HISTORY SOCIETY VACANCIES Heptonstall Historical and Heritage Society have vacancies for a new chairperson and meeting organiser. See their website for more details. 10 May 2021
NELSONS ARE HIRING Nelsons Wine Bar & Restaurant are looking for a suitable person to join the kitchen team. Must have experience with vegetarian/ plant based food and able to work alone. Email a CV or drop in at Nelsons. 4 May 2021
JOB OPPORTUNITIES AT TOWN HALL Hebden Bridge Community Association, the charity that owns and runs Hebden Bridge Town Hall, is currently advertising for two key roles to join the staff team. More info 4 May 2021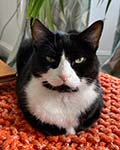 WANTED: 2/3 BED HOUSE TO RENT Family of three (plus cat) looking for unfurnished 3 bed house, or 2 bed with office. Must be walkable to a train station and have outside space to park family cargo bike. Ideally with dishwasher because we can't face any more washing up. Move date flexible, by August latest. Please contact me by email. 3 May 2021
HOUSE/FLAT WANTED TO RENT "Delighted by the response and now happily accommodated."
FREE HELP WITH YOUR BUSINESS Experienced local business advisor offering hands-on support. Do you struggle with paperwork? Do you find it hard to motivate and organise yourself? Do you struggle with anxiety, depression, dyslexia, or have a physical or mental condition? We can access funding to support you in your business, at no cost to you. Then we work together to build positive strategies for resilience and growth. Please email (11 April)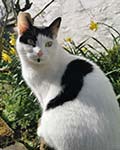 WANTED: 1-2 BED RENTAL from July. Myself & well behaved cat. 3 months min. All areas considered. House or flat, furnished or not, garden pref. References available. Email Phil (& Margot) (8 April)
Some successful ads
2 BED HOUSE TO LET 'Could you take down my ad? I had an overwhelming response. Hebweb is fantastic! Thank you.'
SHORT TERM LET 'Successfully let'
2 BED HOUSE TO RENT
"The house has now let, very quickly as usual. Thanks again for your service"
BAR WORK We have 2, possibly 3 suitable candidates.
ROOM TO RENT, CENTRAL HEBDEN BRIDGE"Good housemate found, quickly as always on your site."
MODERN GREEK - I've had lots of replies to my request for help with Greek.  Could you please take the message down because we don't have room for anyone else.

1-BED HOUSE TO RENT "Please take my small ad down, as I now have sufficient responses. Thank you for your service – it's a great way to reach the local community."
FURNISHED HOUSE "This house is now let, thanks Hebweb"
2 BED MAISONETTE, HEBDEN BRIDGE The property is now let. 
2 BED COTTAGE HAWORTH OLD ROAD The cottage is now let. Thanks once again for a successful advertisement!
COLNE - TIMBER CABIN & GARDEN FOR RENT I now have a tenant. Thank you for your service. (9 June)
HEBDEN BRIDGE:  MINI APARTMENT TO RENT "Brilliant as ever, Thank you. Ads fulfilled" (14 April)
Email received about ad for 2 bed house: "I've had so many people message about this I can't keep up with replying." (5 March)
CLEANER WANTED This position has been filled  thank you 
ONE BEDROOM UNDERDWELLING - now taken
2 BED UNFURNISHED HOUSE FOR RENT Now let
1 BEDROOM HOUSE TO RENT Tenant now found thanks to the HebWeb
HOUSE FOR RENT IN HEBDEN BRIDGE - "Rented thanks to Hebweb"
LOG SPLITTER - now sold
HEBDEN BRIDGE TOWNHOUSE TO LET Found some lovely tenants really quickly, many thanks!

TWO-BED HOUSE TO LET IN MYTHOLMROYD. Once again great success by placing my house to rent on hebweb …. it's now gone so please can you remove it
WAREHOUSE & PICK & PACK OPPORTUNITIES We've now filled the positions.
PICKING & PACKING WAREHOUSE ASSISTANT - We've taken on 2 brilliant staff. Many thanks for helping us again!
3 BED HOUSE TO LET / CENTRAL HEBDEN BRIDGE I'm pleased to report that the house has been rented as a result of the ad

FREE TOPSOIL - I've been inundated with responses, so thanks very much. Who knew there was so much demand for soil?! Could you take the ad down please?
TWO BED COTTAGE TO LET: Like last time, I've been inundated with replies and now have a lovely couple to move in at the end of May, so would just like to say thank you (1 April)
HOUSEKEEPER/MEET & GREET PERSON - we have found a candidate. We wish to thank all those that applied .. the response was excellent as was the calibre of the candidates.
HOUSE TO RENT - GREAT VIEWS AND LOCATION: We have successfully found tenants within one day
HOUSE ORGANISER ESPECIALLY FILING - I had so many wonderful responses to my ad for someone to help me re-organize my house post-flood, I wanted to employ everyone! Thank you.
2 BED HOUSE TO RENT IN CENTRAL HEBDEN - House successfully rented through Hebweb. Fantastic posting wall!
HOUSE TO LET: Now let. "The ad found a new tenant within three days of its insertion so I'm very pleased with that"
EXPERIENCED SECRETARY /ADMINISTRATOR: we have now successfully recruited. We had a lot of applicants via your website again – thanks very much!

HOUSE TO LET: "let within 24 hours of ad going up"
More responses from successful ads.
HebWeb small ads
PARK LIFE CAFE SEEKING WORKSHOP We're looking for a 500-800 square foot workshop to rent. Must have wide access doors, electricity preferred but not essential. Please contact Park Life Cafe. 2 Aug 2021
MEDIUM TERM HOUSE/FLAT Looking for 1-3 bed accommodation for 6-12 months from September. Hebden or countryside. My 9 y/o son is going to school here. I'm working and studying from home. Somewhere clean and cosy. Max 800/month. Please email 28 July 2021
WANTED: PET-FRIENDLY RENTAL Friendly family of 3 plus 2 small well-behaved dogs desperately seeking a 2 bedroom property to call home! Our budget is £750pcm and we would like to move Sep 1st 2021. Call Robyn on 07869 802996! 28 July 2021
WANTED: HOUSE TO RENT 2+ bedrooms. Mature couple looking for a house to rent in Hebden Bridge or surrounding areas. Both non smokers. One well behaved dog. Please text or call Anna on 07858 001859 or email 25 July 2021
WANTED: HOUSE OR FLAT FOR LONG TERM RENT IN HEBDEN BRIDGE Decent, respectful 37 yo professional male working in Mental Health. Prefer 2-bedrooms and allowance of a caged pet. Budget 500pcm. Outside space a bonus but not essential. Call/ text/ WhatsApp 07876 467961 (Dez) 18 July 2021
WANTED: PRIVATE LET Reliable, friendly NHS professional looking for short - midterm let in Hebden/Tod area from September. 1-2 bedrooms and up to £600 pcm. Very happy to chat and explore non agency options. Email or text 07855 050306 14 July 2021
HOLIDAY STATIC CARAVAN IN SPAIN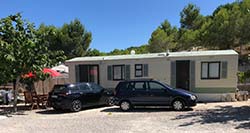 3 bedroom static caravan on a holiday park in the Costa Blanca. Sleeps up to 8.TV. Air con. Swimming pool. Bar/ Restaurant. Kids play areas. Car available at airport soon. Reasonable rent. 07538 093854 4 July 2021
A YOUNG, QUIET AND TIDY MAN LOOKING FOR A ROOM In Hebden bridge or surrounding area. A small room or a cabin with electricity in someone's Garden. Budget £350 including bills. Please call Thomas 07539 170961 27 June 2021
WANTED: 1-2 BED HOUSE WITH GARDEN ACCESS My partner and I are looking for a 1-2 bedroom house in the Hebden/Mytholmroyd areas, with a well behaved cockapoo so garden access would be ideal. We love hiking, camping and time at home. Please email 19 June 2021
WANTED: 1 BED FOR SHORT-MEDIUM TERM RENT asap in Tod/ Hebden/ possibly Mytholmroyd areas. Need decent internet, ideally with garden. I'm considerate, reliable and friendly, non-smoking professional. Budget approx £350 per month inc bills. Can provide great references. Please email 17 June 2021

LOOKING FOR A HOUSE TO BUY Hi. Me, my partner and our two cats (Herbert & Calcifer) always wanted to move to Hebden Bridge and are looking to buy a 2/3 bed house with yard/ small garden. We've sold up and are ready to go. Streets and places that are TPoC friendly. Please email 15 June 2021
3 BED VICTORIAN TERRACE Beautifully done out 3 bedroom Victorian terrace for sale in Mytholmroyd. Lovely yard at back of house as it's a through terrace. Period features, alarmed bike storage, cellar storage, home office space. Please email. 14 June 2021
LOCAL COUPLE LOOKING FOR 2/3 BED RENTAL Local couple looking for our first family home to move August. Both reliable, friendly and know the area well. Please email 14 June 2021
LOOKING FOR 3 BED RENTAL Friendly family of 2 adults , 3 children, looking for 3 bed rental in Hebden and nearby areas for longterm agreement. Both working and non smokers with references. Ring 07789 796449 or email us. 12 June 2021
AU PAIR / CARER IN MYTHOLMROYD until end July. We have two boys, 8 and 11. Looking for help with school drop off/ collection and a little light house work. Board, lodging (if live-in) and pay. Immediate start. Call 07806 806862 7 June 2021
HELP NEEDED WITH PLANT CONTAINER Help! Calling all sculptors, metal workers or anyone who can drill a few holes in the bottom of two stainless steel containers (approx. 1/4" thickness). Our domestic drill just won't do it. Can deliver to site. Payment to be agreed on. Hebden Bridge address. Please phone Eddie on 07547 542314. 5 June 2021
2/3 BED PERIOD HOUSE WANTED TO BUY Looking for a 2/3 bed period house with garden close to the town. I'm a first time buyer and finding it impossible the usual route at the mo! Please get in touch if you are thinking of selling by email. Thanks! 5 June 2021
WANTED - LONG TERM LET 2 bedroom unfurnished house/cottage required long term for mature single lady in Mytholmroyd or surrounding areas. Please contact D on 07597 034522 1 June 2021
2 BED HOUSE/APARTMENT WANTED TO RENT Quiet, respectful, considerate, 55,woman looking in Todmoden for home to rent long term. I don't smoke, nor have pets, so it's just for me. Budget up to £600pcm. Thank you! Please email 30 May 2021
PAINTER AND DECORATOR:  Friendly, local painter and decorator with over 8 years experience. Interior and exterior work, from full house to small furniture projects. All jobs completed with a smile to a high standard. Call Jess on 07434 951350. 23 May 2021
VW NEW BEETLE FOR SALE "HebWeb ads magic at it again! Please can you take the VW Beetle ad down."
WANTED: 1 OR 2 BED HOUSE/ FLAT TO RENT: 38 year old male and well behaved 10 year old cat looking for rental in Calderdale area.  1/2  beds, parking, preferably not on main road. MAX 600pcm. Flexible on moving dates. Please contact via email. 17 May 2021
WANTED: 1 BED APARTMENT/ SHAREHOUSE TO RENT - Want short term (3 month) 1 bedroom apartment ASAP, between Todmorden and Sowerby Bridge. Approx £500/month. have no pets, non smoker, am quiet and conscientious. Considering houseshare rental also, for cheaper. Please Call/text 07999 397382 12 May 2021
1/2 BED FLAT OR HOUSE TO RENT NEEDED Friendly and responsible 50 yr old woman & well behaved dog need a 1/2 bedroom new home to rent by July 4th. Hebden/Tod area. Unexpected ending of tenancy, good reference available. Please email 12 May 2021
3/4 BEDROOM RENTAL NEEDED Seeking 3-4 bedroom house with garden around Hebden Bridge. We are from around the area. My partner and I work full time and our son attends primary school in Hebden Bridge. Moving due to landlord selling our current property. We would like a long term lease. thank you.  07545 492091 (call or text) 9 May 2021
HEALS LEATHER SOFA AND CHAIR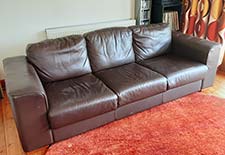 Large 3-seater, dark brown, good condition, slightly marked. Matching swivel chair. Sofa: W:240cms D:90 H:68. Chair: W:80 D:86 H:64 Must collect, Hebden Bridge £300. Please email Julia or 07540 869314 or 01422 842478 6 May 2021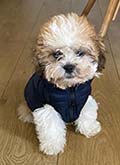 LOOKING FOR 2 BED+ HOUSE WITH GARDEN Hello, looking for a 2/3 bedroom house or flat with garden. I've a small dog, Patsy (poodle cross breed, very well behaved, no moulting). Preferably unfurnished, can move in whenever. Happy to pay few months rent in advance for right property. Been wanting to move to Hebden Bridge for a while and now is the time! Please get in touch via 078796 35249 or email. 4 May 2021
DOG WALKING SERVICES - I have experience with walking dogs, having being brought up around dogs I have a love of each and every pup. Whenever I take a dog out for a walk, I can map my route, send you pics and updates. Available for all walking and sitting services. References available! £10 per hour/ visit. Contact Details: Phone: 07576 318835 or email 3 May 2021
2 OR 3 BED HOUSE RENTAL REQUIRED: Looking for preferably 3, possibly 2 bed rental from June in Hebden, Tod, Sowerby or surrounds. 6 months with option to extend. Professional couple with 2 adult kids studying and small (very well behaved) dog. Hoping to buy following. Good wifi and near shops. Thanks! Email bmfolan@gmail.com / 07989 587753 (Bernie) 3 May 2021
NISSAN ELGRAND 7 SEAT FOR SALE Successful sale to someone who will enjoy using the van. Excellent result from Hebweb. 
CARPET & UPHOLSTERY CLEANING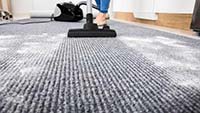 Elite Kleen leaves your home Fresh, Fragranced, Pristine. Professional carpet and upholstery cleaning. Call Phil - 07341 554750 Visit website Facebook Elite Kleen Manchester for your Free no obligation quote (11 April)
SHOP/WORKSHOP and/or studio space wanted to buy or let. Anything considered, may be conversion, renovation not a problem. Finance available. Please e-mail. (8 April)
2-3 BEDROOM HOUSE WANTED TO RENT "We have now found a home.  Thank you for a fantastic service. "
Some successful ads
CHEAP AND CHEERFUL ATTIC ROOM TO LET 'Happy to say room taken. Thanks'
COSY DOUBLE ROOM AVAILABLE TO SUBLET - Now taken
1 DOUBLE BEDROOMED APARTMENT: Successfully let.  The Hebweb has been fantastic as usual. 
WORKSHOP/STUDIO FOR RENT "Workshop successfully let via hebweb"
1 BEDROOM COTTAGE FOR SALE - MYTHOLMROYD I have accepted an offer from the perfect buyer who saw the advert on your site. (17 Aug)

2 BED UNFURNISHED HOUSE FOR RENT "House was rented almost right away through Hebweb, a great resource. Thanks a lot." 
2 BEDROOM HOUSE FOR RENT - Now taken
ONE BEDROOM HOUSE TO RENT IN HEBDEN - Tenant now found.
GENTS BIKE - "it sold within hours!"
3 BED HOUSE TO RENT - my home has a tenant, that was quick! Please can you take the Ad down.
4 BED HOUSE HEBDEN BRIDGE - now let. I had several enquiries and found some good new tenants.
2 BEDROOMED HOUSE FOR RENT House rented and deposit paid in less than 24 hours!!! Thank you Hebweb (13 June)
2 BED HOUSE TO RENT IN HEBDEN We would like to thank everyone for such a great response. We have now let the property (22 May)
ONLINE YARD SALE (VARIOUS ITEMS) Now sold
HAND MADE KITCHEN FOR SALE Now sold
INDIAN RETREAT TICKET FOR SALE - no longer available
COTTAGE TO LET FROM AUGUST: Just to say that my cottage has now been let. Thanks once again to HebWeb!
TWO KITTENS NEED A HOME! It took a little while but our two boys have just been collected to go to an amazing new home. Thank you so much. Good old Hebweb!
ROOMS IN HOUSE Now taken: I had a great response
2 BED BACK TO BACK TO LET - Hi there I have found lovely tenants for my house in less than 24 hours. Amazing! 
WANTED: A ROOM FOR FEBRUARY: Thank you to everyone who responded (too many to reply to personally). I have somewhere now.
TWO BED HOUSE TO LET: "I took out an ad on 15 August and have had an overwhelming response. It's now been let"
NARROWBOAT FOR RENT now let. I had a lot of enquiries from Hebweb, thanks!
WANTED P A / CARER I have had loads of responses to my ad re PA/Carer and I have appointed to this post.
PERIOD COTTAGE TO RENT IN HEBDEN BRIDGE: We have let the cottage now and so you can take the advert off the site. We had a fantastic response - thank you.
CREATIVE SOCIAL MEDIA PERSON PART TIMEWe recently placed an ad with you, the response has been incredible & the quality of applicants
outstanding, the position has now been filled
Elevated Victorian Stone Terraced Cottage Please remove my ad with the picture.I have got a tenant. Thanks. Inundated with people requesting information
TO LET - SPACIOUS 3 BED TERRACED HOUSE: It went up yesterday and I've found a tenant! I'm so pleased, thank you.
HOUSEKEEPER MEET/GREET DUTIES We have filled the position above. We had an excellent response with 18 applicants making the final selection very difficult.We wish to thank the people that responded and wish them well. We have used the HebWeb site on several occasions over an extended period and we have always had a successful result, and regard it as a most important community resource. Thanks, Calderdale Terraces.
CLEANER REQUIRED
- Ad "Overwhelmingly successful."
3 BED TERRACED HOUSE TO LET Please can you remove small ad put on 9th July. 
I had a response within an hour of the ad going live and the first viewer took the house. I had 8 requests to view in 24 hours. Brilliant!
PICK & PACK/ PRODUCTION ASSISTANT - Please could you close the advert? We've been overwhelmed with the response and quality of applicants! Thanks so much!
TO RENT, LATE OCTOBER Thanks again for sending many very nice prospective tenants my way. I'm very pleased to say the house is now let again so would you mind taking down the ad?
More responses from successful ads