Small Ads
£10 for 4 weeks | £25 for 3 months | ADD YOUR AD | Add photo option | FAQs | HebWeb home page
HebWeb small ads
FEMALE PA/CARER WANTED by disabled woman in Heptonstall. 12hrs per week: Sundays, Mondays & Fridays 5.30pm-9.30pm. One in five Saturdays 4.30pm-9.30pm. £12.50/ £13.80 per hour. Driver, non smoker, likes the outdoors. Tasks include personal care, household jobs, cooking, outings, gardening, computer. 01422 647053 or email. 26 Nov 2023
SEEKING: IT MANAGER FOR CUSTOMER ENGAGEMENT & MEMBERSHIP GROWTH
Join @TeacherToolkit, a pivotal education platform with 19+ million readers. Seeking a local IT Geek to enhance customer engagement and grow website memberships. Role: up to 2 days/week, term time, and is yours to evolve. Responsibilities: Manage 50k weekly visitors and increase monthly memberships. Essential: High IT and literacy skills essential; education degree desirable. Be part of our expanding team! Email CV for Jan 2024 start! 21 Nov 2023

FESTIVE FAYRE  Formerly Hope Baptist Church, The Bridge - A Festive Fayre 9-10th December 11-6pm. Stalls selling unique, beautiful things. Stalls available, £20. Mini holistic taster therapy sessions and tarot card readings. Candle lit carols, 5-6pm. 15 Nov 2023
TO LET: 3 BED HOUSE MYTHOLMROYD Garden, quiet area, close to amenities Available mid December. To Let: 1 bed Flat HB centre - Available. Email for more details. 13 Nov
2008 FIAT PUNTO FOR SALE - Sold
WANTED: 3 BED HOUSE TO BUY Looking for a 3 x bed house with garden to buy in Hebden / Old Town / Heptonstall / Blackshawhead area. Budget of £300k Please message or call 07876 399883. 8 Nov 2023
SHORT TERM LET - HEPTONSTALL Large sunny room with en-suite in Heptonstall available for December and January. Shared kitchen with one other working professional. Fully furnished. Large garden. Text Rebecca on 07735 410899. 6 Nov 2023
2 BED FLAT/HOUSE/SHARE WANTED Artist and Healer looking for an opportunity to move myself and my toddler aged twins to Hebden Bridge. Budget £600-750pcm. Open to one parent family house share. Contact via email or mobile 07752067338. Thankyou. Elaine. 5 Nov 2023
NANNY SEEKS WORK Qualified,experienced nanny seeks work in Hebden/ Todmorden areas. Babysitting, wraparound schooldays and holiday care offered. Experienced with newborns, neurodivergent children and multiple births. Has DBS and references. Call 07966 428869 for no obligation chat. 1 Nov 2023
ROOM TO RENT RURAL SETTING 2 floored room to rent with own living space with fireplace and bedroom above, and en-suite shower room. All bills included, rural setting with private drive so must have a car. £650 pcm. Please email. 31 Oct 2023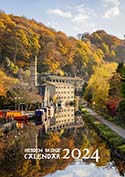 HEBDEN BRIDGE 2024 CALENDAR The 2024 calendar features twelve stunning views of Hebden Bridge, the surrounding Yorkshire villages and landscapes, as seen through the lenses of our Camera Club members. Order Online.
26 Oct 2023
QUALITY INTERIOR DECORATING AND MANAGEMENT SERVICES Quality interior decorating all aspects of work carried out project management's for rentals and new builds advice on materials. Please visit Website 21 Oct 2023
SEEKING PARKING SPACE FOR WORK TRADE from approximately 1 December to end of February 2024, for a friend who will be visiting from the US. He's 9 years experience as an interior/exterior house painter, carpenter and contractor (including demolition, water and mould remediation, timbre framing, wall restoration, drywall installation, cabinet installation, and handy work). Would be interested in discussing a work trade agreement (DIY in exchange for parking/dwelling space). Please email. 17 Oct 2023
2 BED MID TERRACE TO LET "You can take the ad down now we have found a tenant through it already! Thanks so much Hebweb, don't know what we'd do without you! "

AUTHENTIC MEXICAN STREET FOOD POP-UP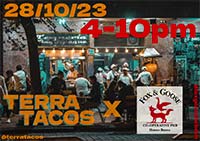 Terra Tacos is a new pop up Mexican food concept launching at the Fox & Goose on Saturday 28th October (follow socials for future events)... We'll be slinging the heat 4pm-sell out. Vegan, veggie and meat menu items - this is tasty, authentic Mexican food on handmade, freshly pressed corn tortillas! 12 Oct 2023
KING SIZE BED & SETTEE Good cond. Any reasonable offer. Also grey/blue 2 seater settee, good cond. Small, kitchen TV. Small coffee table. Buyer needs to collect. Any reasonable offer. Call Barbara 07790 550680. 10 Oct 2023
STAFF WANTED FOR CAFE: Wanting kitchen and waiting on staff. Starting November. Please send CV to nicki.garner39@gmail.com. 4 Oct 2023
ORDER PROCESSING/PACKING ASSISTANT REQUIRED! If you are able to commit on a full-time basis from this October to December to help White Ribbon UK through a very busy period, we would love to hear from you! We are based at the Town Hall in Hebden Bridge. £11 ph. Email for more info 29 Sept 2023
WANTED: SMALL PIECE OF LAND FOR FRUIT TREES: Hello, I'm looking to buy a small piece of land to grow fruit trees on. Anything in the Calderdale area considered. Needs to have good to reasonable soil,  anything from 1/4 of an acre up to around 2. I'm not a developer. Just fancy growing some fruit trees. My number is 07861 371922. Feel free to whatsapp or call me. Thanks. 26 Sept 2023
SHORT TERM LET WANTED Looking for short-term rent from a few days up to a few weeks/month. Budget £20-25 per night, organised on flexible basis. Great for those with spare room/airbnb not filled etc. 07495 581 474 or email. 26 Sept 2023
DISCOUNTED SOLUTION FOCUSED HYPNOTHERAPY: My name is Toby and I'm a trainee clinical hypnotherapist, due to qualify in December with CPHT Leeds. I'm currently offering half price Hypnotherapy sessions until the end of January 2024. I can help you with: Low mood; Anxiety; Depression; Anger; Phobias; Smoking / Vaping Cessation; OCD; Post Traumatic; Stress; Pain; Weight Management. For further information or to arrange an initial consultation, please email me. 24 Sept 2023
2 BEDROOMS TO LET Two bedrooms to let in Walsden two mins from railway station. Large first floor double bedroom £420 pcm. Large attic bedroom £380 pcm. Alternatively 2 top attic rooms £700 pcm for both. Phone James 07757 079357. 24 Sept 2023

LIME MORTAR POINTING - Pointing with traditional hot-mixed lime mortar, as originally used in most buildings pre-1930s. The best way to keep older walls dry. Tel 07775 911307. 20 Sept 2023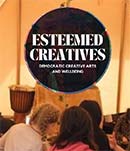 ESTEEMED CREATIVES: DEMOCRATIC CREATIVE ARTS YOUTH COMMUNITY Esteemed Creatives C.I.C. is a new, self-directed arts community in Todmorden for home educated/ educationally disengaged young people 11+. We are offering a trial week 9th, 11th & 12th October 10AM - 4PM. £50 per person for all 3 days. Limited places. Following our open week, we will be open for part time and full time admissions. Contact by email. 18 Sept 2023
SEEKING HOUSE TO RENT - Seeking minimum 3 bedroom property please. Max rent £1200 PCM. In or around Hebden Bridge and surrounding towns/ villages. Must have garden please. Must be happy to accept a well behaved dog. Please email. 14 Sept 2023
RETIREMENT APARTMENT FOR SALE - One Bed Retirement Apartment for the over 60s, for sale. Within level walking distance of Hebden Bridge. Sitting room, kitchen, wet room, double bedroom, walk-in wardrobe. Phone 07870 624059 for more details/ price. 12 Sept 2023
SMALL HOUSE FOR SALE, HEBDEN BRIDGE I am selling a back to back house on Foster Lane. It is in need of complete restoration and renewal. Offers IRO 110,000. For information, ring Peter on 07941 618227. 11 Sept 2023
FRENCH LITERATURE & MEDIA - Improve your French with literature and media. From intermediate level (A2), small group, every Tuesday for 6 weeks(£72). Starting in October 6pm to 7pm. For more information contact Samantha: by email or 07549 686289 8 Sept 2023
JONES DOMESTIC CLEANS Freelance cleaner with slots available in the Hebden, Dodnaze, PecketWell, Old Town, Heptonstall!! No job too big, too small or too grimey. Happy to do one off deep cleans. Rates from £12.50 ph. Please email. 6 Sept
LOOKING FOR 2 BED HOUSE TO RENT LONG TERM:  Looking for 2 bed house to rent. Would love it to have a little garden. It's mum with her 9 years old son, (Artist, therapist, gardener). Living I Hebden 7 years. Quiet, no pets. We would love to move in by the end of October, can be earlier. Please email. 4 Sept 2023
PERSONAL ASSISTANT REQUIRED: Hi, PA opportunity to support a young female. No personal care required. To support with trips out, food shopping, and light housework. 18-21 hrs a week.  Must have own car. Holidays and sick pay included. £11 per hour plus petrol allowance. To arrange an informal chat, call 07511 039884. Thanks. 31 Aug 2023 
BIRCHCLIFFE HOUSE TO LET Quiet (important) responsible tenant sought for 2 bed b-to-b terrace, adjoining owner's house. Pleasant outlook. Ideal for single occupant. Non smoker, no pets. £640 pcm + bond. Please email details and number. 31 Aug 2023
COSY 1-BED, SHORT-TERM LET: Central Hebden Bridge. This gorgeous apartment has 4.95-star reviews, is fully furnished, all bills paid, and available 5th November-1st December 2023, and 5th-21st January 2024. Available to book here on AirBnB. 29 Aug 2023
RAW FOOD AND YOGA RETREAT - PORTUGAL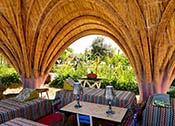 Hi! Come to www.roarretreat.com and learn to create (and eat!) Gourmet Raw Food and do lots of Yoga in Portugal from 11th-17th September! A glorious botanical garden near Tavira and the Rio Formosa. 27 Aug 2023
HALL FOR POP-UPS, EVENTS & CLUBS Fantastic space in central Hebden Bridge. Available Saturdays and Sundays. Ground floor, good access. £15 an hour (discounts for repeat / extended / not-for-profit). Ideal for exhibitions, workshops, flea markets, vintage fairs, fundraisers, Christmas markets. Great location, just off Market Street. Bright and clean with lots of natural light. Happy to host regular community or children's groups. No parties. You'll need own insurance. Tel. 07723 372479. 1 Aug 2023
ENLARGER AND ASSORTED DARKROOM EQUIPMENT now sold
LODGER WANTED IN 2 BED HOUSE - room now taken

PAINTER, DECORATOR AND HANDYMAN SERVICES Skilled painter and decorator/ handyman available in the Calder valley area. I take pride in my work with a high attention to detail. All jobs considered, big or small. Contact me via email or give me a ring on 07864 990649. 4 July 2023
HOUSES FOR RENT IN HEBDEN BRIDGE - My ad was successful, very quickly
3 BED HOUSE TO RENT IN MYTHOLMROYD: Successful ad - in 2 days!
Some successful ads
WANTED: FLAT/SMALL HOUSE TO LET HEBDEN BRIDGE/TOD Please could you take my ad down? I've managed to find a place through the ad 
ROOM TO RENT IN SHARED HOUSE "Thanks for your help, great response as always!"
1 BED COUNTRY COTTAGE TO LET - succesfully let within 3 days of posting

WORKSHOP ASSISTANT REQUIRED Vacancy filled
CLEANER / SUPERVISOR FOR 2 X HOLIDAY LETS Just a note to advise we have filled the position and we are very grateful to all the applicants who took the time to contact us. We wish everyone well and thanks to HebWeb for providing this service to the community.   
2 BED HOUSE TO LET - Now let
ROOMS TO LET We have had many enquiries and have now agreed to let the rooms
WANTED: SUPPORT 'I've had too many answers  and I've got someone starting on Monday so please take the ad out.' 
HOUSE TO RENT IN TODMORDEN Can you please remove my ad for the house at Tod as it's now been let, the response has been amazing
ANTIQUE RUG FOR SALE - now sold
MOBILE HOME TO LET "Lots of response, as usual from Hebweb, and found a great tenant...many thanks, keep up the good work!!"
2 BED HOUSE TO LET 'Our house let very quickly so pleae could you remove the advert for it. Many thanks'

LARGE SPACIOUS ATTIC ROOM Many thanks. The room has been let now. Please could the advert be removed as I am receiving alot of enquiries from people
2 BED TERRACE AVAILABLE - now taken
HOUSE FOR RENT IN HEBDEN BRIDGE 'I put this ad on yesterday and have had an overwhelming response'
SEMI RURAL COTTAGE FOR SALE "offer received within a week of listing on HebWeb. Brilliant, thank you!"

MAZDA BONGO FOR SALE
- Now sold
2 BED HOUSE - "snapped up at the first viewing"
2 BED MID-TERRACE IN CRAGG VALE "The property was let the same day it appeared" on the HebWeb. 
HOUSE TO LET IN TODMORDEN Now let
HOUSE TO LET - The house was let quite quickly - thanks to HebWeb.
BUSINESS I had about 8 replies and have found the right person.
LOVELY 2/3 BED HOUSE FOR RENT - now let
BEAUTIFUL OAK TABLE & 6 WICKER CHAIRS - now sold
2 BED FLAT IN CONVERTED CHAPEL - We were inundated with enquiries from potential tenants. (20 May)
1 BED FLAT LUDDENDEN FOOT "The flat has been let so please take down ad.. Many thanks!! (15 May)
OFFICE/STUDIO ROOM TO LET TODMORDEN "Brilliant as ever, Thank you. Ads fulfilled" (22 May)
2 BED FLAT AT LUDDENDEN FOOT
Now let
2 BEDROOM HOUSE AVAILABLE I've had so many people message about this I can't keep up with replying.
3 BED HOUSE TO LET / CENTRAL HEBDEN BRIDGE I'm pleased to report that the house has been rented as a result of the ad
HOUSE TO LET No longer available(12 Feb)
SHORT TERM SINGLE ROOM AVAILABLE Taken (5 Feb)
MYTHOLMOYD - HOUSE TO LET Now let

FRIENDLY HOUSE SHARE: I advertised my room yesterday and it's gone already
3-BED HOUSE TO RENT
"The advertised house has now been rented thanks to you."
HEBDEN HOUSE TO LET - very successful (the place was let within 4 days)

CLEANER/HOUSEKEEPER REQUIRED We filled the vacancy thanks to the Hebweb, brilliant service.
2 BED FURNISHED HOUSE TO RENT Thank-you. It's now let, great response from Hebweb.
MAZDA BONGO FOR SALE - now sold
2-BED FURNISHED COTTAGE HAWORTH Now let
MISSING CAT "Such a brilliant and immediate response means that he has now been found"
WOMEN'S ELECTRIC BIKE Now sold

2 BED FLAT IN CONVERTED CHAPEL We had loads of interest and have now found great tenants, thanks so much.
2 BED HOUSE, HEBDEN BRIDGE Thank you for another successful ad!
FOR RENT, TODMORDEN Please could you remove my ad - I rented it instantly again so thank you!
FLAT FOR RENT Just let it! Please take the ad down and many thanks

BREWERY ASSISTANT We've filled the position now.

WALL MOUNTED PINE UNIT Quick work - I've sold the pine unit! 
WRITER LOOKING FOR A QUIET ROOM -  just placed an ad yesterday. I have had nice replies and wonder if you could take the ad down now?
FULL-TIME EXPERIENCED COOK Just letting you know that we've now filled this vacancy, thanks to HebWeb!
3 BED HOUSE TO LET / CENTRAL HEBDEN BRIDGE I'm pleased to report that the house has been rented as a result of the ad

PICKING & PACKING WAREHOUSE ASSISTANT - We've taken on 2 brilliant staff. Many thanks for helping us again!
More responses from successful ads.
HebWeb small ads
CRANIOSACRAL THERAPY Craniosacral therapy is a gentle yet profound treatment for everyone across the life span. Excellent for babies, amazing for stressed out adults, troubled teenagers and all types of physical and emotional conditions. New room at The Wellness Centre, Halifax. Concessions available on discussion. Contact by email or 07974 013095. 27 Nov 2023
MUSIC AT WALSHAW CHRISTMAS 2023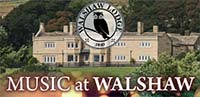 Saturday 16th December 2-5pm. Tickets are £38 each and include a full buffet meal with wine. Telephone: 01422 842275 or buy online here (no booking fee). Walshaw Lodge, Hardcastle Crags, HX7 7AX. 25 Nov 2023

KINGFISHER OVEN CLEANING Your local independent oven cleaning service. We use the latest in eco-friendly and bio products, to give you the best clean possible, whilst protecting your family, children and pets, always being conscientious of our impact to the environment. Please call 07830 006961 to book with us, or for a free quote. 20 Nov 2023
PAINTER DECORATOR SERVICES - Experienced painter decorator. All jobs considered big or small in Hebden Bridge, Mytholmroyd, Todmorden or Luddendenfoot. £15 per hour. Phone: 07711 806105. 18 Nov 2023
PROFESSIONAL SEEKING 2-3 BED PROPERTY TO RENT Commuter-to-be looking to rent in Todmorden or HB near to a train station. Love the area and running and biking, can't face living in Manchester! Budget £1150 pcm. References available. Contact Andy on 07946 342051. 15 Nov 2023
ART PORTFOLIO TUTORING AND CREATIVE MENTORING - Foundation course leader (PGDipE FHEA), Slade graduate (MFA), multidisciplinary artist, musician, author & Heart School founder offers creative guidance and portfolio support for students and professionals. Email or visit Website - first session free. 13 Nov
PERSONAL ASSISTANT £15.30 PER HOUR for disabled woman, Pecket Well, HB. One year maternity cover, commence January 2024. Approx 8-9 hours per week, probably Wed Thu Fri 11am to 2pm but you must be flexible. Domestic help, meals, admin, garden, occasional driving (optional). You must live in Hebden Bridge area, 3 mile radius. No smokers. 01422 844914. Also occasional casual cover needed for same post, immediate start. 9 Nov 2023
MESSENGER BAG EVENING CLASS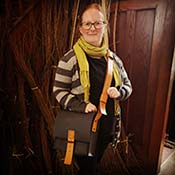 Make yourself a fantastic Messenger Bag at our creative evening class. Using beautiful, British leather, it's large enough for all your must haves. Supervised individually over 8 weeks, this workshop is a great introduction to working with leather. Perfect Christmas gift, or an inspiring class for yourself! Contact; Cathy at Catherine Edwards Leather. 07720 715418. Monday 8th January 2024. 7-9pm. £275 7 Nov 2023

PROFESSIONAL COACHING Coaching for Professional and Personal Growth. Certified Professional Coach experienced in working with people supporting meaningful professional and personal development. Committed to helping you close the gap between the story you are living and the one you truly want to be. Email for a free, no obligation session. See website - or contact by email. 31 Oct 2023
ROOM TO RENT FOR 3 MONTHS - Double room available from 25th Nov for 3 months. £500pcm including all bills. Women only. Close to Hebden Bridge town centre. Sharing with me and my small very lovable dog. Text Debbie 07525 212157. 25 Oct 2023
TURKEY HOLIDAY HOME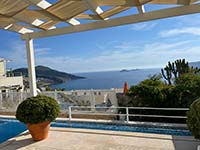 Kalkan - Last two weeks of season available at £75 per night in beautiful apartment, sleeps 4,  on Turkey's Turquoise coast. Great  time of year to go. Take a look at this web page but contact me for better deal, 07721 535011.  Now taking bookings for next year. 20 Oct 2023

GORGEOUS GOATS LOOKING FOR A NEW HOME: Two beautiful castrated golden Guernsey boys sadly need a new home. Healthy, friendly. Have been living at an arboretum, but due to redundancy they need to be relocated. Heartbreaking reality. Please email for more information and relevant documentation. 12 Oct 2023
5-A-SIDE FOOTBALL - friendly, fun, open to all adults (any level of experience). Established group needing more players, no need to commit to playing every week. Mytholmroyd on Tuesday evenings. Please contact by email for more information. 8 Oct 2023
HOUSE FOR SALE Immaculate 3 bed house in Hebden Bridge with front drive for two cars and sunny seating area, secure rear paved garden. Level walking distance to town centre, fabulous, quiet location with wonderful neighbours. Furniture included in sale if required. Offers around £300,000 to £325,000. Call Jane 07935 331129. 3 Oct 2023
HebWeb small ads
LOCAL FAMILY SEEKING HOUSE Looking for a Semi rural farm house or detached house with garden for long term rent, within 5 mile radius of hebden. Email us! 28 Sept 2023
FEELING STUCK, LOW, ANXIOUS OR STRUGGLING? I'm a psychotherapist offering limited low-cost EFT sessions, in person or online, for my Level 2 professional accreditation with EFTI. Can help to shift limiting beliefs, mood disturbances, past trauma or even pain. Please email. 26 Sept 2023
SACRED CHANGE FESTIVAL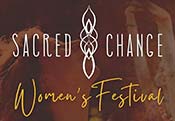 21/22nd October - Birchcliffe Centre Workshops, talks and therapeutic weekend looking at the medical, physical, psychological and spiritual aspects of the peri/menopause & midlife for women. For many, menopause can feel challenging. Like your life has been turned upside down. We will bring together medical and holistic professionals and experts, providing you with the tools, education and information you need to thrive. See website. 25 Sept 2023
SEARCHING FOR A 6 MONTH LET FROM JAN - We are looking high and low for accommodation from January for 6 months. Ideally a 3 bed but if anyone has anything that might suit that would be incredibly amazing and we will be forever indebted - happy to pay top dollar. Please email. 24 Sept 2023
WANTED: 2 OR 3 BEDROOM HOUSE to rent in Hebden Bridge in Mytholmroyd. £850/£900 max. Preferably with small outside space and parking for one vehicle. Local family of 3, with two house cats. Both employed with great references. Current house to be made into a holiday let so needing somewhere asap. Please email or call 07713 329 022. 20 Sept 2023
SEEKING 2-3 BEDROOM TO RENT PLEASE 2 Employed professionals (no pets, non smokers) seeking a minimum of 2 bedroom house / apartment from October for medium - long term rent. Please contact Myles: 07399 202377. 19 Sept 2023
FRENCH CLASSES I'm a French native teaching French online/in person one-to-one/group classes for all levels and ages. 9 years of experience teaching French in the UK. For more info, please email. 18 Sept 2023
TEMP PA/CARER Temporary (2mths approx) carer/ PA required for woman with chronic health conditions. 15+ hours , negotiable, available. £13 ph.   Based in Mytholmroyd. Car essential for medical appointments/shopping. Other duties include housework, some admin- emails etc   Ring Janet for more details and to arrange a informal interview. 07907 374238. 14 Sept 2023
FANCY CHRISTMAS BY THE SEA? Looking for a 3-4 bed house swap over Christmas. From 21st -28th Dec 2023. 4 bed home in Whitstable (with all mod cons). Get in touch for more details/ photos. Ideally walkable to town. 12 Sept 2023
DOUBLE ROOM AVAILABLE IN TODMORDEN - 15 minute walk from town centre, living with female designer and male gardener. Clean, tidy people only! Log stove, 2 cats, stylish decor. Nice bathroom / shared living room / kitchen. Small outside space. Please email. 11 Sept 2023
FRIDGE TO COLLECT FREE Small fridge in working order. Fits under counter. Old, sound, little-used. European electric plug needs standard adapter for UK socket. Free for collection. Contact on 078 100 800 73 7 Sept 2023
ROOM NEEDED FOR ME AND MY CAT I'm a 34 year old female who's looking for a room to rent for me and my cat from beginning of October. I'm training to become a cranio-sacral therapist. Hebden Bridge, Todmorden or nearby. Please email. 6 Sept 2023
ROOM WANTED: I have recently relocated here from Australia. I'm looking for a room to rent for a few months. I'm working and fully house trained. I'm not vegetarian, but I'm happy to not eat meat at home. I'm happy to pay cash for a room, furnished or unfurnished. Please call or text me on 07445 016263. Thank you - Alister. 4 Sept 2023
VINYL RECORDS WANTED Would you like top money for your record collection? We pride ourselves on a reputation for fair and ethical valuations. To book an appointment call us now on 07597 366711 or to find out more, search our website
3 Sept 2023
LUNCHTIME COVER FOR HEBDEN BRIDGE GIFT SHOP Gift Shop/ Bridge Mill looking to recruit someone for lunchtime cover 12:30pm to 2:30pm Monday, Tuesday & Wednesday plus possible holiday/sickness cover. Please email CV and covering letter stating what you could bring to the role. 1 Sept 2023
LODGER/HOUSE SHARE AVAILABLE IN HEPTONSTALL "I have been successful in finding a lodger via my ad on the HebWeb small ads page"
ENGLISH TUITION I am a fully qualified teacher and can help with all aspects of English Language education at all levels including exam preparation. I home educate my own children and my dyslexic son got a grade 9 in his English GCSE. I offer 1-1 tuition in a relaxed environment in central Hebden. £30 p/h with a free 30 minute consultation. Nichola 07973 234 928 / or email. 29 Aug 2023
LONG OR SHORT TERM LODGER FOR HEBDEN HOUSE Thank you so much, I had lots of responses and actually found a lodger for this one within just a couple of weeks
WANTED: 2/3 BED TO RENT Self employed F(47) with cat seeks 2/3 bed property to rent. Hebden Bridge / Todmorden / surrounds (near bus routes). Garden / outside space ideal but not essential. References available. £550 - £750ish. Please text 07738 863827. 23 Aug 2023
ROOMS TO RENT - Two bedrooms to let in House in Walsden, adjacent railway. £475 for large double, £400 for small double plus one third of utility bills. Professional persons. Ring James 07757 079357. 20 Aug 2023
RURAL 3 BED COTTAGE TO LET - "We put a small ad in on 15th for our cottage and it was booked in 24 hours.  Really brilliant"
PLUMBER About Town Plumbing and building - Mike and Jack. Todmorden/ Hebden Bridge and surrounding areas, all types of work. All types of domestic plumbing, ie fault finding, diagnosis, and rectification on all domestic plumbing, small building jobs, gardening, decorating , rubbish removal. Free quotes. Fully insured, City and Guilds qualified, 20 years experience. Please email me with pictures or call me on 07830 337189. Thank you. Mike. 11 Aug 2023
Some successful ads
2 BED HOUSE FOR RENT HEBDEN BRIDGE - "Another successful letting. Thank you."
GARDENING WORK OFFERED "Thank you so much! I've had lots of responses to my ad. Could you take it down now please?"
WORKSHOP ASSISTANT REQUIRED "Our vacancy for a Workshop Assistant is now filled. Many thanks for your assistance yet again!"
1 BEDROOM TOWN CENTRE FLAT FOR RENT We've had several enquiries and have now found a new Tenant.
HOUSE TO LET Now taken. "Thanks very much for your help in finding a tenant."
SEWING MACHINIST VACANCY "Now filled. Many thanks to HebWeb small ads again."
3 BED HOUSE TO RENT IN MYTHOLMROYD - The Ad was successful and I now have tenants. 
2 BED HOUSE AVAILABLE TO RENT Thanks Hebweb, found a lovely match for the house yet again!
HOUSE TO LET - Now let. "Thanks very much - I had a really good response."
TO RENT: Now let
ONE MONTH RENTAL Thank you for another successful ad, we now have found a lovely woman to rent our house and look after our cat for a month or so .. brilliant. 
OFFICE OR ARTISTS STUDIO TO LET - now let
HOUSE FOR SALE HEBDEN BRIDGE: Ad no longer required
CLEANER WANTED We have had several replies and have now found a cleaner
2 BED SHORT TERM LET Ad worked again, home now let so can you please take my ad down
2 BED UNFURNISHED HOUSE FOR RENT - "Thank you. Successfully rented through Hebweb"
MERCEDES CAMPER "Could you take down the advert please. Another HebWeb success."
ROWING MACHINE - PROFESSIONAL went to the first caller and we got the full asking price.
PART TIME CUSTOMER SERVICE ROLE: Thank you for your help and all the wonderful work HebWeb does.
2 BED COTTAGE TO LET HEBDEN BRIDGE "Had an amazing response to our House to Let ad! Thanks, we have found a lovely tenant"
WORKSHOP ASSISTANT REQUIRED Hebweb has come up with a promising person yet again!
WANTED: A ROOM OF MY OWN I've found a great house in Mytholmroyd and from 1 May, moved in and happy.
WANTED: HOUSE TO RENT HEBDEN BRIDGE: "We put up an advert on 28 March about us seeking a rental property in HB. We have been successful at finding accommodation through Hebweb.""

HOUSE/FLAT WANTED TO RENT "Delighted by the response and now happily accommodated."
2 BED HOUSE TO LET 'Could you take down my ad? I had an overwhelming response. Hebweb is fantastic! Thank you.'
SHORT TERM LET 'Successfully let'
2 BED HOUSE TO RENT
"The house has now let, very quickly as usual. Thanks again for your service"
BAR WORK We have 2, possibly 3 suitable candidates.
ROOM TO RENT, CENTRAL HEBDEN BRIDGE"Good housemate found, quickly as always on your site."
MODERN GREEK - I've had lots of replies to my request for help with Greek.  Could you please take the message down because we don't have room for anyone else.

1-BED HOUSE TO RENT "Please take my small ad down, as I now have sufficient responses. Thank you for your service – it's a great way to reach the local community."
FURNISHED HOUSE "This house is now let, thanks Hebweb"
2 BED MAISONETTE, HEBDEN BRIDGE The property is now let. 
2 BED COTTAGE HAWORTH OLD ROAD The cottage is now let. Thanks once again for a successful advertisement!
COLNE - TIMBER CABIN & GARDEN FOR RENT I now have a tenant. Thank you for your service. (9 June)
HEBDEN BRIDGE:  MINI APARTMENT TO RENT "Brilliant as ever, Thank you. Ads fulfilled" (14 April)
Email received about ad for 2 bed house: "I've had so many people message about this I can't keep up with replying." (5 March)
CLEANER WANTED This position has been filled  thank you 
ONE BEDROOM UNDERDWELLING - now taken
2 BED UNFURNISHED HOUSE FOR RENT Now let
1 BEDROOM HOUSE TO RENT Tenant now found thanks to the HebWeb
HOUSE FOR RENT IN HEBDEN BRIDGE - "Rented thanks to Hebweb"
LOG SPLITTER - now sold
HEBDEN BRIDGE TOWNHOUSE TO LET Found some lovely tenants really quickly, many thanks!

TWO-BED HOUSE TO LET IN MYTHOLMROYD. Once again great success by placing my house to rent on hebweb …. it's now gone so please can you remove it
WAREHOUSE & PICK & PACK OPPORTUNITIES We've now filled the positions.
FREE TOPSOIL - I've been inundated with responses, so thanks very much. Who knew there was so much demand for soil?! Could you take the ad down please?
TWO BED COTTAGE TO LET: Like last time, I've been inundated with replies and now have a lovely couple to move in at the end of May, so would just like to say thank you (1 April)
HOUSEKEEPER/MEET & GREET PERSON - we have found a candidate. We wish to thank all those that applied .. the response was excellent as was the calibre of the candidates.
More responses from successful ads.
HebWeb small ads
WRITING BUDDY WANTED Amateur novelist seeks writing buddy to share work and help with motivation. That's it really. Please email. 29 Nov 2023
3 MONTH LET ON FULLY EQUIPPED HOLIDAY COTTAGE Fully furnished with amazing views. Quiet street, 10 minutes from centre. Spacious kitchen and two lounges. Bills included, gas and electric extra. £850 a month. Bond £850, four weeks rent in advance. Please email. 26 Nov 2023
SELF EMPLOYED COURIER NEEDED HX7 AREA Full training given. To Apply - www.beacourier.co.uk 21 Nov 2023
LONG TERM LET - 3-BED TERRACED HOUSE Available now. Blackshaw Head, Hebden Bridge. Nice village community. Quiet neighbourhood. Fantastic views. South facing garden and off road parking for 2 cars. Refs and bond. Please email for more info and photos. 20 Nov 2023
FULL-SIZE VIOLIN FOR SALE
Good antique condition with mellow tone and rich colour. German hand-made copy of a Guarneri. At least 120 years old. Restored about fifteen years ago and played until recently. £525. Please call or text 07788 668268. 18 Nov 2023

DINING CHAIRS FOR SALE
6 sturdy upright oak dining chairs; could do with recovering.
£25 each (happy to sell individually).
Call Gill on 07808 722067. 15 Nov
WANTED: 2 OR 3 BED HOME TO BUY 2/3 bed home wanted in Mythomlroyd / Hebden or nearby areas. Budget £225K Ready to move cash buyer and have sold own home with no chain. Please call - 07464 603307 10 Nov 2023
HOUSE TO LET - "I found a new tenant in no time at all thanks to the ad, so much appreciated."
WORKSHOP SPACE Looking to rent a small workshop space in Hebden for a luthier to make and repair stringed instruments: violins, violas, cellos, double basses. Alone or sharing with others! Please email or contact Max on 07507 993962. 6 Nov
GARDENING "And don't think the garden loses its ecstasy in winter. It's quiet, but the roots are down there riotous" - Rumi. We are two lady gardeners with a love of nature working across the valleys. Now it's getting onto winter we can still help. We can weed, prune, trim, tidy, leaf clear. Please call Eileen 07801 290721 or Heather 07863 145979. 1 Nov 2023
CLEANER WANTED, HEPTONSTALL - I'm looking for a reliable cleaner to work 1.5 hours weekly, cleaning a one bedroom flat in Heptonstall. Must be a regular day and time. Paying £20/week. Please email. 1 Nov
HARMONIES OF THE HEART - a one day singing workshop with Helen Yeomans on 25 November at the Birchcliffe Centre. See What's On for more info. 1 Nov 2023
2 BED COTTAGE TO RENT - 2 bed cottage in Heptonstall available from January 2024. Email for more details. 29 Oct 2023
AMAURY CAMBUZAT - guitarist in Krautrock legends Faust and post-rockers Ulan Bator - brings his immersive and moving solo project IFLABC to the Trades, 8 Dec. Support from local experimental krautrockers Lines of Silence. See What's on. 28 Oct
LODGER WANTED Large furnished double in lovely elevated family home.  We are seeking a quiet professional for short/ long term let. We respect all diet choices and have a small dog. House is 15 min uphill walk from HB centre. Ample parking. £580 including all bills and fast Wi- Fi.  Email Clare to arrange a viewing. 24 Oct
TWO BED HOUSE FOR RENT Heptonstall - 1930's semi available from 1st December, two double bedrooms, unfurnished but with washing machine and integrated fridge, GCH, shower/bath, front and back garden, tool shed. £800 pcm. Contact Jo via email. 16 Oct 2023
ARVON LIVE POETRY WRITING DAY Join award winning poets Caroline Bird and Malika Booker for the next Arvon Live Writing Day at Hebden Bridge Town Hall on Sunday 5th November. See What's On for more info. 11 Oct 2023
2 BED/2 BATH HOUSE TO LET - Central Mytholmroyd.Mid-terrace house with small frontage onto cobbled lane near main road and bus route, 5 mins walk from rail station. Well decorated, clean and dry (not in flood zone). Gas c/h. double glazing, fitted kitchen, lounge with small multi-fuel stove. Large double bedroom, attic bedroom, 2 full bathrooms. Cellar storage, no parking. £675 pcm, available 1st December maybe earlier. Please email for viewing. 10 Oct 2023
CLEANER WANTED £10.50ph. At Crossley Mill Nursery. Join our amazing and supportive team! 2.5hr Mon to Fri 6-8.30pm. 12.5hrs per week. Start early Nov. Get in touch - we would love to hear from you. Please email. 10 Oct 2023
2 BED HOUSE NEEDED / HOUSE SWAP OPTION 2 bed house needed asap. With a garden if possible. Mum and son, never missed rent, gardening enthusiast. We have lived in Hebden for 10 years. Hebden is home. House swap also an option. Please email. 2 Oct 2023
ORCHARD HEATING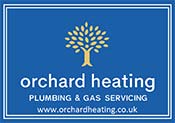 Over 17 years of experience specialising in plumbing and Gas heating engineering. With emphasis on traditional values of excellent workmanship, service and reliability. Fully insured and gas safe registered. All rates on our webpage - or email. 26 Sept 2023
WANTED: 2+ BED HOUSE TO BUY Mytholmroyd, Cragg or Ludd Foot areas. Must have garden. Ideally not on main roads and within 2 miles of a station. Budget 225k. No chain. Please email. 20 Sept 2023
LEARN ITALIAN - Italian Lessons for beginners, starting 9th October 7pm - 9pm. Every Monday, 12-week course. Cost: £10 x hour. 2-hour classes per week. Interactive lessons & exercises. All learning materials provided. Location: St. Peter's Community Centre, St Peter's Avenue, Sowerby HX6 1HA. Payment Details: Payment for the entire 12-week course can be made via bank transfer during first class. Email us to enroll. A presto! 19 Sept 2023
3 BED MID TERRACE SHORT TERM LET Fully furnished and equipped house on edge of Hardcastle Crags available November 2023-May 2024 .3 double bedrooms and two bathrooms over 3 floors with terraced back garden. £900 pcm. Please email. 12 Sept 2023
WANTED: 4-5 BED HOUSE PURCHASE Local family looking to buy 4/5 bed house with a garden. No chain, ready to buy, would be happy with a private purchase. Hebden through to Sowerby Bridge, and everywhere above! Please email. 10 Sept 2023 
DRYLUND 1960s ORGIONAL ROSEWOOD DINING TABLE Beautiful 1960s rosewood Drylund extending dining table and 8 wishbone chairs. Excellent condition . New home needed to make space. Offers over £1500. Please email. 6 Sept 2023
VANTAGE DRAIN SERVICES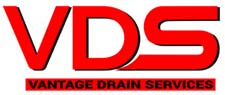 Vantage Drain Services is your trusted team for all drainage work. As domestic and commercial drainage system specialists, we provide a wide range of diagnostic, repair, maintenance, installation and replacement services at competitive rates. We pride ourselves on our fast and effective results for simple to complex drainage projects. Free-Phone 0800 001 6203 or Mob 07535 914162 3 Sept 2023 
HOUSE SWAP WANTED 1 or 2 bedroom flat or house wanted for houseswap in centre of Hebden Bridge. I've 2 bed house with gardens and private parking in quiet Barkisland. Has wet room /stair lift. Rosie 07938 764293 31 Aug 2023
COMPANION/PARTNER I am 84, slightly disabled. Use a walking aid outside. A widower, genuine, lively, cheerful, caring, and a car owner. Living in a nice apartment. seeking a companion/ partner who is cheerful, genuine, tactile, and home loving. Please email 31 Aug 2023
WANTED: 2 BED PROPERTY: Looking for 2-bedroom or larger property to rent in Hebden Bridge or surrounding area. We're both in full-time employment. Looking to rent for minimum of 2 years. We're willing to pay £700-£950 pcm. Please email. 30 Aug 2023
OFFICE SPACE TO RENT: Shared office space available in the town hall starting from 1st September. Office furniture included. £165 p/m. More information message me: Zoe McCluskey. 07800 896245 29 Aug 2023
LARGE E-BIKE AMX Not used much. 26inch frame and wheels suit tail person original cost £1800. Sell for £750 ono.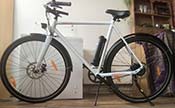 Lovely good condition, Minor scratches. Very well cared for. Ian, 07484 810709 or email. 24 Aug 2023
PAINTER DECORATOR SERVICES AVAILABLE Experienced painter decorator. All jobs considered big or small in Hebden Bridge, Mytholmroyd, Todmorden or luddendenfoot. £14 per hour. Phone: 07711 806105. 21 Aug 2023

WANTED: 1-2 BEDS TO RENT - Young professional looking for a piece of heaven! Don't smoke, no pets. Budget up to £900. Around Heb, Tod, Myth. Can provide refs. 6-12 months. Please email or call 07308 075057. Thank you! 16 Aug
WANTED:  2 BED PROPERTY Single , self employed 30 yr old female looking for 2 bed house or apartment around Hebden Bridge, Tod , Mytholmroyd. Between £600 - £700 pcm. Can provide refs. Have bond. Email or phone 07878 478916. 14 Aug 2023
WANTED: 2-3 BED - Relocating home and looking for a 2/3 bedroom house for rent, long term. References and proof of income available. Prefer private landlord, rather than letting agent. Please email. 14 Aug 2023
WANTED: RENTAL IN CENTRAL HEBDEN BRIDGE Single, professional 30-something female seeking to relocate to tranquility. Don't smoke + no pets. Budget up to £1000pcm, 6 months or more, 1-3 beds. Please email or call 07525 084442. 11 Aug 2023
ASSISTANT GROUNDS MAINTENANCE - now filled

2 SEATER SOFA FOR SALE "Our sofa has sold. Thanks HebWeb"
HOUSE FOR RENT "Thank you for another success"
MODERN 2 BED TO RENT - "We were successful with finding a tenant within 24 hours."

FREE: OAK GATELEG LEG TABLE SOS - Lovely people have just taken my beautiful table and I know they will restore it and love it. The oak continues its journey...Thank you Hebweb
UNITS TO LET: MYTHOLMROYD Large ground floor workshop available to rent. Previously used as joinery manufactures. Would suit multiple businesses. Also other units available. All enquires. 07768 171899 3 Aug 2023
Some successful ads
VW CADDY MAXI FOR SALE Now sold

TRANSPORTER T5 FOR SALE NEW MOT Now sold

VW NEW BEETLE FOR SALE "HebWeb ads magic at it again! Please can you take the VW Beetle ad down."
NISSAN ELGRAND 7 SEAT FOR SALE Successful sale to someone who will enjoy using the van. Excellent result from Hebweb. 
2-3 BEDROOM HOUSE WANTED TO RENT "We have now found a home.  Thank you for a fantastic service. "
CHEAP AND CHEERFUL ATTIC ROOM TO LET 'Happy to say room taken. Thanks'
COSY DOUBLE ROOM AVAILABLE TO SUBLET - Now taken
1 DOUBLE BEDROOMED APARTMENT: Successfully let.  The Hebweb has been fantastic as usual. 
WORKSHOP/STUDIO FOR RENT "Workshop successfully let via hebweb"
1 BEDROOM COTTAGE FOR SALE - MYTHOLMROYD I have accepted an offer from the perfect buyer who saw the advert on your site. (17 Aug)

2 BED UNFURNISHED HOUSE FOR RENT "House was rented almost right away through Hebweb, a great resource. Thanks a lot." 
2 BEDROOM HOUSE FOR RENT - Now taken
ONE BEDROOM HOUSE TO RENT IN HEBDEN - Tenant now found.
GENTS BIKE - "it sold within hours!"
3 BED HOUSE TO RENT - my home has a tenant, that was quick! Please can you take the Ad down.
4 BED HOUSE HEBDEN BRIDGE - now let. I had several enquiries and found some good new tenants.
2 BEDROOMED HOUSE FOR RENT House rented and deposit paid in less than 24 hours!!! Thank you Hebweb (13 June)
2 BED HOUSE TO RENT IN HEBDEN We would like to thank everyone for such a great response. We have now let the property (22 May)
ONLINE YARD SALE (VARIOUS ITEMS) Now sold
HAND MADE KITCHEN FOR SALE Now sold
INDIAN RETREAT TICKET FOR SALE - no longer available
COTTAGE TO LET FROM AUGUST: Just to say that my cottage has now been let. Thanks once again to HebWeb!
TWO KITTENS NEED A HOME! It took a little while but our two boys have just been collected to go to an amazing new home. Thank you so much. Good old Hebweb!
ROOMS IN HOUSE Now taken: I had a great response
2 BED BACK TO BACK TO LET - Hi there I have found lovely tenants for my house in less than 24 hours. Amazing! 
WANTED: A ROOM FOR FEBRUARY: Thank you to everyone who responded (too many to reply to personally). I have somewhere now.
TWO BED HOUSE TO LET: "I took out an ad on 15 August and have had an overwhelming response. It's now been let"
NARROWBOAT FOR RENT now let. I had a lot of enquiries from Hebweb, thanks!
WANTED P A / CARER I have had loads of responses to my ad re PA/Carer and I have appointed to this post.
PERIOD COTTAGE TO RENT IN HEBDEN BRIDGE: We have let the cottage now and so you can take the advert off the site. We had a fantastic response - thank you.
CREATIVE SOCIAL MEDIA PERSON PART TIMEWe recently placed an ad with you, the response has been incredible & the quality of applicants
outstanding, the position has now been filled
Elevated Victorian Stone Terraced Cottage Please remove my ad with the picture.I have got a tenant. Thanks. Inundated with people requesting information
TO LET - SPACIOUS 3 BED TERRACED HOUSE: It went up yesterday and I've found a tenant! I'm so pleased, thank you.
HOUSEKEEPER MEET/GREET DUTIES We have filled the position above. We had an excellent response with 18 applicants making the final selection very difficult.We wish to thank the people that responded and wish them well. We have used the HebWeb site on several occasions over an extended period and we have always had a successful result, and regard it as a most important community resource. Thanks, Calderdale Terraces.
CLEANER REQUIRED
- Ad "Overwhelmingly successful."
3 BED TERRACED HOUSE TO LET Please can you remove small ad put on 9th July. 
I had a response within an hour of the ad going live and the first viewer took the house. I had 8 requests to view in 24 hours. Brilliant!
PICK & PACK/ PRODUCTION ASSISTANT - Please could you close the advert? We've been overwhelmed with the response and quality of applicants! Thanks so much!
TO RENT, LATE OCTOBER Thanks again for sending many very nice prospective tenants my way. I'm very pleased to say the house is now let again so would you mind taking down the ad?
More responses from successful ads
HOUSE TO RENT - GREAT VIEWS AND LOCATION: We have successfully found tenants within one day
HOUSE ORGANISER ESPECIALLY FILING - I had so many wonderful responses to my ad for someone to help me re-organize my house post-flood, I wanted to employ everyone! Thank you.
2 BED HOUSE TO RENT IN CENTRAL HEBDEN - House successfully rented through Hebweb. Fantastic posting wall!
HOUSE TO LET: Now let. "The ad found a new tenant within three days of its insertion so I'm very pleased with that"
EXPERIENCED SECRETARY /ADMINISTRATOR: we have now successfully recruited. We had a lot of applicants via your website again – thanks very much!

HOUSE TO LET: "let within 24 hours of ad going up"