Small Ads
£10 for 4 weeks | £25 for 3 months | ADD YOUR AD | Add photo option | FAQs | HebWeb home page
HebWeb small ads
HEBDEN BRIDGE COFFEE COMPANY
Looking for that special Christmas present? We sell award-winning coffee beans | tea | hot chocolate and the fantastic Aeropress Go travel coffee maker & designer Pantone mugs -  visit our website 9 Dec
1 BED COUNTRY COTTAGE TO LET - succesfully let within 3 days of posting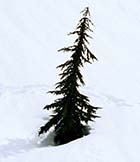 LIVING CHRISTMAS TREE HIRE
We are on Hebden Market on the 5th and 12th December with a selection of little fir trees to hire or buy.
See you there! 2 Dec 2021
ALTERNATIVE FUNERAL DIRECTORS
We are modern, independent funeral directors that are specialists in creating green funerals. We cover the whole of the Calder Valley. For more information visit our website or call us on 01422 400 430. 29 Nov 2021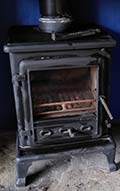 SMALL MULTIFUEL STOVE FOR SALE
Small cast iron traditional multifuel stove, Firefox, very good condition. Costs £600+ new, asking £225 for quick sale. Buyer collects from Hebden.
Contact by email 25 Nov 2021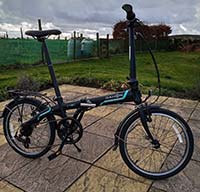 Dahon Vybe City Bike for sale; 7 gears; virtually brand new and in excellent condition; bargain at £200 ono; please email me for more info. 21 Nov 2021
WANTED: 2-3 BED PERIOD COTTAGE in Heptonstall, Hebden, Slack, Colden with a view. Not an apartment or flat. Single Older female wanting long term let. Excellent references, non smoker and no pets. Up to £800 per month. Off sick from my full time job due to this which is why I have decided to offer 6 months up front plus bond for the right property. Contact on 07940 082098. 18 Nov 2021
STUDIO FLAT TO LET Fabulous s/c studio flat in a large barn conversion in Luddenden Valley. Double bed. Short or long let. Access to outdoor area by mill pond and beautiful local scenery. Available from early Dec. Please email. 16 Nov 2021
WANTED-LONG TERM CENTRAL HEBDEN HOUSE Tod based family of five wanting to locate to Hebden to be closer to school and family. We are clean, tidy, house proud and have excellent references. We are flexible on budget and moving dates, any time between now and within next year. Please email 14 Nov 2021
INVITATION TO A SOUNDBATH I am looking for participants to take part in relaxing soundbath sessions as part of my studies with the British Academy of Sound Therapy. They will take place at Soul Space, Salem Mill. Attendance is free, although participants will be asked to complete 2 brief questionnaires as part of the session. There are various times /dates available. Please sign up here. 13 Nov 2021
INTEGRATIVE THERAPY
I am an integrative psychotherapist practicing from a light airy room near the station. Explore who you are, who you are not and who you've had to be. £50ph or £270 for 6 sessions. See website 9 Nov 2021
STYLISH 1-BED APARTMENT,
SHORT-TERM LETS AVAILABLE
Minimum stay is 28 days. Fully-equipped for a luxurious stay. Situated just behind Hebden Bridge's main street, convenient for town, with on-street parking, wifi, all bills included. More info 3 Nov 2021
SELLING YOUR HOUSE? We are a retired couple wishing to move to Hebden Bridge or within a radius of 5 miles to be nearer family. If you have a house for sale, please email me. 27 Oct 2021
BIKE FOR SALE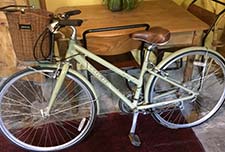 Trek Allant ladies bike green with basket. £300.00 o.n.o. Please contact:- Jane 07764 785673 25 Oct 2021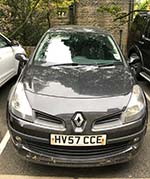 RENAULT CLIO LATE 2007, black 3dr with sunroof and spare alloy wheel, 104,000 miles, 2 owners from new. 10 months MOT. Sold as seen for spares or repair. £1000 ono. contact 07870 423377 18 Oct 2021
ECO-GARDENER WANTED to help establish, manage and maintain large wildlife garden incorporating small veg plot in Hebden Bridge. Please email 13 Oct 2021
CLEANER & ORGANISER Poppy is here to help you clear, clean and organiser your space. Available for various tasks, in and around Hebden. For more info, see this leaflet and contact 07803 362435 or email. 12 Oct 2021
2 BEDROOM HOUSE FOR SALE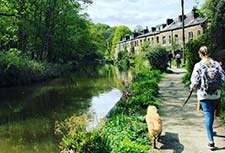 Stunning views. Canalside property with no flood history. Lots of light, unspoilt views of ancient woodland. 2 large bedrooms, large bathroom, fully modernised. Offers around 150000. Please email 10 Oct 2021
ROMAHOME OUTLOOK DUO FOR SALE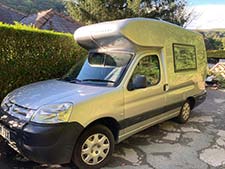 Great condition, 09 reg 35,500 miles. New Cam belt 2018. MoT June 2022. Top spec Pullman model versatile layout, hot/ cold water, Eberspacher diesel heating, extra skylight. Ring Bren 07880 882601 or email 10 Oct 2021
LOVELY 2 BED HOUSE AVAILABLE for rent in cornholme. Close to the staff of life pub. Small garden and log burning stove. £550pcm Email or call Asha 07739 431485 for more details. 1 Oct 2021
LOOKING TO RENT HOUSE OR COTTAGE Young(ish) professional seeks minimum two-bedroomed house or cottage in Hebden Bridge. Ideally, detached or remote, with high spec interior, bath and garden. I'm community-focused, efficient, responsible, quiet - with supporting references and flexible budget. Please email 1 Oct 2021
ROOM/FLAT/HOUSE 37 year old female with small cat looking for room to rent, flat or house. Short to midterm in Hebden or Todmorden. Holistic Therapist/ Support Worker. Quiet, reliable and friendly Tennant. Currently living locally. Laura 07864 331703. 29 Sept 2021
NISSAN MICRA low mileage
2012 Nissan Micra, 34k miles. 1.2 engine, MOT to end of March 22. £2,900. 07778 620800 or email 30 Sept 2021
COUPLE SEEKING 1-2 BED RENTAL Couple in 30s with small dog seeking long term accommodation in Hebden Bridge. We work in the arts and can provide excellent references and pay rent upfront. Please contact Kris 07761 730354. Thanks so much! 28 Sept 2021
LOOKING FOR PERSONAL ASSISTANT We're looking for a part time PA for our 12 year old boy with down syndrome and complex needs. 6-8 hours per week at weekends. Someonewith experience of working with children with behavioural difficulties. Training provided. Please email 18 Sept 2021
BUSINESS FOR SALE Hebden Bridge retail business for sale. Long established, healthy profits, simple business model. Training given. Available now. Further details by email 16 Sept 2021
DEEPSONG GONG MEDITATION A deeply relaxing hour of body awareness meditation followed by immersion in the Gong sound waves every Wednesday 1-2pm. Text Alison on 07963 167649 to book. Cost £10 Special offer 10 sessions for £70 14 Sept 2021
PRELOVED CHILDREN'S BIKES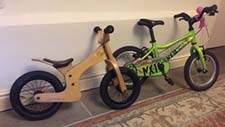 Ridgeback MX (green) £95 suits child around 4 new rrp £200. Early Rider (wooden) £50. First bike new rrp £125. Both mechanically sound, some scuffs.  Email or call Neil 07966 700485 11 Sept 2021
SMALL ADULT ROAD/RACING BIKE beautiful 22" beautiful Carrera racing/ road bike for sale £200. Email me or call 07980 254616. New chains and wires, spare slick tyres, gorgeous bike. Son outgrown it, Collect in Cragg Vale/ Mytholmroyd 8 Sept 2021
Some successful ads
WORKSHOP ASSISTANT REQUIRED Vacancy filled
CLEANER / SUPERVISOR FOR 2 X HOLIDAY LETS Just a note to advise we have filled the position and we are very grateful to all the applicants who took the time to contact us. We wish everyone well and thanks to HebWeb for providing this service to the community.   
2 BED HOUSE TO LET - Now let
ROOMS TO LET We have had many enquiries and have now agreed to let the rooms
WANTED: SUPPORT 'I've had too many answers  and I've got someone starting on Monday so please take the ad out.' 
HOUSE TO RENT IN TODMORDEN Can you please remove my ad for the house at Tod as it's now been let, the response has been amazing
ANTIQUE RUG FOR SALE - now sold
MOBILE HOME TO LET "Lots of response, as usual from Hebweb, and found a great tenant...many thanks, keep up the good work!!"
2 BED HOUSE TO LET 'Our house let very quickly so pleae could you remove the advert for it. Many thanks'
LARGE SPACIOUS ATTIC ROOM Many thanks. The room has been let now. Please could the advert be removed as I am receiving alot of enquiries from people
2 BED TERRACE AVAILABLE - now taken
HOUSE FOR RENT IN HEBDEN BRIDGE 'I put this ad on yesterday and have had an overwhelming response'
SEMI RURAL COTTAGE FOR SALE "offer received within a week of listing on HebWeb. Brilliant, thank you!"

MAZDA BONGO FOR SALE
- Now sold
2 BED HOUSE - "snapped up at the first viewing"
2 BED MID-TERRACE IN CRAGG VALE "The property was let the same day it appeared" on the HebWeb. 
HOUSE TO LET IN TODMORDEN Now let
HOUSE TO LET - The house was let quite quickly - thanks to HebWeb.
BUSINESS I had about 8 replies and have found the right person.
LOVELY 2/3 BED HOUSE FOR RENT - now let
BEAUTIFUL OAK TABLE & 6 WICKER CHAIRS - now sold
2 BED FLAT IN CONVERTED CHAPEL - We were inundated with enquiries from potential tenants. (20 May)
1 BED FLAT LUDDENDEN FOOT "The flat has been let so please take down ad.. Many thanks!! (15 May)
OFFICE/STUDIO ROOM TO LET TODMORDEN "Brilliant as ever, Thank you. Ads fulfilled" (22 May)
2 BED FLAT AT LUDDENDEN FOOT
Now let
2 BEDROOM HOUSE AVAILABLE I've had so many people message about this I can't keep up with replying.
3 BED HOUSE TO LET / CENTRAL HEBDEN BRIDGE I'm pleased to report that the house has been rented as a result of the ad
HOUSE TO LET No longer available(12 Feb)
SHORT TERM SINGLE ROOM AVAILABLE Taken (5 Feb)
MYTHOLMOYD - HOUSE TO LET Now let

FRIENDLY HOUSE SHARE: I advertised my room yesterday and it's gone already
3-BED HOUSE TO RENT
"The advertised house has now been rented thanks to you."
HEBDEN HOUSE TO LET - very successful (the place was let within 4 days)

CLEANER/HOUSEKEEPER REQUIRED We filled the vacancy thanks to the Hebweb, brilliant service.
2 BED FURNISHED HOUSE TO RENT Thank-you. It's now let, great response from Hebweb.
MAZDA BONGO FOR SALE - now sold
2-BED FURNISHED COTTAGE HAWORTH Now let
MISSING CAT "Such a brilliant and immediate response means that he has now been found"
WOMEN'S ELECTRIC BIKE Now sold

2 BED FLAT IN CONVERTED CHAPEL We had loads of interest and have now found great tenants, thanks so much.
2 BED HOUSE, HEBDEN BRIDGE Thank you for another successful ad!
FOR RENT, TODMORDEN Please could you remove my ad - I rented it instantly again so thank you!
FLAT FOR RENT Just let it! Please take the ad down and many thanks

BREWERY ASSISTANT We've filled the position now.

WALL MOUNTED PINE UNIT Quick work - I've sold the pine unit! 
WRITER LOOKING FOR A QUIET ROOM -  just placed an ad yesterday. I have had nice replies and wonder if you could take the ad down now?
FULL-TIME EXPERIENCED COOK Just letting you know that we've now filled this vacancy, thanks to HebWeb!
More responses from successful ads.
HebWeb small ads
RELAXING GONG BATH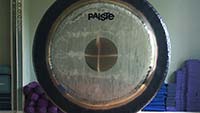 Unwind and relax with a soothing gong bath at Soul Space, Salem Mill, HX7 6HB. 17:45-18:45 every Thursday with David. £10 per session or £40 for 5. To book please email me. 5 Dec 2021
GOOD EMPLOYMENT OPPORTUNITY Wanted. Respectable, reliable, individuals to join our highly respected team of home movers. Class 2 and 3.5 Tonne drivers needed. Porters also required. Good rates of pay. Call Jen on 07710 155 999 1 Dec 2021
1 BED HOUSE FOR SALE
Fern Cottage, Halifax £85,000 Within easy reach of Bronte country and Ogden Reservoir. Cute and quirky 1 bed double glazed end terrace. Modern fitted kitchen. Enclosed private yard. Off road parking. Conservatory. Tel: 01422 341411 1 Dec 2021
WELL MANNERED GUY LOOKING FOR RENTAL Quiet and friendly guy looking for a house/flat to rent in Hebden Bridge. Local Artist and Counsellor. Volunteer as a Samaritan and at Trades Club. Excellent references. Budget in line with property offered. Please email 29 Nov 2021
PA TO YOUNG MAN WITH LEARNING DIFFICULTIES I am Alex.  I enjoy life, helping in the community, walking and music. I have learning difficulties. Can you help me live a good life, learn skills and communicate? Alternate weekends.  Can be job share. Please email 24 Nov 2021
FORD FIESTA 2005 plate - 74k - great condition and very well looked after. Would make a great first car. 1 year MOT just had break pipes and brand new battery and a few other bits. 07535 266699 23 Nov 2021
FOLDING BIKE FOR SALE
LEARN THE TRADITIONAL SKILL OF HOT MIXING LIME MORTAR In return help me on my project to restore a listed building! Learn a new skill and get experience practising it Tel 0777 5911307 22 Nov 2021
PART TIME CUSTOMER SERVICE ROLE: We have a fantastic opportunity for a PT Customer Service Assistant to join our busy Customer Service team here at Bluefin Trading Ltd. For more information and job description, please contact by email with your CV. 22 Nov 2021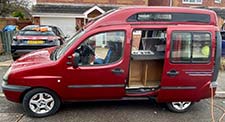 HI TOP FIAT DOBLO CAMPER Camper Van. Fiat Doblo High Top conversion Brand new clutch added, drives like a dream, Camper, Red, diesel, 6 months MOT, 90,000 mileage, 2003 reg, good body, manual, curtains, gas bottle, hook up lead Inc. Andrea 07891 181103 19 Nov 2021
BASEMENT ENSUITE ROOM TO LET

I have a good size basement ensuite room in an elevated position with great views over Todmorden . You would be sharing my kitchen, dining room (and garden) £325 pcm. Contact by email 18 Nov 2021
FRIDGE FREEZER Grundig GKNG1691G, dark brown, 190x60x60cm, unmarked, only 18 months old with 42 months registered guarantee remaining. £420 new, will take £220. Buyer to collect. 01422 842478, 07932 664302, or email 16 Nov 2021
BICYCLE FOR SALE
Ridgeback Meteor. 19" frame, four years old, excellent condition £150. Email or 0793 226 9809 14 Nov 2021
WANTED: A LOVELY LONG-TERM HOME TO RENT I am a young researcher and writer working in the field of folklore - I'm seeking a 1-3 bed home to rent long-term in/around Hebden Bridge. Garden access is preferable as I have a very well-mannered little black cat! I am community-oriented, creative and also a trained vegan baker! Please email. 12 Nov 2021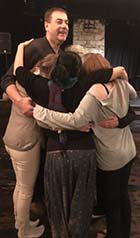 ADULT DRAMA WORKSHOPS!
Connect, laugh, be creative, unleash your inner child and your hidden depths with drama!  Easy-going, conscious and fun sessions, no experience needed, all welcome. Just drop in, no need to book. Thursdays 7 - 9.  £6 per session. Soul Space, 2nd Floor, Salem Mill Hebden Bridge, HX7 6HB. Contact Claire via email or on 07787 158038 for more info. 5 Nov 2021
SHORT/LONG TERM ROOMS FOR RENT In a beautiful family home. River views, 20 minutes walk on the canal from Hebden. Preference would be given to a vegan/ vegetarian. Large/medium room 425 a month including bills. Small room 325 including bills. Call 07702 074345 1 Nov 2021
SEEKING BABYSITTER We're looking for an occasional babysitter to help look after our 3 and almost-5 year old daughters. Ideal candidate would be able to mix daytime and evening sessions. Rates can be negotiated. Please email 26 Oct 2021

SITE PIZZERIA RECRUITMENT Site Pizzeria is a contemporary pizza restaurant & bar in Todmorden. We are recruiting a permanent Head Pizza Chef (£10.50/hr) with experience in making wood-fired Neapolitan pizzas, and a permanent Trainee Pizza Chef (£ NLW). To start 1st Dec - full and part time considered for both roles. Please contact Site Pizzeria for full details, and we will email you the Job Vacancy Advert. 20 Oct 2021
COMMUNITY ASSOCIATION SEEKS TREASURER to join the Board of the charity that owns and runs Hebden Bridge Town Hall. The Association says that it is at an exciting stage and this is great time to join. More info 15 Oct 2021
2 BED COTTAGE TO LET HEBDEN BRIDGE "Had an amazing response to our House to Let ad! Thanks, we have found a lovely tenant"
WORKSHOP ASSISTANT REQUIRED Hebweb has come up with a promising person yet again!
HI TOP DOBLO CAMPER FOR SALE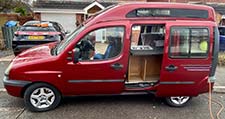 Red High top fiat camper conversion. Good reliable runner, 53 plate, 90k mileage, 6 months mot left, diesel, leisure battery, bed, cooker, interior lighting, USB ports. Hook up. Please contact Andrea for more details. 07891 181103. 2 Oct 2021
I.T. WORKER LOOKING FOR PROJECTS CMSs (e.g. Wordpress, Drupal etc), SEO, Content Management, Web Design, CRMs (e.g. Accelo), Proofreading, Admin, Linux installations (to replace Windows). Please email or tel:07796 632518 29 Sept 2021
LOOKING FOR 3/4 BEDROOM HOUSE TO RENT Looking for 3/4 bed house in Hebden Bridge or Todmorden for long term rental. Will take on a property that needs work as I'm a joiner/builder by trade. Pet friendly landlord as we have cats. Please email. 28 Sept 2021
FLOOR SANDING, RESTORATION AND HIRE AVAILABLE Restoration services available in Hebden Bridge and all surrounding areas. Lagler sanders, Festool ets sander and extractor also available for hire. PST certified. Tutorial given with every hire. Save money do it yourself! Contact: see website 22 Sept 2021
WANTED: HOME TO RENT IN HEBDEN BRIDGE or surrounding area, 2+bedrooms. Professional couple relocating for work, one beautiful two-year-old girl. Current home is now sold, willing to pay 6 months rent upfront. No pets/ non-smokers. Contact Oliver 07825 786162 or email. 21 Sept 2021
JOB WITH BEST VIEW IN HEBDEN BRIDGE! Hebden Bridge Golf Club needs someone who is: Available on Saturdays, 11 - 6, Reliable & friendly, Experienced in bar work, Experienced/ willing to learn aspects of cellar work (barrel changing). Wages in line with experience & opportunities for more work some Sundays and at functions. Email a number to call you back on and/or a brief summary of experience. 17 Sept 2021
LEISURE 17 SAILBOAT FOR SALE Now sold
HOUSE RENTAL FOR 1 MONTH "Hebweb worked really well for me - so much interest."
FRENCH TEACHER Qualified and experienced French native teacher. Friendly, patient and approachable. Beginners to advanced level. From KS3 up to Degree level as well as adult learners. Face to face/ Zoom/ Skype. Email or call Samantha 07549 686289 10 Sept 2021 
WANTED: BUDGET PROPERTY IN TODMORDEN (Approx 75-100K*) Terraced house/flat, 0 -2 beds, all areas of Tod e.g. Back-to-back on valley floor in Cornholme. Will consider properties which need some work. I have lived locally for over 10 years and would like to stay in the area. First time buyer, no chain with everything in place ready e.g. mortgage, solicitor, surveyor. *Budget depends on what work is needed. Please email. 9 Sept 2021
EXCEL ENGLISH & MATHS TUTORING Expect Excellence. Specialists in 11+, GCSE English & maths and maths 'A' level. Fully qualified to Masters level. DBS checked. Please email or call 07584 433974 8 Sept 2021
HOUSE MANAGERS X 2 (CATERING) ARVON LUMB BANK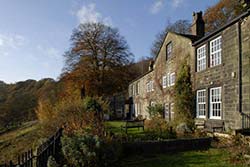 Unique opportunity to join the Lumb Bank team as House Managers, nourishing the writers of the future ! Cooking and catering experience essential. For more information contact helen.meller@arvon.org or visit 
the Arvon website 7 Sept 2021
JOB VACANCIES AT HEBDEN BRIDGE TOWN HALL Two jobs available: Duty Officer to join our staff team with a closing date of Monday 6 September and Casual Catering Assistant with a closing date of 4 October. Read more 3 Sept 2021

CHRISTINE EDWARDS LINGERIE - CLOSING DOWN SALE: Sale now in progress. Final day Friday 01/10/2021. EVERYTHING MUST GO. Sale includes some shop fittings. Bridal lingerie. Sleepwear. Dressing gowns. Shapewear. Swimwear. Bras including sport, post mastectomy, underwired, non wired and strapless. Hosiery.  Thermal underwear.  Ladies vests and briefs.  Men's boxers.  Don't miss out. Opening hours Wednesday to Friday, 10am to 3pm.  Contact by phone 01422 844484 or Google Christine Edwards Lingerie. 6 Sept 2021
CASH-BUYER LOOKING TO PURCHASE a 3+bedroom property with period features, garden, ideally rural views, outside the flood zone, in the Hebden Bridge area. I have no chain, and am solicitor/surveyor-ready. Contact by email 1 Sept 2021
Some successful ads
WANTED: A ROOM OF MY OWN I've found a great house in Mytholmroyd and from 1 May, moved in and happy.
WANTED: HOUSE TO RENT HEBDEN BRIDGE: "We put up an advert on 28 March about us seeking a rental property in HB. We have been successful at finding accommodation through Hebweb.""

HOUSE/FLAT WANTED TO RENT "Delighted by the response and now happily accommodated."
2 BED HOUSE TO LET 'Could you take down my ad? I had an overwhelming response. Hebweb is fantastic! Thank you.'
SHORT TERM LET 'Successfully let'
2 BED HOUSE TO RENT
"The house has now let, very quickly as usual. Thanks again for your service"
BAR WORK We have 2, possibly 3 suitable candidates.
ROOM TO RENT, CENTRAL HEBDEN BRIDGE"Good housemate found, quickly as always on your site."
MODERN GREEK - I've had lots of replies to my request for help with Greek.  Could you please take the message down because we don't have room for anyone else.

1-BED HOUSE TO RENT "Please take my small ad down, as I now have sufficient responses. Thank you for your service – it's a great way to reach the local community."
FURNISHED HOUSE "This house is now let, thanks Hebweb"
2 BED MAISONETTE, HEBDEN BRIDGE The property is now let. 
2 BED COTTAGE HAWORTH OLD ROAD The cottage is now let. Thanks once again for a successful advertisement!
COLNE - TIMBER CABIN & GARDEN FOR RENT I now have a tenant. Thank you for your service. (9 June)
HEBDEN BRIDGE:  MINI APARTMENT TO RENT "Brilliant as ever, Thank you. Ads fulfilled" (14 April)
Email received about ad for 2 bed house: "I've had so many people message about this I can't keep up with replying." (5 March)
CLEANER WANTED This position has been filled  thank you 
ONE BEDROOM UNDERDWELLING - now taken
2 BED UNFURNISHED HOUSE FOR RENT Now let
1 BEDROOM HOUSE TO RENT Tenant now found thanks to the HebWeb
HOUSE FOR RENT IN HEBDEN BRIDGE - "Rented thanks to Hebweb"
LOG SPLITTER - now sold
HEBDEN BRIDGE TOWNHOUSE TO LET Found some lovely tenants really quickly, many thanks!

TWO-BED HOUSE TO LET IN MYTHOLMROYD. Once again great success by placing my house to rent on hebweb …. it's now gone so please can you remove it
WAREHOUSE & PICK & PACK OPPORTUNITIES We've now filled the positions.
PICKING & PACKING WAREHOUSE ASSISTANT - We've taken on 2 brilliant staff. Many thanks for helping us again!
3 BED HOUSE TO LET / CENTRAL HEBDEN BRIDGE I'm pleased to report that the house has been rented as a result of the ad

FREE TOPSOIL - I've been inundated with responses, so thanks very much. Who knew there was so much demand for soil?! Could you take the ad down please?
TWO BED COTTAGE TO LET: Like last time, I've been inundated with replies and now have a lovely couple to move in at the end of May, so would just like to say thank you (1 April)
HOUSEKEEPER/MEET & GREET PERSON - we have found a candidate. We wish to thank all those that applied .. the response was excellent as was the calibre of the candidates.
HOUSE TO RENT - GREAT VIEWS AND LOCATION: We have successfully found tenants within one day
HOUSE ORGANISER ESPECIALLY FILING - I had so many wonderful responses to my ad for someone to help me re-organize my house post-flood, I wanted to employ everyone! Thank you.
2 BED HOUSE TO RENT IN CENTRAL HEBDEN - House successfully rented through Hebweb. Fantastic posting wall!
HOUSE TO LET: Now let. "The ad found a new tenant within three days of its insertion so I'm very pleased with that"
EXPERIENCED SECRETARY /ADMINISTRATOR: we have now successfully recruited. We had a lot of applicants via your website again – thanks very much!

HOUSE TO LET: "let within 24 hours of ad going up"
More responses from successful ads.
HebWeb small ads
3 BED TERRACED HOUSE FOR RENT Key Sike Lane area, Todmorden, available New Year. Just refurbished: one large double and 2 large single bedrooms, large bathroom with shower & bath. Kitchen includes dishwasher. Some stripped wood floors, good storage areas, double glazed, central heating + gas fire. Private rear yard, ample on street parking, quiet street. Train station 5 mins walk. £650 pm, call 07788 615073. 5 Dec 2021
RELIABLE CLEANER covering, Hebden Bridge, Mytholmroyd, Luddendenfoot Midgley areas, has hours available. 2 hour to 4 hour slots, Monday to Friday. Full portable CRB text 07810 170073 or email. 2 Dec 2021
HEBDEN BRIDGE HOSTEL MANAGER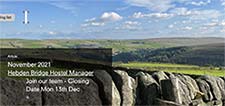 Do you want to manage and develop a unique, established, independent travellers hostel in Hebden Bridge? A rare opportunity to join IOU at senior level to deliver new exciting complimentary project. Applications close 10.12.21 More info here 30 Nov 2021
LOOKING FOR 2/3 BED RENTAL Single, youngish,  self-employed, clothing-business owner looking for a 2 or 3 bed rental in Hebden Bridge as I work from home. No pets/non smoker. Up to £750 pcm. References can be provided. Contact 07878 478916 25 Nov 2021
LASER AND AESTHETIC TREATMENTS

Discrete and professional advanced laser and aesthetics clinic for all your beauty needs. Offering IPL laser hair removal, tattoo removal, laser facials, hydra facials, advanced anti wrinkle injections and fillers, teeth whitening, beauty and semi permanent makeup. See website. 23 Nov 2021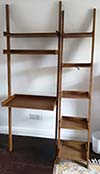 DESK AND SHELVING
Habitat lean-to desk and shelving. Very good condition and easy to assemble. £65 the pair.
Contact 07818 118768
19 Nov 2021
SMALL WELL-BEHAVED DOG and mature responsible female owner seek accommodation in local/ surrounding area. Around £500pcm. Washed out by floods almost 2 years ago, my heart and friends still reside here. Please email 17 Nov 2021
LOOKING FOR RENTAL IN HEBDEN BRIDGE 30 something Counsellor on placement, working for an LGBT organisation. A Samaritan, and I volunteer front of house for the Trades Club. Quiet and a book worm. Can provide excellent references. Please Email. 15 Nov 2021
HOUSE TO LET Now taken. "Thanks very much for your help in finding a tenant."
LOOKING TO RENT LOCALLY Mature couple working/living in Hebden for 6 years & would love to stay here. Looking for a 1/2 bedroom unfurnished property in the area - all places considered. Excellent references available. Please call Sara 07709 049033. 12 Nov 2021
WANTED: LABOURER/ASSISTANT I need somebody, woman or a man to help with building project. Some skills/experience preferred. Hours to be negotiated. Please ring 07711 679385 5 Nov 2021
WANTED HOUSE / FLAT FROM 1 DEC I am calling on the spirit of serendipity to present us an offer in Hebden Bridge, ideally 2+ bedrooms, sunny and quiet, £700 rent / month. We love to stay in HB. Call 07909 488272 or email. 3 Nov 2021
WOOD BURNING STOVE Dovre 1800 wood burning stove excellent condition. Quality Norwegian stove.can be used with doors open or closed.these stoves ate over £1400 new +extra for side panels canopy and plinth. £350 07768 171899 2 Nov 2021
SEWING MACHINIST VACANCY "Now filled. Many thanks to HebWeb small ads again."
VW CADDY MAXI FOR SALE Now sold
WANTED: ACCOMMODATION TO RENT Seeking long term let to provide accommodation to support vulnerable adults and families. Anything considered eg houses, apartments, complexes large and small. The highest care will be afforded to your premises. Please email. 24 Oct 2021
HOME HELP WITH SOME AVAILABLE SLOTS Would you like assistance with your shopping? Maybe you would like me to walk your dog or help with housework, cooking, baking or gardening. Ring Linda on 07523969776 for a friendly chat and more information. 18 Oct 2021
LOOKING FOR LONG TERM RENTAL Friendly and considerate pair looking for rent in Hebden Bridge, both working professionals, keen to rent 1-2 bed property. We would look after the property well. Thanks so much and please call Fran 07500 371286 16 Oct 2021

TECHNICAL ASSISTANT REQUIRED!
Local organic health drinks manufacturer needs a Technical Assistant to support the Technical Manager due to business growth. Exciting opportunity, experience in a similar role.  Full spec here or on email me, Joanna 12 Oct 2021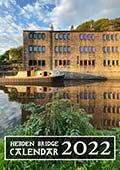 HEBDEN BRIDGE 2022 CALENDAR 2022 Hebden Bridge calendar with twelve stunning views of the town & local areas. Order online for posting to any UK address. Buy now
All images taken by Hebden Bridge Camera Club members. 8 Oct 2021
TRANSPORTER T5 FOR SALE NEW MOT Now sold
RELIABLE CLEANER covering, Hebden Bridge, Mytholmroyd, Luddendenfoot Midgley areas, has hours available. 2 hour to 4 hour slots, Monday to Friday. Full portable CRB text 07810 170073 or email. 24 Sept 2021
FOR SALE: 2 DOUBLE BED COTTAGE A characterful two double bed end terrace cottage, situated in Rishworth. Offering stylish well presented living accommodation throughout including spacious living room, dining kitchen, modern bathroom and terraced garden. Mobile: 07725 698754 19 Sept 2021
ROOM TO RENT TODMORDEN - now taken

HEBDEN BRIDGE ARTS FESTIVAL JOB OPPORTUNITY! We are looking for an inspired and ambitious Creative Producer to lead the organisation's new vision and direction. This is a part-time, freelance, fixed-term contract.  Deadline: 1st October. For more info and an application pack please go to the Festival website 15 Sept 2021
PAINTER AND DECORATOR Friendly, local and experienced painter and decorator. Interior and exterior work completed to a high standard with a smile. Reasonable rates with references available. Just call Jess on 07434 951350 14 Sept 2021
NEEDED: SUNNY QUIET 2-3 ROOM HOME in Hebden Bridge by November as our current home is sold. £600 / month. Vitalija & Ralph 07909 488272 or email 13 Sept 2021
WANTED: 2/3 BED TO RENT We are 2 friendly young professionals and artists looking to rent 2/3 bed in Tod or near. Both work in Tod and are looking for somewhere to call our home longterm. Please e-mail or text 07715 901978 10 Sept 2021
PERMACULTURE COURSE FOR AGES 8-12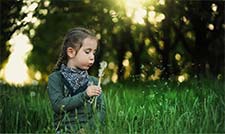 Incredible hands-on 5 week introduction to permaculture ethics delivered via zoom. Price includes a physical resource box delivered to your door. For more information contact us via email or book direct here 9 Sept 2021
WANTED: 1-2 BEDROOM PROPERTY TO RENT Young professional and 5-year-old kid are looking for a 1 or 2 bedroom house to rent. References available. We're tidy and take care of the places where we live. Please contact Paula at 07784 264490. 9 Sept 2021
SUN CAMP EXTENSION TENT FOR A BONGO VAN Good rarely used condition - awning about 180cm square and as high as your van (220cm?). Attaches with tubes to your van. £100. Collect in Cragg Vale please. Email me or call 07980 254616. 8 Sept 2021
WANTED: 2-3 BED HOUSE TO RENT in the Valley for my adult disabled son and myself. Preferably with a secure garden. No pets. Long term. Upto £650 pm. Please email. 8 Sept 2021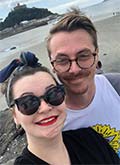 LOOKING TO BUY A HOUSE! Myself, my partner and two cats are looking to move to the Hebden Bridge/Todmorden area. We would like a 2/3 bedroom house with outdoor space and a kitchen that would be big enough to fit a dining room table in. Ideally we would like a place with character and that hasn't had a past of flooding! Hoping for a miracle! Please email 6 Sept 2021
WANTED: LONG TERM RENTAL IN HX7 AREA Reliable professional couple with kids and dogs looking to rent a 3+ bed house with garden in the HX7 area. Moving from a farm cottage and would love to find similar but would consider anything that fits the above brief. Please contact by email or phone on 07747 802808. Thanks for reading! 3 Sept 2021
ATTIC ROOM IN SHARED HOUSE Todmorden Lovely double attic room in large quirky creative shared house. Must be considerate and respectful. Sorry no couples or pets. £400 inclusive. Call Jamima: 07710 608366 or email 1 Sept 2021
WANTED: HOUSE TO RENT Looking for a 2-3 bedroom house/boat/flat near Hebden/Tod areas for 1 adult & 2 children for school & work. Ex refs. Need to move ASAP. Budget £600. Please email me. 30 Aug 2021
WANTED LONG TERM RENT Professional, semi retired woman seeks a pet friendly home 'with a view' in the Hebden Bridge, Mytholmroyd areas from October. Pet is a medium, house trained dog. Please email 20 Aug 2021
Some successful ads
VW NEW BEETLE FOR SALE "HebWeb ads magic at it again! Please can you take the VW Beetle ad down."
NISSAN ELGRAND 7 SEAT FOR SALE Successful sale to someone who will enjoy using the van. Excellent result from Hebweb. 
2-3 BEDROOM HOUSE WANTED TO RENT "We have now found a home.  Thank you for a fantastic service. "
CHEAP AND CHEERFUL ATTIC ROOM TO LET 'Happy to say room taken. Thanks'
COSY DOUBLE ROOM AVAILABLE TO SUBLET - Now taken
1 DOUBLE BEDROOMED APARTMENT: Successfully let.  The Hebweb has been fantastic as usual. 
WORKSHOP/STUDIO FOR RENT "Workshop successfully let via hebweb"
1 BEDROOM COTTAGE FOR SALE - MYTHOLMROYD I have accepted an offer from the perfect buyer who saw the advert on your site. (17 Aug)

2 BED UNFURNISHED HOUSE FOR RENT "House was rented almost right away through Hebweb, a great resource. Thanks a lot." 
2 BEDROOM HOUSE FOR RENT - Now taken
ONE BEDROOM HOUSE TO RENT IN HEBDEN - Tenant now found.
GENTS BIKE - "it sold within hours!"
3 BED HOUSE TO RENT - my home has a tenant, that was quick! Please can you take the Ad down.
4 BED HOUSE HEBDEN BRIDGE - now let. I had several enquiries and found some good new tenants.
2 BEDROOMED HOUSE FOR RENT House rented and deposit paid in less than 24 hours!!! Thank you Hebweb (13 June)
2 BED HOUSE TO RENT IN HEBDEN We would like to thank everyone for such a great response. We have now let the property (22 May)
ONLINE YARD SALE (VARIOUS ITEMS) Now sold
HAND MADE KITCHEN FOR SALE Now sold
INDIAN RETREAT TICKET FOR SALE - no longer available
COTTAGE TO LET FROM AUGUST: Just to say that my cottage has now been let. Thanks once again to HebWeb!
TWO KITTENS NEED A HOME! It took a little while but our two boys have just been collected to go to an amazing new home. Thank you so much. Good old Hebweb!
ROOMS IN HOUSE Now taken: I had a great response
2 BED BACK TO BACK TO LET - Hi there I have found lovely tenants for my house in less than 24 hours. Amazing! 
WANTED: A ROOM FOR FEBRUARY: Thank you to everyone who responded (too many to reply to personally). I have somewhere now.
TWO BED HOUSE TO LET: "I took out an ad on 15 August and have had an overwhelming response. It's now been let"
NARROWBOAT FOR RENT now let. I had a lot of enquiries from Hebweb, thanks!
WANTED P A / CARER I have had loads of responses to my ad re PA/Carer and I have appointed to this post.
PERIOD COTTAGE TO RENT IN HEBDEN BRIDGE: We have let the cottage now and so you can take the advert off the site. We had a fantastic response - thank you.
CREATIVE SOCIAL MEDIA PERSON PART TIMEWe recently placed an ad with you, the response has been incredible & the quality of applicants
outstanding, the position has now been filled
Elevated Victorian Stone Terraced Cottage Please remove my ad with the picture.I have got a tenant. Thanks. Inundated with people requesting information
TO LET - SPACIOUS 3 BED TERRACED HOUSE: It went up yesterday and I've found a tenant! I'm so pleased, thank you.
HOUSEKEEPER MEET/GREET DUTIES We have filled the position above. We had an excellent response with 18 applicants making the final selection very difficult.We wish to thank the people that responded and wish them well. We have used the HebWeb site on several occasions over an extended period and we have always had a successful result, and regard it as a most important community resource. Thanks, Calderdale Terraces.
CLEANER REQUIRED
- Ad "Overwhelmingly successful."
3 BED TERRACED HOUSE TO LET Please can you remove small ad put on 9th July. 
I had a response within an hour of the ad going live and the first viewer took the house. I had 8 requests to view in 24 hours. Brilliant!
PICK & PACK/ PRODUCTION ASSISTANT - Please could you close the advert? We've been overwhelmed with the response and quality of applicants! Thanks so much!
TO RENT, LATE OCTOBER Thanks again for sending many very nice prospective tenants my way. I'm very pleased to say the house is now let again so would you mind taking down the ad?
More responses from successful ads