Small Ads
£10 for 4 weeks | £25 for 3 months | ADD YOUR AD | Add photo option | FAQs | HebWeb home page
HebWeb small ads
WANTED: HOUSE TO BUY Wanted, 2-3 bedroom house in or close to Hebden Bridge, Heptonstall, Mytholmroyd or Tod with sunny garden. Cash buyer. Please email or text 07415 473565. 24 May 2022
WANTING HOUSE TO BUY Looking for a 3 bedroom house with sunny garden/ outdoor space in Hebden Bridge/ Heptonstall. We have sold our house and will be cash buyers. Please email. 20 May 2022
CHEF AND KITCHEN ASSISTANT Nelsons wine bar have two kitchen positions Experienced chef and a kitchen assistant. Please send your cv or call 01422 847643 or pop and see us Tuesday to Saturday 12 til 6. 16 May 2022
SAM'S ENGINEERING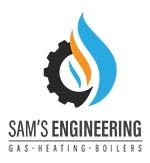 For gas installation, breakdowns and repairs, landlord safety certification. Call Sam on 07427 287578. Gas Safe No. 653662 11 May 2022
WANTED: GARAGE OR PARKING SPACE TO RENT Garage or parking space wanted for safe car storage. Cash paid in advance. Please contact by email in first instance. 7 May 2022
WANTED: SHORT TERM RENTAL: We are a couple plus cat looking for a property to rent from 31st May for about 3 months (whilst we are waiting for our house purchase to complete). Would like 1-2 bed property with parking and wifi. Flexible as to location. Rent up to £700 pcm.  Please email 5 May 2022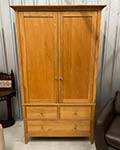 JOHN LEWIS WARDROBE Very good condition.
A bargain at £75 considering the quality. 
Call for more details and photos - 07861 646461.
5 May 2022
PART-TIME BOOK-KEEPER: 9 hrs/week on average. £10.50/ hour. Closing date: 23rd May. Interviews: 27th May. Immediate start. The Town Hall is looking for a part-time book-keeper to join our team, experience essential. For a full job description  please email or visit our website 4 May 2022
CLEANER WANTED At the Birchcliffe Centre, 4.5 hours a week spread roughly evenly between Thursday and Friday, starting at 3.30pm (or a tad later, to suit). During term times. £13.50/hr. Please email 3 May 2022
ACTING/PUBLIC SPEAKING COURSE - Interest in acting? Want to gain confidence in public speaking? Looking to have some fun in a creative, performance based environment?  Please email  to show interest in an intensive 8 week adults acting course. 29 April 2022
ACCORDION Would you like to learn the Accordion? Try something a bit different? Lessons offered by a very experienced and versatile musician/ teacher/ actor in the Calderdale area and beyond. Email or call 07768 344056. 28 April 2022
PROOFREADING SERVICE A certified proofreader and member of the CIEP*, available for work in a wide range of areas, including but not limited to: nonfiction books, newsletters, blogs, menus, flyers, and leaflets. If your interest has been piqued, please get in touch via email to discuss whether I can be of help to you and your project. *Chartered Institute of Editing and Proofreading. 27 April 2022
2 BED FLAT WITH ROOF TERRACE: Hebden Bridge centre, unfurnished 2 double bed flat available immediately. Lovely roof terrace leading off kitchen and living room. £750pcm. Tel 07851 424876 26 April 2022
RECRUITING TEACHER & TA Our mindful, democratic learning community is looking for new staff. 2/3 days a week from September 2022. Are you passionate about helping young people to learn and thrive? Learn more and apply here. 26 April 2022
DANISH LESSONS REQUIRED I need conversational Danish sessions / Lessons. Currently studying online but need practice too. Happy to pay cash or exchange for Violin / Ukulele / Guitar lessons. Contact Andy on 07970 478 239 or email. 26 April 2022
WANTED: LAND TO RENT: 1 to 3 acres, grazing land to rent. Hebden Bridge, Mytholmroyd, Todmorden or surrounding areas. Tel: 07511 039884 25 April 2022
PA/CARER WANTED BY DISABLED WOMAN in Heptonstall from mid June, Tuesdays, Fridays and one Saturday in five 4.30-9.30pm £9.71-£10.71 per hour. Female, driver, non smoker, likes outdoors. Personal care, household, computer, gardening, outings etc. 01422 647053 20 April 2022
DOUBLE ROOM IN TODMORDEN Gorgeous house with great views, sharing with 1 other social female working in the creative arts. £410 a month including bills. Small outside space. Really cute and cosy place. Please email. 16 April 2022
LOOKING FOR ITALIAN TEACHER - Native Italian speaker for weekly lessons needed. Please text 07749 754090 12 April 2022
WE'RE HIRING We're looking for 2 part time staff and 1 Full Time Bar Manager to join our team. £10 P/H. Please email CV's 11 April 2022
LUTON VAN TRANSPORTATION SERVICE

Sowerby Bridge based 10 years experience, house moves, courier service, single item deliveries, commercial and contract work. more than 50 online 5 star reviews. Please call Steve Oldroyd on 07724 779299. See website. 9 April 2022
SPARE ROOM WITH INTERNET CONNECTION WANTED Phone job requires a direct internet connection for desktop computer and quiet. Spare room or unused home office sought for three months. Please call 07881 553 804 or email. 7 April 2022
WANTED: FLAT/SMALL HOUSE TO LET HEBDEN BRIDGE/TOD Please could you take my ad down? I've managed to find a place through the ad 
VEGETABLE PLOT AVAILABLE In the kitchen garden of a local charity, to share produce with kitchen. South facing incl. polytunnel. Lovely site, 30 mins walk from town. Ideal for a volunteer wanting a great gardening opportunity. Please email. 31 March 2022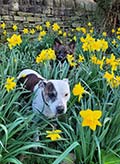 VACANCY
Personal Assistant/Carer for young disabled lady, Mytholmroyd.
Essential: Clean driving licence, able to work nights and weekends and reliable. For more Information call 07522 983656. 27 March 2022
WANTED: TO BUY 1 OR 2 BED FLAT OR HOUSE Seeking property to buy for myself to live in, in Hebden Bridge. In a sound position for quick transaction and no chain. In the first instance, please email. Thanks. 24 March 2022
ADULT CAT FOR GOOD HOME Beautiful 8 year old female black and white cat. Spayed and has no health problems that we know of. Our circumstances have changed and unfortunately, sadly we can no longer keep her. Please email me. 23 March 2022
CAFE ASSISTANT FOR SUMMER We are looking for a cafe assistant/trainee barista. Must have good interpersonal skills, be punctual, well presented and able to work as a supportive team member under pressure. A ready smile and good customer service skills. Experience not essential but capacity for quick learning is advantageous. Must be available throughout the summer, during weekends and school holidays. Email c.v. and contact details to cafeparklife@gmail.com 21 March 2022
1 BED APARTMENT FOR SALE Stylish 1 bedroom upper floor apartment in the centre of Hebden Bridge. Benefits from a separate well appointed kitchen including additional storage and new boiler, spacious living room and large bathroom. £150k or nearest offer. No time wasters please. 07870 540721 20 March 2022
THERAPY ROOMS/ OFFICE SPACE TO SHARE Lovely office room to share in central Hebden, suitable to use for therapy practice or as an office space. All amenities and wheelchair access. Different days and times available, fees negotiable - Email me 13 March 2022
ELECTRICAL HANDYMAN City & Guilds qualified for domestic work, light fittings, plug sockets etc. Also DIY and odd jobs (eg. putting up shelves, painting and decorating, resealing baths and sinks).Contact Jamie Burr. Mob: 07814 782965 or email. 7 March 2022
ROOM TO RENT IN SHARED HOUSE "Thanks for your help, great response as always!"
1 BED COUNTRY COTTAGE TO LET - succesfully let within 3 days of posting

Some successful ads
WORKSHOP ASSISTANT REQUIRED Vacancy filled
CLEANER / SUPERVISOR FOR 2 X HOLIDAY LETS Just a note to advise we have filled the position and we are very grateful to all the applicants who took the time to contact us. We wish everyone well and thanks to HebWeb for providing this service to the community.   
2 BED HOUSE TO LET - Now let
ROOMS TO LET We have had many enquiries and have now agreed to let the rooms
WANTED: SUPPORT 'I've had too many answers  and I've got someone starting on Monday so please take the ad out.' 
HOUSE TO RENT IN TODMORDEN Can you please remove my ad for the house at Tod as it's now been let, the response has been amazing
ANTIQUE RUG FOR SALE - now sold
MOBILE HOME TO LET "Lots of response, as usual from Hebweb, and found a great tenant...many thanks, keep up the good work!!"
2 BED HOUSE TO LET 'Our house let very quickly so pleae could you remove the advert for it. Many thanks'

LARGE SPACIOUS ATTIC ROOM Many thanks. The room has been let now. Please could the advert be removed as I am receiving alot of enquiries from people
2 BED TERRACE AVAILABLE - now taken
HOUSE FOR RENT IN HEBDEN BRIDGE 'I put this ad on yesterday and have had an overwhelming response'
SEMI RURAL COTTAGE FOR SALE "offer received within a week of listing on HebWeb. Brilliant, thank you!"

MAZDA BONGO FOR SALE
- Now sold
2 BED HOUSE - "snapped up at the first viewing"
2 BED MID-TERRACE IN CRAGG VALE "The property was let the same day it appeared" on the HebWeb. 
HOUSE TO LET IN TODMORDEN Now let
HOUSE TO LET - The house was let quite quickly - thanks to HebWeb.
BUSINESS I had about 8 replies and have found the right person.
LOVELY 2/3 BED HOUSE FOR RENT - now let
BEAUTIFUL OAK TABLE & 6 WICKER CHAIRS - now sold
2 BED FLAT IN CONVERTED CHAPEL - We were inundated with enquiries from potential tenants. (20 May)
1 BED FLAT LUDDENDEN FOOT "The flat has been let so please take down ad.. Many thanks!! (15 May)
OFFICE/STUDIO ROOM TO LET TODMORDEN "Brilliant as ever, Thank you. Ads fulfilled" (22 May)
2 BED FLAT AT LUDDENDEN FOOT
Now let
2 BEDROOM HOUSE AVAILABLE I've had so many people message about this I can't keep up with replying.
3 BED HOUSE TO LET / CENTRAL HEBDEN BRIDGE I'm pleased to report that the house has been rented as a result of the ad
HOUSE TO LET No longer available(12 Feb)
SHORT TERM SINGLE ROOM AVAILABLE Taken (5 Feb)
MYTHOLMOYD - HOUSE TO LET Now let

FRIENDLY HOUSE SHARE: I advertised my room yesterday and it's gone already
3-BED HOUSE TO RENT
"The advertised house has now been rented thanks to you."
HEBDEN HOUSE TO LET - very successful (the place was let within 4 days)

CLEANER/HOUSEKEEPER REQUIRED We filled the vacancy thanks to the Hebweb, brilliant service.
2 BED FURNISHED HOUSE TO RENT Thank-you. It's now let, great response from Hebweb.
MAZDA BONGO FOR SALE - now sold
2-BED FURNISHED COTTAGE HAWORTH Now let
MISSING CAT "Such a brilliant and immediate response means that he has now been found"
WOMEN'S ELECTRIC BIKE Now sold

2 BED FLAT IN CONVERTED CHAPEL We had loads of interest and have now found great tenants, thanks so much.
2 BED HOUSE, HEBDEN BRIDGE Thank you for another successful ad!
FOR RENT, TODMORDEN Please could you remove my ad - I rented it instantly again so thank you!
FLAT FOR RENT Just let it! Please take the ad down and many thanks

BREWERY ASSISTANT We've filled the position now.

WALL MOUNTED PINE UNIT Quick work - I've sold the pine unit! 
WRITER LOOKING FOR A QUIET ROOM -  just placed an ad yesterday. I have had nice replies and wonder if you could take the ad down now?
FULL-TIME EXPERIENCED COOK Just letting you know that we've now filled this vacancy, thanks to HebWeb!
More responses from successful ads.
HebWeb small ads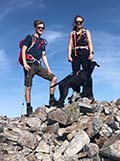 WANTED: 2+ BEDROOM HOUSE TO LET Married couple, 2 cats and dog looking for a long-term home with garden. All well behaved! Moving back to UK in August for work. Up to £1500pcm. Happy to provide references. Tel: 07792 795476 or email.
20 May 2022
HOME AWAY FOR LOVELY LURCHER!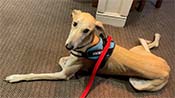 Seeking kind, experienced dog-lover who would love a dog but can't make long-term commitment: we need someone locally who can love our rescue dog as their temporary family member, daytime walks and longer stays. Please email 16 May 2022

IKEA LEATHER SOFA (brown) and chair (cream). Selling cheap as we have no space for it. £60 for the pair.
We are also open to selling individually. Message 07861 646461 for more details or photos. Thanks. 12 May 2022
SPARE ROOM I have a large spare room in Todmorden. Available immediately. Close to centre. Internet and all mod cons. Short or long term. £400 per month inc bills. Please email. 8 May 2022
HOUSE SITTING FOR YOUR PETS while you are away and dog sitting. Keep your pets happy in their familiar surroundings. Contact 07444 087324. 8 May 2022
VICTORIAN HALL STAND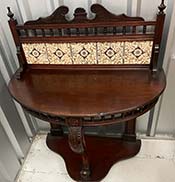 Victorian mahogany and tile hall stand. Very good condition. A bargain at £80 considering the quality and age. Call for more details and photos - 07861 646461. 5 May 2022
IKEA ORANGE VELVET SOFA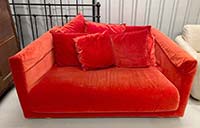 IKEA Orange / Red velvet soda. Very good condition hardly used. Sadly selling as we don't have the space for it. Retails at over £600. Selling for £150. Call or message 07861 646461 for more details. Thanks. 5 May 2022
MUSICAL DIRECTOR NEEDED FOR CALDER VALLEY VOICES (yearly contract) from Sept 2022. This mixed ability community choir meets each term-time Thurs, 7.15-9.30pm, at Hope Chapel, Hebden Bridge. Applicants must be able to lead with enthusiasm & compassion, in dialogue with choir members, developing a new varied repertoire including global songs of peace & freedom. More info here. Apply by 3rd June 2022 by email 3 May 2022
WANTED TO RENT - BUNGALOW OR ACCOMMODATION on one floor. Single man, 61 non-smoker, elderly cat (could be rehomed) less able due to recent illness, needs to return to Calder Valley asap to be near friends and family. Any one-floor accommodation considered. Please email or 07831 142287. 1 May 2022
SEARCHING FOR 2 BED HOUSE Looking for a 2-bed house for myself and a very well-behaved, quiet and lazy pup. Budget up to £800. Please call 07432 690774. 28 April 2022

EXCAVATIONS AND LANDSCAPING
We are a small family run Excavations and groundworks contractor based in the heart of the Calder valley. We specialise in garden alterations, driveways and large Excavations. Feel free to give us a call on 07949 444243 or email for a free quote. 26 April 2022
OFFICE OR ARTISTS STUDIO TO LET - Todmorden High Street. Large attic room to let, suitable for artist studio or office. Light and airy with 2 dormer windows, newly plastered and insulated. £200 pcm. Tel: 07872 953560 21 April 2022
HOUSE FOR SALE HEBDEN BRIDGE: Ad no longer required
SPARE ROOM Central Hebden spare room available including wifi from 1st May for 3 months initially. Employed only. References required. £400 pcm. Bills extra. Please email. 12 April 2022
PA/CARER Personal Assistant/ Carer needed for 50 year old friendly disabled woman in Todmorden. Mondays 12-5. £9.71 per hour. Must be car owner and driver, dog lover and flexible. Duties include general housework, socialising, dog walking, local trips out, occasionally as far as Leeds/ Pontefract. Tel: 01706 813846 11 April 2022
HOUSE FOR SALE Lovely character cottage, 2/3 bed overlooking river (flood protection in place ), pretty garden, conservatory, Log cabin, garage, parking, multi fuel fire, beams, 4 poster bed. Price around 300k, much loved house. 07939 127453 9 April 2022
CELLO, PIANO & MUSIC THEORY LESSONS Qualified and experienced professional musician and teacher. Very approachable. All ages including adults. Contact Helen via email or mobile 07745 516234. 6 April 2022
WORKSHOP SPACE NEEDED Space required for traditional rope making business. At least 8m in one direction (inc diagonal) and must be able to put floor bolts in (will remove at end of tenancy) Hebden/ Tod/ surrounding areas. Please email. 3 April 2022
LOOKING FOR 2 BED HOUSE -  Hello, looking for a 2 bed home in Hebden, Tod or surrounding area. Preferably with a garden/ patio. I'm local and have a small well behaved dog. Can pay £500 - £650. Please email. 31 March 2022
CLEANER WANTED We have had several replies and have now found a cleaner
HORSE BOX WANTED: I'm looking to buy a double horse box for a conversion project. Ideally rice or similar and in reasonable condition. I can collect. Please email. Thank you 24 March 2022
U KNEAD A MASSAGE
I've been practising massage for over ten years. I'm passionate about my profession and am dedicated to helping my clients receive the treatment they want. Please contact (Aaron) me to find out more. 07942 644220 and/or see website 22 March 2022
WANTED: HOUSE TO LET Hello. Myself and my family are relocating for work and are looking for a house to rent in Todmorden/ Hebden/ Heptonstall area. We do have 2 well behaved dogs so outside space is a must. References and deposits are available. Please contact me by text 07592 907601 20 March 2022
3 BED HOME TO LET MYTHOLMROYD Gardens front & back. Close to amenities and town centre only 5/6 mins walk. Lovely quiet area. Ref's and bond required. Please email for more info. 17 March 2022
2 BED SHORT TERM LET Ad worked again, home now let so can you please take my ad down
2 BED UNFURNISHED HOUSE FOR RENT - "Thank you. Successfully rented through Hebweb"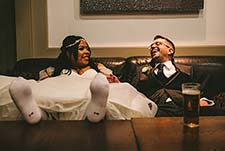 DOCUMENTARY, WEDDING & FAMILY PHOTOGRAPHER - specialising in capturing real, authentic moments - no awkward posing, just you being you! Please get in touch via contact page on website / social pages / phone 07377 629143. 13 March 2022
Some successful ads
MERCEDES CAMPER "Could you take down the advert please. Another HebWeb success."
ROWING MACHINE - PROFESSIONAL went to the first caller and we got the full asking price.
PART TIME CUSTOMER SERVICE ROLE: Thank you for your help and all the wonderful work HebWeb does.
2 BED COTTAGE TO LET HEBDEN BRIDGE "Had an amazing response to our House to Let ad! Thanks, we have found a lovely tenant"
WORKSHOP ASSISTANT REQUIRED Hebweb has come up with a promising person yet again!
WANTED: A ROOM OF MY OWN I've found a great house in Mytholmroyd and from 1 May, moved in and happy.
WANTED: HOUSE TO RENT HEBDEN BRIDGE: "We put up an advert on 28 March about us seeking a rental property in HB. We have been successful at finding accommodation through Hebweb.""

HOUSE/FLAT WANTED TO RENT "Delighted by the response and now happily accommodated."
2 BED HOUSE TO LET 'Could you take down my ad? I had an overwhelming response. Hebweb is fantastic! Thank you.'
SHORT TERM LET 'Successfully let'
2 BED HOUSE TO RENT
"The house has now let, very quickly as usual. Thanks again for your service"
BAR WORK We have 2, possibly 3 suitable candidates.
ROOM TO RENT, CENTRAL HEBDEN BRIDGE"Good housemate found, quickly as always on your site."
MODERN GREEK - I've had lots of replies to my request for help with Greek.  Could you please take the message down because we don't have room for anyone else.

1-BED HOUSE TO RENT "Please take my small ad down, as I now have sufficient responses. Thank you for your service – it's a great way to reach the local community."
FURNISHED HOUSE "This house is now let, thanks Hebweb"
2 BED MAISONETTE, HEBDEN BRIDGE The property is now let. 
2 BED COTTAGE HAWORTH OLD ROAD The cottage is now let. Thanks once again for a successful advertisement!
COLNE - TIMBER CABIN & GARDEN FOR RENT I now have a tenant. Thank you for your service. (9 June)
HEBDEN BRIDGE:  MINI APARTMENT TO RENT "Brilliant as ever, Thank you. Ads fulfilled" (14 April)
Email received about ad for 2 bed house: "I've had so many people message about this I can't keep up with replying." (5 March)
CLEANER WANTED This position has been filled  thank you 
ONE BEDROOM UNDERDWELLING - now taken
2 BED UNFURNISHED HOUSE FOR RENT Now let
1 BEDROOM HOUSE TO RENT Tenant now found thanks to the HebWeb
HOUSE FOR RENT IN HEBDEN BRIDGE - "Rented thanks to Hebweb"
LOG SPLITTER - now sold
HEBDEN BRIDGE TOWNHOUSE TO LET Found some lovely tenants really quickly, many thanks!

TWO-BED HOUSE TO LET IN MYTHOLMROYD. Once again great success by placing my house to rent on hebweb …. it's now gone so please can you remove it
WAREHOUSE & PICK & PACK OPPORTUNITIES We've now filled the positions.
PICKING & PACKING WAREHOUSE ASSISTANT - We've taken on 2 brilliant staff. Many thanks for helping us again!
3 BED HOUSE TO LET / CENTRAL HEBDEN BRIDGE I'm pleased to report that the house has been rented as a result of the ad

FREE TOPSOIL - I've been inundated with responses, so thanks very much. Who knew there was so much demand for soil?! Could you take the ad down please?
TWO BED COTTAGE TO LET: Like last time, I've been inundated with replies and now have a lovely couple to move in at the end of May, so would just like to say thank you (1 April)
HOUSEKEEPER/MEET & GREET PERSON - we have found a candidate. We wish to thank all those that applied .. the response was excellent as was the calibre of the candidates.
HOUSE TO RENT - GREAT VIEWS AND LOCATION: We have successfully found tenants within one day
HOUSE ORGANISER ESPECIALLY FILING - I had so many wonderful responses to my ad for someone to help me re-organize my house post-flood, I wanted to employ everyone! Thank you.
2 BED HOUSE TO RENT IN CENTRAL HEBDEN - House successfully rented through Hebweb. Fantastic posting wall!
HOUSE TO LET: Now let. "The ad found a new tenant within three days of its insertion so I'm very pleased with that"
EXPERIENCED SECRETARY /ADMINISTRATOR: we have now successfully recruited. We had a lot of applicants via your website again – thanks very much!

HOUSE TO LET: "let within 24 hours of ad going up"
More responses from successful ads.
HebWeb small ads
SEEKING TWO BEDROOMED PROPERTY TO RENT Canine behaviourist and her pocket Pointer (female rescue) looking to return to to Hebden Bridge and her Yorkshire birthplace. Excellent references. Please email. 24 May 2022
LOVELY PINK VELVET LOVE SEAT
Purchased in Whitby for £350. Moving house so must sell. Asking £150 o.n.o. Please ring 07528 033003. 21 May 2022

GORGEOUS 2 BED FLAT - Central Hebden Bridge, large 2 bedroom flat over 2 floors with lovely South facing roof terrace. £750pcm and unfurnished.
Available immediately. Tel: 07852 424876 or 07766 066336 18 May 2022
3 BEDROOM HOUSE TO LET My lovely home in Mytholmroyd from end June. Terraced house, open plan. 3 bedrooms, utility cellar, outside yard area. Central location close to shops, bars/ pubs, schools, train. £750/month plus 1 month's bond. Email me. 17 May 2022
THULE ROOF-TOP BOX MOTION 600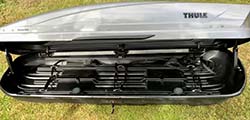 Silver Thule roof-top box with keys, very good condition. £150. Phone 07980 847818 13 May 2022
WANTED: CHAIR OR CO-CHAIRS for Hebden Bridge Arts, working with local communities and organisations and professional artists to create and present art, in all its forms. More info
WANTED: 1-2 BED FURNISHED PROPERTY TO RENT Started new job in Leeds and looking for a new home; I've fallen in love with Hebden Bridge/ Calder Valley! 30, non-smoker, quiet, no pets and £750-£1K budget. Please email. 7 May 2022
GEORGIAN CHEST OF DRAWERS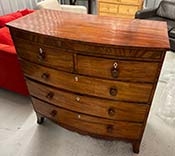 Beautiful Georgian walnut chest of drawers. Very good condition and kept well despite its age. Looking for £200 - bargain!! Message or call for more details - 07861 646461. 5 May 2022
CBT THERAPIST qualified and accredited CBT Therapist offering face to face or online sessions. Also an EMDR practitioner. I can help with a variety of different issues such as Anxiety, Depression, OCD, Panic. Contact number at 07950 136325 or email. 5 May 2022
WANTED TO RENT: a room in Hebden Bridge/Heptonstall area, house share/spare room. Please email or 07784-288744. (3 May)
HAIRCUTS AT HOME Reasonably priced haircuts for adults and children in the comfort of your own home or garden, working with your hair to get what you want (hopefully!) Please email to discuss. 29 April 2022
FUERZA DEVELOPMENT
We are a building company with over 30 years of experience in this field. We specialise in home extensions new build developments we also do repair work, roofing and ground works. Please feel free for a free no obligation quote. You can contact us on our website, our email address or mobile 07470 547116. 27 April 2022
EXPERIENCED FEMALE CARER AND ACUPUNCTURIST Available to work in the Todmorden and Hebden Bridge area, able to provide support at home for people of all ages including children. If interested please contact me on 07395 467 351 Thank you 20 April 2022
COGNITIVE BEHAVIOUR THERAPIST - E-mail me to book a free telephone consultation if you need help with anxiety, low mood, OCD or if you just want a happier life. Please see our website 20 April 2022
TELESCOPE TUITION WANTED I have a sky-watcher telescope and would appreciate tuition on how to use it and to check I've set it correctly. I'm in Colden. Would love to hear from you if you can help. Please email or 07747 684018 18 April 2022
WANTED: SMALL HOUSE TO RENT Todmorden/ Hebden Bridge/ surrounding areas. Quiet, tidy and respectful older female seeks affordable long term home to rent in quiet area. No pets. Non-smoker. Can pay up to £450 per month. Please e-mail. 12 April 2022
BEAUTIFUL TODMORDEN PROPERTY COMING TO MARKET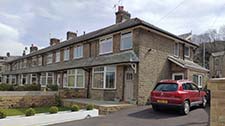 3 bed end terrace property overlooking canal (not in flood zone) with great views, garden/patio front and rear with lovely lighting, driveway, fully renovated inc. new carpets/log burner. Price around 225k. 07939 845405 11 April 2022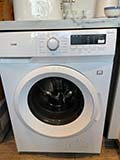 LOGIK WASHER DRYER FOR SALE 6 month old Logik washer dryer - selling as we already have one in our new property. Perfect condition. Cost £399. £150 or good offer. Please email in first instance. Collection only - near Callis Bridge. 8 April 2022
5-A-SIDE FOOTBALL Are you interested in playing 5-a-side foorball? If so we want to hear from you, we have a group of players who vary in age and ability who play football on Tuesday 9-10pm at Mytholmroyd Community Centre. Please email if your interested. 4 April 2022
2 BED HOUSE FOR RENT HEBDEN BRIDGE - "Another successful letting. Thank you."
PART TIME CHEF/CATERING MANAGER FOR HEBDEN BRIDGE GOLF CLUB 12 – 16 hours/week, salary tba, in line with experience We want an experienced chef/ caterer to join our team! HBGC is a 9-hole course, membership 150. Members enjoy in-house catering and we host external social events and functions. The well-appointed Club House - accommodating up 70, formally seated - enjoys commanding views: it's a sought-after venue for a variety of occasions. If you are passionate about hospitality and can bring your style and expertise to our existing, highly-rated operation, we would love to hear from you! For further details, please contact us by email - 23 March 2022
THE BROTHERS GRIN - An evening of music, humour and satire, carefully constructed from two brothers, one piano and a whole heap of percussion. 27 March. Little Theatre. See What's on for more info 20 March 2022
GARDENING WORK OFFERED "Thank you so much! I've had lots of responses to my ad. Could you take it down now please?"
WORKSHOP ASSISTANT REQUIRED "Our vacancy for a Workshop Assistant is now filled. Many thanks for your assistance yet again!"
1 BEDROOM TOWN CENTRE FLAT FOR RENT We've had several enquiries and have now found a new Tenant.
HOUSE TO LET Now taken. "Thanks very much for your help in finding a tenant."
SEWING MACHINIST VACANCY "Now filled. Many thanks to HebWeb small ads again."
VW CADDY MAXI FOR SALE Now sold

TRANSPORTER T5 FOR SALE NEW MOT Now sold

Some successful ads
VW NEW BEETLE FOR SALE "HebWeb ads magic at it again! Please can you take the VW Beetle ad down."
NISSAN ELGRAND 7 SEAT FOR SALE Successful sale to someone who will enjoy using the van. Excellent result from Hebweb. 
2-3 BEDROOM HOUSE WANTED TO RENT "We have now found a home.  Thank you for a fantastic service. "
CHEAP AND CHEERFUL ATTIC ROOM TO LET 'Happy to say room taken. Thanks'
COSY DOUBLE ROOM AVAILABLE TO SUBLET - Now taken
1 DOUBLE BEDROOMED APARTMENT: Successfully let.  The Hebweb has been fantastic as usual. 
WORKSHOP/STUDIO FOR RENT "Workshop successfully let via hebweb"
1 BEDROOM COTTAGE FOR SALE - MYTHOLMROYD I have accepted an offer from the perfect buyer who saw the advert on your site. (17 Aug)

2 BED UNFURNISHED HOUSE FOR RENT "House was rented almost right away through Hebweb, a great resource. Thanks a lot." 
2 BEDROOM HOUSE FOR RENT - Now taken
ONE BEDROOM HOUSE TO RENT IN HEBDEN - Tenant now found.
GENTS BIKE - "it sold within hours!"
3 BED HOUSE TO RENT - my home has a tenant, that was quick! Please can you take the Ad down.
4 BED HOUSE HEBDEN BRIDGE - now let. I had several enquiries and found some good new tenants.
2 BEDROOMED HOUSE FOR RENT House rented and deposit paid in less than 24 hours!!! Thank you Hebweb (13 June)
2 BED HOUSE TO RENT IN HEBDEN We would like to thank everyone for such a great response. We have now let the property (22 May)
ONLINE YARD SALE (VARIOUS ITEMS) Now sold
HAND MADE KITCHEN FOR SALE Now sold
INDIAN RETREAT TICKET FOR SALE - no longer available
COTTAGE TO LET FROM AUGUST: Just to say that my cottage has now been let. Thanks once again to HebWeb!
TWO KITTENS NEED A HOME! It took a little while but our two boys have just been collected to go to an amazing new home. Thank you so much. Good old Hebweb!
ROOMS IN HOUSE Now taken: I had a great response
2 BED BACK TO BACK TO LET - Hi there I have found lovely tenants for my house in less than 24 hours. Amazing! 
WANTED: A ROOM FOR FEBRUARY: Thank you to everyone who responded (too many to reply to personally). I have somewhere now.
TWO BED HOUSE TO LET: "I took out an ad on 15 August and have had an overwhelming response. It's now been let"
NARROWBOAT FOR RENT now let. I had a lot of enquiries from Hebweb, thanks!
WANTED P A / CARER I have had loads of responses to my ad re PA/Carer and I have appointed to this post.
PERIOD COTTAGE TO RENT IN HEBDEN BRIDGE: We have let the cottage now and so you can take the advert off the site. We had a fantastic response - thank you.
CREATIVE SOCIAL MEDIA PERSON PART TIMEWe recently placed an ad with you, the response has been incredible & the quality of applicants
outstanding, the position has now been filled
Elevated Victorian Stone Terraced Cottage Please remove my ad with the picture.I have got a tenant. Thanks. Inundated with people requesting information
TO LET - SPACIOUS 3 BED TERRACED HOUSE: It went up yesterday and I've found a tenant! I'm so pleased, thank you.
HOUSEKEEPER MEET/GREET DUTIES We have filled the position above. We had an excellent response with 18 applicants making the final selection very difficult.We wish to thank the people that responded and wish them well. We have used the HebWeb site on several occasions over an extended period and we have always had a successful result, and regard it as a most important community resource. Thanks, Calderdale Terraces.
CLEANER REQUIRED
- Ad "Overwhelmingly successful."
3 BED TERRACED HOUSE TO LET Please can you remove small ad put on 9th July. 
I had a response within an hour of the ad going live and the first viewer took the house. I had 8 requests to view in 24 hours. Brilliant!
PICK & PACK/ PRODUCTION ASSISTANT - Please could you close the advert? We've been overwhelmed with the response and quality of applicants! Thanks so much!
TO RENT, LATE OCTOBER Thanks again for sending many very nice prospective tenants my way. I'm very pleased to say the house is now let again so would you mind taking down the ad?
More responses from successful ads