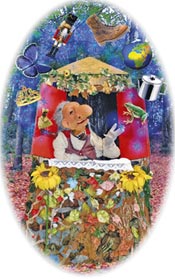 Kidsfest - Folk and Fairytales
Children's Art Festival

Organised by Hebden Royd Town Council
Holme Street Arts Centre,
Hebden Bridge
12 noon to 4.00pm
FREE
A drop-in event for 4- 11 year olds and their families, with arts and crafts workshops, plus Terry Jones Fairy Tales - a puppet show and walkabout by DNA Theatre.


Lunchtime Violin Recital: Martyn Jackson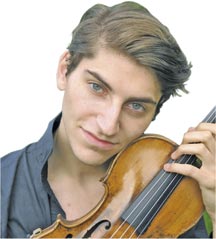 Heptonstall Church
1.00pm to 2.00pm
£6 (£4) £1 under 17s
With Mikhail Shilyaev on piano
The recital will include works by Beethoven,
Prokofiev, Ysaÿe and Saint-Saëns
At the age of 20, Martyn is already an accomplished solo performer, having given numerous recital and concerto performances throughout the UK and Europe.
As a soloist and chamber musician, Martyn has performed in some of the world's most renowned concert halls, including The Bridgewater Hall, Cadogan Hall, The Sage and Tel Aviv Opera House. Martyn plays on a Carlo Antonio Tononi Violin c. 1698 kindly on loan to him from the Royal College of Music, London.
'At only 19 Martyn has a prodigious technique ... watch out for his name in the future; he is a musician who is going places' (The Huddersfield Examiner)


Music at Walshaw
Walshaw Lodge,
Hardcastle Crags
3.30pm; recital begins at 4.00pm (to 6.00pm)
£15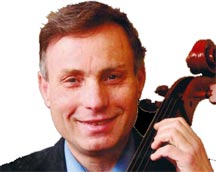 Walshaw Piano Trio
Yoko Muraoka: violin
Moshe Friedman: cello
Margaret Bruce: piano
with Tara Lumley-Savile, aged 7: piano
Mozart: Piano Trio in E major
Tailleferre: Piano Trio
Tucapsky: Piano piece "For Tara"; Piano Trio (written for Margaret Bruce)
Brahms: Piano Trio in C minor Op.101
Glorious music and a delicious tea are guaranteed at this event which is a firm Festival favourite.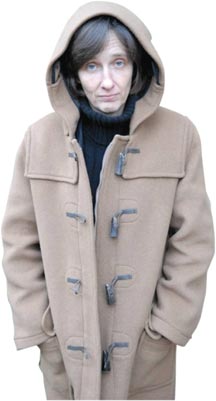 An Evening With A L Kennedy
Hebden Bridge Little Theatre,
Holme Street,
Hebden Bridge
8.00pm to 9.00pm
£8
Multi-award winning A L Kennedy is the author of 11 books: 5 novels, 4 books of short stories and two books of non-fiction. Her next book, What Becomes, a collection of short stories, will appear in August 2009. She also writes for the stage, radio, film and TV and a number of national and international newspapers. She has a blog in the New Statesman under the heading Obsessive Compulsive.
She has twice been included in the Granta list of Best of Young British Novelists.
'In two captivating readings, she demonstrates her ability to grasp characters in the bleakest of circumstances and illuminate them with a mixture of humour and insight'
(Susan Mansfield, The Guardian)

www.a-l-kennedy.co.uk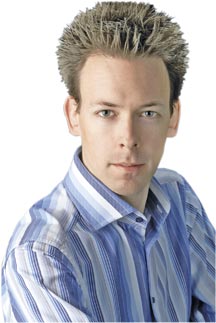 Martin Sturfält
Heptonstall Church
8.00pm to 10.00pm
£10 (£8) £2 under 17s
Mendelssohn: Rondo Capriccioso op.14; Songs Without Words (selection); Prelude and Fugue in E Minor op.35 no.1
J S Bach: Preludes and Fugues (selection)
F Liszt: Variations on Weinen, Klagen, Sorgen, Zagen; Petrarch Sonnets nos. 47, 104 & 123; Fantasy and Fugue on the Name B-A-C-H
Critically acclaimed Swedish pianist Martin Sturfält returns to Hebden Bridge with a programme celebrating the 200th anniversary of the birth of Felix Mendelssohn which explores the composer's both serious and overtly virtuosic music. Parallels are drawn with Bach - his spiritual mentor, and Franz Liszt. His brilliance is matched only by his entertaining and witty commentaries on the works performed.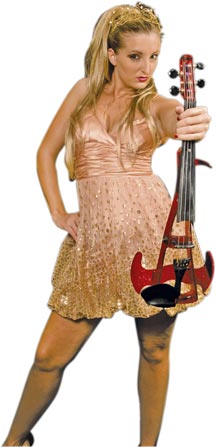 Urban Strings
Trades Club,
Holme Street,
Hebden Bridge
9.00pm to 11.00pm
£9 (£7)
CaroViolina:
(Caroline Owen) The UK hip hop violinist!
Paul Da Oddbal:
MC for Radio One DJ Steve Sutherland
Kockee K: MC
Kenny Higgins:
bass player on Corrine Bailey-Rae's albums
Chris Lloyd:
piano, creating the finest complementary urban sounds
Sam Hendricks:
exceptional drummer and great vocalist
Kiki Sire de Cuba:
award winning singer and percussionist
Mark Walker:
worked with West Life, Kelly Rowland, All Saints, Will Young, Simply Red ... to name but a few!
Urban Strings is a fresh and exciting new project by CaroViolina bringing hiphop violin to the UK. They play dynamic urban music fusing classic melodies with modern day latino grooves. From Bach to Busta Rhymes, influences include Kanye West, USA hip hop violinist Miri-Ben Ari and Black Violin. Hot off the press, Urban Strings will leave you mesmerised!