Festival Shop Exhibition
Saturday June 13 to Sunday July 12
Festival Shop,
Albert Street,
Hebden Bridge
Monday to Saturday 10.30am-5.00pm
Sunday 12.00am-5.00pm

A R Wallace ñ The Forgotten Evolutionist
Fred Langford Edwards
In 2007, artist Fred Langford Edwards was awarded a grant by The Wellcome Trust for a 30 month project to research and promote the contributions of Alfred Russel Wallace to the theories of Natural Selection and Evolution. In London on July 1, 1858 , at the first public reading of the Wallace and Darwin papers on Natural Selection, Wallace and Darwin were given equal status and recognition.
During 2009, much media attention is being given to Charles Darwin and the15 0th anniversary of the publication of The Origin of Species. Darwin is celebrated whilst Wallace has faded from the popular history of scientific thought. Fred's project is to generate artworks, publications and activities which will reinstate Wallace as a major contributor to the ideas and processes which explain how species gradually change to create new types of beings.
Working with Dr George Beccaloni of the Natural History Museum, the project has taken Fred to the Amazon Basin and the Malay archipelago. The resulting work explores the life, ideas, and surviving collections of Wallace, and the physical hardships he endured during his travels. This is a stunning photographic exhibition charting an important chapter in natural history.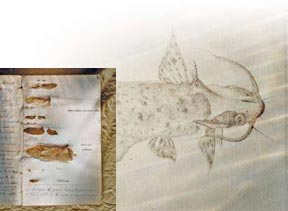 The Big Gay Jump A Day Project

Friday June 26 to Sunday July 12
The Bear Café,
Water Street, Todmorden
Photographic diary following a lesbian's whimsical NY Resolution to jump with a different gay woman each day for a year.
Preview Thursday 25 June 7pm

The Art of Respect
Saturday June 27 to Sunday July 12
b@rplace,
Crown Street,
Hebden Bridge
White Ribbon Campaign UK and Broken Rainbow will be holding an exhibition of work by local artists / students based on issues surrounding domestic violence. Artwork will be up for auction on Tuesday 7 July to raise money for both charities. Look out for talks and information and get involved!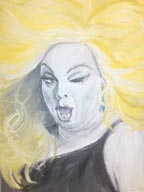 Blondes
Friday June 26 to Sunday July 12
Hole in t'Wall,
Hangingroyd Lane,
Hebden Bridge
It's Blondes, Blondes, Blondes, Bet, Bette, Bowie, Debbie, Diana, Dietrich, Divine, Hockney, Thatcher, Walken, Warhol…..more. Oil paintings of 20th Century Blonde Icons by Catherine M Shaw.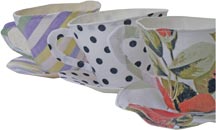 Re-new
Wednesday June 17 to Sunday July 19
Heart Gallery,
The Arts Centre,
4a Market Street,
Hebden Bridge
Welcome to a world of recycling! Embracing work from designer-makers inspired by reclamation processes to create a much-loved new piece from something old and discarded.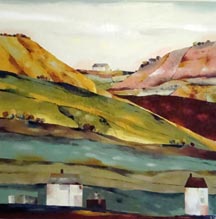 Julia Ogden
June 27 & 28, July 4 & 5, July 11 & 12
Private view
Friday June 26, 7.30pm to 9.00pm
with DJ and refreshments
54a Market Street,
Hebden Bridge
HX7 6AA
11am to 5pm
Colourful landscape, figurative and floral paintings. Handmade books, prints and other crafts lso
exhibited.

Prints by Ana Maria Pacheco
Saturday July 4 to Sunday August 2
A Hayward Touring Exhibition
Artsmill,
Linden Mill,
Linden Road,
Hebden Bridge
01422 843413
Wednesday to Sunday 11.00am to 5.00pm
Born in Brazil in 1943, Ana Maria Pacheco's prints celebrate a wide variety of cultural references that include Brazilian folklore, classical myth and mystical Catholicism.