Street Entertainment
Supported by the Community Foundation For Calderdale
St. George's Square and surrounding area,
Hebden Bridge
12 noon to 4.00pm approx
Lunchtime Concert: Due Voci
Heptonstall Church
£6 (£4) £1 for under 17s
Mandy Doyle & Viv Burr: sopranos
Ailie Kerrane : piano
For lovers of beautiful melody, popular classical singers Due Voci perform their exciting new repertoire in a recital promising to be an experience of lyrical delight. From light-hearted pieces by Gounod and Brahms to songs by Fauré, Saint-Saëns, Chausson and Delibes that anticipate later Impressionist music, the programme is an emotionally expressive journey through the Romantic era.
Characterised by beautifully blended voices and moving performances, Due Voci have appeared regularly at regional musical venues and events.
'They know how, not just to sing, but to reach out to and embrace an audience and send them away warmed and rewarded '
(Halifax Evening Courier).

Aisa Ijiri: Piano Recital
Heptonstall Church
7.30pm to 9.30pm
£10 (£8) £2 for under 17s
Schumann: Kreisleriana Op.16
Schumann/Liszt: Widmung Op.25 no.1
Liszt: Ballade no.2 in B minor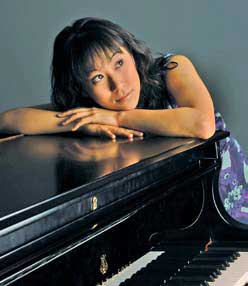 Aisa Ijiri is one of the finest Japanese pianists of her generation. She was just when she made her European debut at the Philharmonic Hall, Warsaw and then the Concert House in Stockholm. Her exceptional performances have led her to concerts across the UK, Europe and Japan. She has given regular solo, duet and chamber music recitals in many prestigious venues including the Steinway Hall, Purcell Room, LSO St. Luke's, and the Fairfield Hall in London.
'A pianist of exceptional quality, whose sophisticated musicality and artistic integrity are harnessed to a virtuoso technique' (Gordon Fergus-Thompson)

www.aisaijiri.com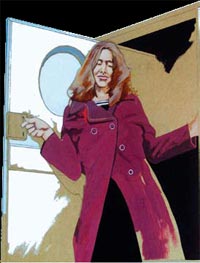 The Scaremongers
Trades Club,
Holme Street,
Hebden Bridge
9.00pm to 10.30pm
£12 (£10)

Simon Armitage is Britain's leading poet, and was a major contender for the post of the next Poet Laureate. He is also an embryonic popstar. Having written Novello award-winning songs for other artists, Simon formed The Scaremongers in 2008. Drawing on an eclectic mix of influences including Northern faves such as Joy Division, the Comsat Angels, The Fall and The Smiths, The Scaremongers are that rare thing – a literate indie beat combo that you can actually dance to.