Street Entertainment
Supported by the Community Foundation for Calderdale
St Michael's Square, Mytholmroyd
11am to 2pm
Free

Long Nose Puppets present Flyaway Katie
Little Theatre, Holme Street, Hebden Bridge
11.00am to 11.45am
3.00pm to 3.45pm
£6 (£4)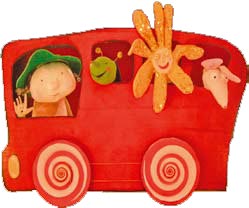 Following last year's sell-out performances of Shoe Baby, we are delighted to welcome back Long Nose Puppets with Flyaway Katie, based on the book by Polly Dunbar. The show is an inspiring flight of fancy about the power of imagination. Katie is all alone and feeling grey. The birds in the picture on her wall look so colourful - if only Katie could be as bright as them, who knows what might happen?
Aimed at the youngest members of the family (children aged 2 – 7), the performance of 30 minutes will be followed by an opportunity to meet the puppets!
'Magical and beautiful'
(The Guardian)

Lunchtime Piano Recital: Gemma Beeson
Heptonstall Church
1.00pm to 2.00pm
£6 (£4) £1 under 17s
Haydn: Sonata in F major Hob XVI:23
Rachmaninov: Sonata no.2 in B flat minor Op.36
Debussy: Estampes
Mendelssohn arr.
Rachmaninov: Scherzo from A Midsummer Night's Dream
Having gained a first class honours degree at the RNCM, Gemma began a postgraduate course at the Guildhall School of Music and Drama in 2007 studying with Paul Roberts, and was awarded a Young Artists Fellowship in Piano in 2008.
Gemma is a frequent performer throughout the UK and in Europe, both as soloist and chamber musician, and is in high demand as a recitalist in many concert series. She has an extensive concerto repertoire, and has performed as a soloist with many orchestras including the Hallé at Manchester's Bridgewater Hall.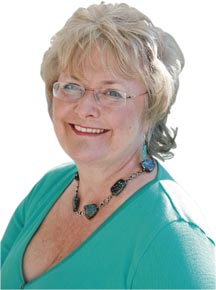 Katie Fforde
and Eleanor Moran
Literary Lunch at Moyles,
New Road,
Hebden Bridge
1.00pm to 2.30pm
£24.00 includes 2 course meal with wine and coffee and entry to Artsmill event at 4.30pm
Katie Fforde lives in Gloucestershire. Recently her old hobbies of ironing and housework have given way to singing, Flamenco dancing and husky racing. She is the author of fourteen previous bestsellers; her most recent novel Wedding Season peaked at number three on the bestsellers' lists. Katie's new novel Love Letters will be published in June.
Eleanor Moran is a BBC executive producer (Rome, Hotel Babylon and New Tricks) who turned to writing whilst struggling to decide whether or not to accept a marriage proposal. The resulting novel - Stick or Twist - was published in February 2009. Her second novel, Mr Almost Right, is due in early 2010. This is an intimate and convivial lunch restricted to ten participants. We would like to thank Moyles for supporting this event.

Katie Fforde and Eleanor Moran

Artsmill,
Linden Mill,
Linden Road,
Hebden Bridge
4.30pm to 5.30pm
£6
Romantic fiction has come a long way since swooning heroines and blushing brides. In this session, novelists Katie Fforde and Eleanor Moran will read from their work and answer questions about their lives, books and careers. A must for anyone interested in contemporary romantic fiction.

The Hepton Singers
Heptonstall Church
8pm to 10.00pm
£8 (£6) £2 under 17s
Directed by Roger Scaife and Alison West, The Hepton Singers present an exciting and challenging programme of English and Scottish vocal music by 20th and 21st century composers including Thea Musgrave, James Macmillan, Peter Maxwell Davies, Ralph Vaughan Williams and Benjamin Britten.
The concert also features a revised version of Alison West's Rehearsing the Languages of Birds which was premiered at the Festival in 2007.

Owter Zeds

Trades Club,
Holme Street,
Hebden Bridge
9.30pm to 11.30pm
£8 (£6)

The Zeds' grand 25th anniversary event! The band, which plays an infectious blend of ska, rock, and reggae, formed in 1984 to play gigs in support of Yorkshire's striking miners and their families. Since then, nearly forty musicians have passed through its ranks, and the band intends to invite as many of these ex-members as possible onto The Trades Club stage to celebrate the first quarter-century of Zedding. Owter Zeds play all original material, specially designed to get audiences on their feet, so put on your skanking shoes!