Local Books - by local authors or about our area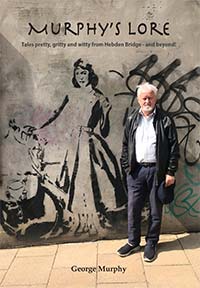 Murphy's Lore is George Murphy's weekly record of a dramatic year in the life of the UK. 52 episodes, viewed from Hebden Bridge in the Upper Calder Valley, a distinctive, beautiful and climate challenged part of the Pennine hills.
George's writings are filled with offbeat, wry observations on national politics, his family life and, above all, the quirky community of Hebden Bridge and its neighbouring towns.
George is a performance storyteller and writer of light verse and songs. This is his third book for adults, he is the author of six books of folk tales for African children and in 2018 published Hippy Valley.
Murphy's Lore was first published as a regular column on the HebWeb.
Read more, and see options for buying from overseas.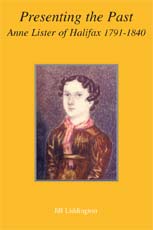 Presenting the Past: Anne Lister of Halifax 1791-1840 tells the dramatic story of how Anne's diaries survived after her death in the remote Caucasus.
Nearly 150 years later, in 1984, a Guardian article 'The two million word enigma' alerted readers to Anne's extensive diaries. Then in 1988 Helena Whitbread's I Know My Own Heart made the diaries accessible at last to a much wider readership, establishing beyond a scintilla of doubt Anne's lesbianism.
Her curiosity aroused, Jill Liddington decided to check the diaries' word-count in the Archives at Halifax. To her horror, she discovered they ran to a total of four million words - that is, about three times longer than Samuel Pepys's diary. Of this, roughly one-sixth is written in Anne's secret code, recording her relationships with other women. More info
UK orders
Non US and Worldwide orders
EU orders

All Our Own Work, new book from local writer, Andrew Bibby - how Nutclough Mill was home to one of the first Workers' Coops. The fustian workers' co-operative started in 1870 and ran for 50 years, each year profitable. More info about the book and its launch. Buy now
Theatre in a Time of Change - by Hebden Bridge's Michael Prior. This is not a book about stars and plays, but about the rise and fall of the theatre as a cultural and economic art-form since 1945. Read more.
The Bad Step by Hebden Bridge writer, Andrew Bibby. For Nick Potterton, high-flying London journalist who has moved to the Cumbrian countryside, Davie Peters' death should be just another story to cover.  But the longer he investigates, the more disturbing questions he has to answer.  Was the death as accidental as it seemed? Read more about the book and what people are saying.
Available now for Kindle and iBooks iPad £1.99 Read

Walking the Moors - a new hand-drawn guide from Chris Goddard; a superb work with wonderfully drawn sketches, buildings, rocks and maps. Chris has been meticulous in his research and has spent six years preparing this remarkable book. Buy now
Seaport at Sunrise: Local writer, poet and artist Ian M. Emberson has written a novel which has its roots in his National Service in the 1950s. Read more about the book and what some readers have said.
Hebden Bridge Town Centre Trail
Revised edition 2008 - £2
More info about the Town Trail
View from the Bridge by John Morrison
The best selling local book which started as a weekly column on the Hebden Bridge Web. When this little old milltown went into serious decline, it soon filled up again with an intriguingly diverse cast of 'off-cumdens'. Artists, writers, new-age therapists, lovers, loners and loser. Excellent comic writing and observation. Local publishers Pennine Pens beat all records with a runaway local hit.

Back to the Bridge by John Morrison, second in the Milltown Trilogy

A Bridge Too Far by John Morrison, third in the Milltown Trilogy

Gentleman Jack bestseller!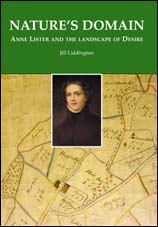 Nature's Domain by award winning Hebden Bridge historian, Jill Liddington. Anne Lister is best known to us as the lesbian diarist owner of Shibden Hall in the early 19th century. Nature's Domain tracks her intense courtship of Ann Walker, vividly and candidly recorded in Anne's daily journals - and partly written in her own secret code. Series One of Gentleman Jack was largely based on this book.
UK orders
US and worldwide orders
EU orders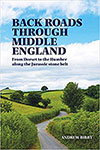 Hebden Bridge Writer wins Outdoor Book of the Year award - Andrew Bibby's insight into southern English landscapes, Back Roads through Middle England has won the prestigious award from the Outdoor Writers and Photographers Guild. More info
Hippy Valley is an eBook published by Pennine Pens - monologues and songs performed by storyteller George Murphy who often uses the news and discussion on the Hebweb for inspiration for his comic tales. Read more. £2.95 Available for immediate download
Amazon Kindle version
Apple iBooks version.
650 Years on the South Pennine Moors by David Nortcliffe: an account of life over the centuries on the moors above Hebden Bridge. A brief history of what was the western end of the ancient township of Wadsworth - a Pennine Pens eBook. Read more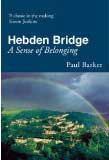 A Sense of Belonging
by Paul Barker
Nestling in its narrow Pennine valley at the Brontë end of Yorkshire, Hebden Bridge is an enigma. Over the twentieth century, this small town's industrial roots slowly dried up. But then, from the 1970s onwards, it was colonized by waves of artists, bohemians, New Age enthusiasts, media types and an increasingly affluent, left-leaning population. What makes Hebden Bridge the remarkable place it has become? Buy now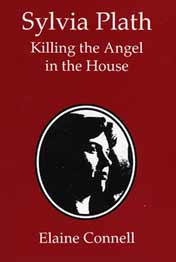 American poet, Sylvia Plath is buried in Heptonstall above Hebden Bridge. Elaine Connell has produced this very readable introduction to her work. See also Elaine's Sylia Plath Forum and more info about the book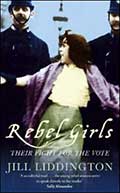 Hebden Bridge historian, Jill Liddington tracks the story of these forgotten suffragettes across the North of England, including Lavena Saltonstall of Hebden Bridge, and offers an utterly original history of suffrage. They took their message out to the remotest Yorkshire dales to win Edwardian hearts and minds.
Hebden Bridge author and journalist Andrew Bibby walks the Pennines along the route of the watershed that separates the water flowing westwards to the Irish Sea and the Atlantic from the water heading towards the North Sea, and gains insights into the history, ecology, geology and culture of the area. John Morrison, who lived in Hebden Bridge until recently, specializes in photographs of the north of England.
Buy now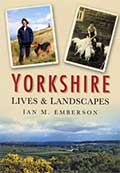 Yorkshire Lives and Landscapes
Sutton Publishing 2006, £12.99
Ian Emberson, local poet, playwright and artist, portrays the county and its people in a series of gentle anecdotes: Life in a small village, Asian dancing in Huddersfield, walking the Pennine Way, the choral singing tradition, even gardening and studying local history: many diverse elements of life in Yorkshire today are explored in a book that explores the county's cultural traditions.
---
Bright Sari in a Darkened Street is a new novel by Ian Emberson, who died in 2013 and was well known as a writer and artist in the Upper Valley. His wife Catherine has made this previously unpublished work available. It tells how aspiring artist Miles meets spirited and enchanting Kavita and is drawn into a relationship that crosses cultural divides. Read more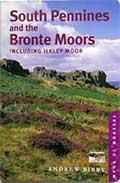 A new series of special guidebooks can help walkers get the best out of new access to open countryside. The Freedom to Roam guides are jointly published by the Ramblers and Frances Lincoln. The handy-sized guides each outline around a dozen walks using new access land, as well as extensive practical information on the new rights of access.
South Pennines and the Bronte Moors by Hebden Bridge writer, Andrew Bibby - buy now
The final instalment of the locally-set "Berringden Brow" saga is now out!
"Life's Rich Tapestry", the fourth in the popular series, sees middle-aged heroine Jess working on a university research project, collecting the life histories of a disparate group of Care Home residents. These include a melancholic mariner, a disillusioned cleric, and the Yorkshire Ripper's newsagent, (to say nothing of Nell, proud to style herself the 'Resident from Hell').
eBook Version