Contact details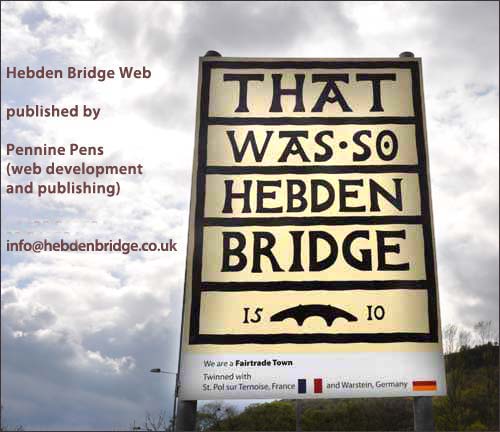 For tourist information queries, please see the tourist info section.
If you need to contact us, please email. The HebWeb does not have the resources to provide tourist info by phone or email - see the tourist info section for that. Thank you.
The HebWeb is edited by Chris Ratcliffe
32-34, Windsor Road,
Hebden Bridge, HX7 8LF
Forms for contacting HebWeb
The following forms are available for your convenience:
We try to respond as quickly as possible. However, sometimes we get very busy or everything comes at once, so please bear with us. Feel free to send reminders if you think something hasn't been addressed.
See more from Pennine Pens