Lit & Sci: Report of talk by Sir Mark Elder
Monday, 7 November 2016
One of the oldest cultural societies in Hebden Bridge is undergoing something of a renaissance. The Hebden Bridge Literary and Scientific Society was founded in 1905, but grew directly from the aspirations of local Co-operative Society members and their links with Oxford University in the previous century.
The Lit & Sci was the ground in which grew the Little Theatre, the Camera Club, the Local History Society and the Astronomy Group.
In recent years, while these groups have thrived, the Lit & Sci itself has held events only intermittently. Now the committee are hoping to see it successfully resurrected with a series of lectures by people with international recognition in their fields.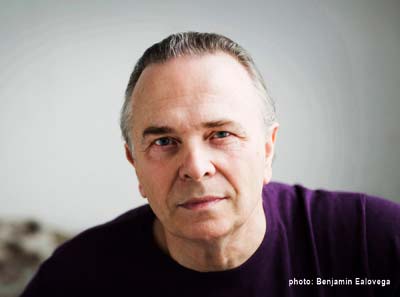 The inaugural talk at the Waterfront Hall, Hebden Bridge saw Sir Mark Elder, Music Director of the Hallé Orchestra, consider the question ' Are conductors really necessary?' 
He immediately charmed the audience by relating how, before taking to the conductor's podium at Bridgewater Hall, he habitually gives a pat to a small elephant purchased from a Hebden Bridge antique shop. 
What emerged strongly was his power as a communicator. This is a quality essential to a conductor, who, as he explained, has to be true to the music he hears with his inner ear. The communication process could be seen as intellectual, but the method is intensely physical, with the tiniest inflections and gestures conveying something of the musical quality he is seeking.
Sir Mark spoke eloquently of his experiences as a conductor of orchestras all over the world. It was a rare privilege to hear from someone so passionately involved in his art and craft, communicating so directly with an audience largely consisting of non-musicians. The role of conductor is one curiously balanced between power and vulnerability, summed up powerfully in Sir Mark's image of needing to wear a protective coat of armour but always willingly exposing an open heart.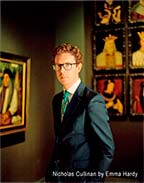 Hebden Bridge can now look forward to three other lectures in this winter season. On Saturday 12th November, Dr. Nicholas Cullinan, Director of the National Portrait Gallery, London, will be speaking about 'Picasso's Portraits'. An exhibition of these portraits is currently at the National Portrait Gallery. Described in the national press as a visionary and exciting new talent, Dr. Nicholas Cullinan has already enjoyed a stellar career at the Tate Gallery, London, and at the Museum of Modern Art in New York. He has close family links to Hebden Bridge, and indeed has spoken at the Waterfront Hall before, about Matisse and his Cut-Outs.
The Hebden Bridge Literary and Scientific Society is set to bring more top class speakers to the town. On February 4th 2017 there will be a chance to hear Professors Richard Wilkinson and Kate Pickett, co-authors of the book 'The Spirit Level' speak about 'Inequality and Social Anxiety' and on March 18th Professor Angie Hobbs will speak about 'Philosophy and the Public Good.' Tickets are priced at £10 with £8 for concessions and are available from the Town Hall, Hebden Bridge.
It seems that the Lit & Sci is set to go from strength to strength.
With thanks to Sheila Graham for this report