Tuesday, 11 September 2018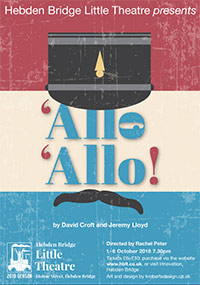 Little Theatre:
'Allo Allo'

by Jeremy Lloyd and David Croft
Directed by Rachel Peter
1-6 October, 7.30pm
Tickets £6-10, available here
Adapted from the long-running, popular TV series, 'Allo 'Allo! centres around René Artois the cowardly cafe-owner with an eye for the ladies, who gets caught up in the madcap escapades of the French Resistance, whilst all the time trying desperately to ingratiate himself with the occupying German forces.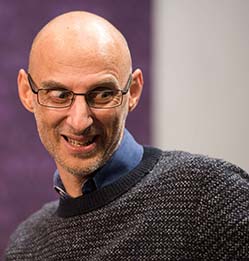 The stage adaptation features the familiar running gags, and all your favourite characters, such as René's tone-deaf wife Edith, Major-General von Klinkerhoffen and the Gestapo officer Herr Flick.
'Allo 'Allo! is broad comedy, with elements of farce, physical comedy, visual gags, ridiculous fake accents, and a large amount of sexual innuendo. What's not to like?
The play runs from Monday to Saturday, 1-6 October, at 7.30pm. Get your tickets now, at Innovation or online at www.hblt.co.uk.