New Year's Day Treasure Hunt
Saturday, 1 January 2011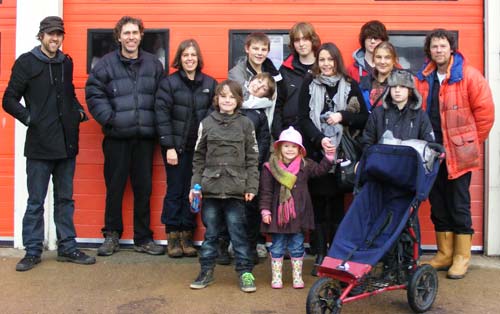 The Annual New Year's Day Treasure Hunt, held in Mytholmroyd has raised a total of £147.36 in aid of The Fire Fighters Charity.
A total of 40 families entered the treasure hunt, a healthy increase on last years numbers and fun was had by all. The Hunt entailed a nice scenic walk around the countryside of Mytholmroyd with clues spread throughout for families to solve.
Young walker Alex Mawby, said, "I really enjoyed taking part once again, having done so last year, and the route enabled me to visit some lovely places around the hills of Mytholmroyd that I had not yet discovered" with friend Joe Kinton adding, "It's a lovely way to start the New Year, with my family, friends and in the place that we're all so lucky to live in".
The Treasure Hunt (A Route) was won by the 'Batty Walkers' who scored 29 points out of a possible 31. Second place went to the 'Mawby Family' with 28 points, whilst 'Sally + Co' and 'A Leah' occupied third place with a total of 27 points. The winner of the Treasure Hunt (B Route) was 'D. Pratt' with a total of 21 point out of a possible 23.
Details of the Summer 2011 Treasure Hunt will be released in the coming months.