Mytholmroyd Swimming Pool: Calderdale approves plans
But some funds still needed
Friday, 2 August 2013
Plans for the pool at Mytholmroyd Community Centre have been approved by Calderdale Council, a builder has been appointed and if all goes as is hoped, swimmers will be able to enjoy a local pool by Spring 2014.
The final cost is going to be around £1.55 million and there remains £950k in the bank. The Association have been promised another £100k. That leaves a shortfall of £500k. A loan will be raised of about £300k, which leaves about £200k which will have to be raised through donations and grants. As grants are however very difficult to come by, the Association has created a LocalGiving page.
Donating funds to the Pool Association
Register and sign into the LocalGiving site
Then go to LocalGiving page for the Hebden Royd & District Swimming Pool Association. If you are taxpayer, Local Giving can add 25% Giftaid to your donation.
Alternatively, click the Donate button below to pay by Paypal and any credit or debit card.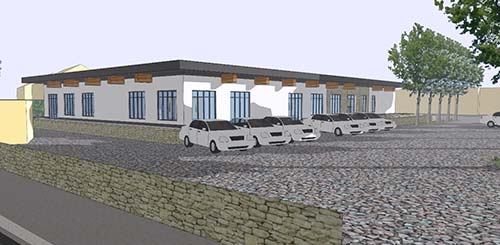 Controversy surrounds the history of this project.
The architects who have guided the project are Morten-Deakin Associates. As was reported in the local press, Dennis Moreton-Deakin has recently been reprimanded after being found guilty of unacceptable professional conduct in relation to a complaint made by Hebden Royd and District Swimming Pool Association.
After the Association said farewell to Dennis Deakin, they employed Jamie Lyne as a Project Manager, who has been involved with the pools in Brighouse and Sowerby Bridge. The HebWeb has been told that he has moved things along very nicely with the result that planning permission has now been given.
Campaigners in Hebden Bridge in the 1980s and 1990s raised funds for the pool to be situated in Victoria Road, Hebden Bridge where the land for a Swimming Pool was purchased. For reasons which are unclear, this land was sold for development without any local consultation. Those who gave money still feel short changed. Flats have since been built on the former swimming pool site.
One local councillor wrote on the HebWeb Forum in 2010 that he was not "entirely comfortable that a considerable amount of money (£885,000?) has been raised for this project by the controversial sale /development of land in Hebden Bridge that was being used as a community amenity."
For many years, neither the HebWeb nor Hebden Royd Town Council were able to get responses from the Swimming Pool Committee.
The applicant for the current planning application was Conservative councillor, Richard Marshall.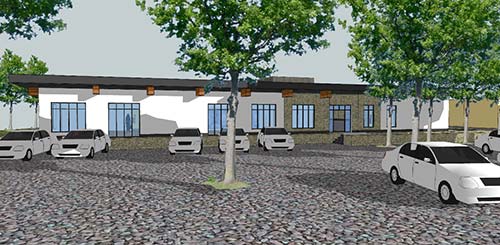 Update: HebWeb Forum - A Reply from the Swimming Pool Committee on the subject of the history of the project
Previously, on the HebWeb
HebWeb News: Hebden Royd may finally have a swimming pool (March 2013)
HebWeb Forum: Swimming Pool update? (Dec 2012)
HebWeb Forum: Swimming Pool Plans/Mytholmroyd Community Centre (Jan 2011)
HebWeb Forum: Swimming pool plans (Sept-Dec 2010)
HebWeb News: Swimming Pool plans - comments sought (Sept 2010)
More coverage of the swimming pool issue on the HebWeb