Saturday, 15 February 2020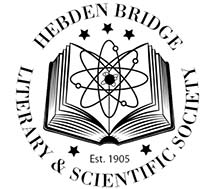 Peterloo and after
Speaker: Robert Poole, Professor of History at the University of Central Lancashire
Saturday 22 February,
7.30pm sharp, Town Hall
Those attending the final in the current season of Hebden Bridge Lectures will be transported back to the years immediately after the Napoleonic Wars and the Battle of Waterloo.  Robert Poole, Professor of History at the University of Central Lancashire, will be discussing both Peterloo, the shocking massacre of unarmed demonstrators in Manchester in 1819, and what came about in the years immediately after this event. The lecture is in the Waterfront Hall, Hebden Bridge Town Hall, on Sat February 22nd (doors open 7pm).

Robert Poole is the author of Peterloo: the English Uprising, published last
year to extremely good reviews.  It was Book of the Year for the magazine History Today, which described it as "the definitive account of Peterloo".
"The book's place as a key text in the history of British politics and society should be long-lasting," the magazine's reviewer added.

Poole's account reinterprets some of the history of the period in E.P.
Thompson's classic text The Making of the English Working Class, emphasizing among other things radical populism, the role of female reformers and the effects of the Napoleonic wars. In his lecture, Robert will be describing what he calls the 'aftershocks' from Peterloo in the period immediately after 1819.

The Lecture is being organised by Hebden Bridge Literary and Scientific Society, founded in 1905 and responsible in recent years for bringing eminent lecturers to the Calder Valley to share their knowledge and understanding.  Robert Poole has at short notice stepped in to undertake the lecture, following the ill health of the advertised speaker Malcolm Chase.

Barbara Atack of the Lit and Sci Society said: "What happened in the early decades of the nineteenth century directly influenced the development of democracy in Britain and the sort of society we live in today. We know that Robert's lecture will be extremely stimulating and we are very grateful to him for undertaking this lecture at very short notice."

Tickets for the lecture can be bought online at www.hblitandsci.org.uk or in person from Hebden Bridge Town Hall.  Discounted tickets are available to those under 25.
Hebden Bridge Town Hall, Waterfront Hall, Bar/ Café open at 6:30 pm
Lectures start at 7:30 pm sharp – No admission after 7:30 pm
Previous Lit & Sci coverage on the HebWeb
HebWeb News - Can we trust the numbers the media give us? Nov 2019
HebWeb News - Writing Yorkshire Feb 2019
HebWeb News - Ghosts in Art and Literature Jan 2019
HebWeb News - How the Welfare State really came about Nov 2018
HebWeb News - Hebden Bridge Autumn Lecture series goes to work - on an egg Oct 2018
HebWeb News - What role for Auntie today? Jan 2018
HebWeb News - Lit & Sci lecture report - Judith Weir: A Composer's Life Nov 2017
HebWeb News -Lit & Sci lecture report - Before the Big Bang Oct 2017
HebWeb News - Lit & Sci Meeting Report. Inequality and Social Anxiety: speakers Kate Pickett and Richard Wilkinson Feb 2017
HebWeb News - Lit & Sci Meeting Report. Dr Nicholas Cullinan: Picasso's Portraits Dec 2016
HebWeb News - Lit & Sci: Report of talk by Sir Mark Elder Nov 2016
HebWeb News - Lit & Sci lectures 2016-2017 Sept 2016