Midgley Community Forum are looking for a musician
Tuesday, 23 November 2021
Midgley Community Forum are looking for a musician, ideally someone who plays a wind instrument, to accompany the annual village carol singing on Sunday 19 December 2021.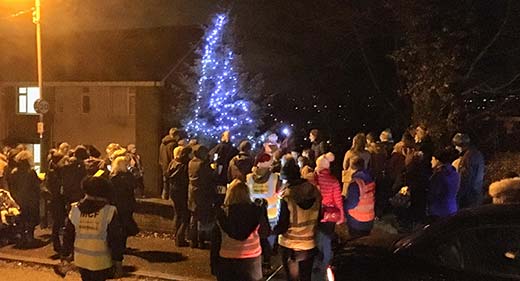 This traditional village event has been running for many years but we are currently without an accompanist. 
The event is a lovely community occasion, with the village turning out in force to sing, whilst Father Christmas delivers gifts to our elderly residents. 
We meet in Midgley school car park at 5.45pm and progress around the village singing favourite carols along the way. 
Without an accompanying musician, the event has the potential to dissolve into tuneless chaos.  Can you help us? 
There will be plentiful mulled wine, mince pies, and a bottle of something warming to say thank you. 
Please contact Anne Holdsworth, 07985 128737.