Vigil for Ukraine
Monday, 28 February 2022
Members and supporters of CND (Campaign for Nuclear Disarmament) gathered at the main crossroads in Hebden Bridge last Thursday evening to express their solidarity with the Ukrainian people in a candle-lit vigil.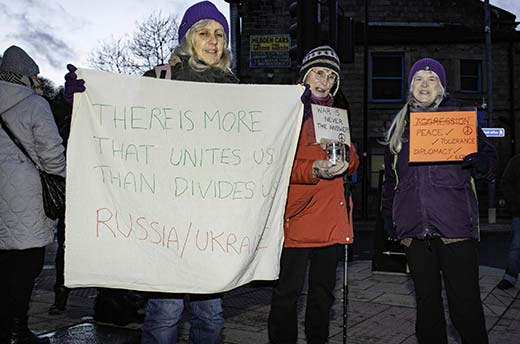 Kathy Pitt, of local group Calder Valley CND for Peace and Justice told the HebWeb: "We gathered together on the day of the terrible news of the invasion of Ukraine to express our solidarity with the Ukrainian people and to condemn the unjustified Russian aggression.

"We call on all sides to de-escalate the conflict and to seek peaceful solutions and we support effective diplomacy which takes into account the concerns of both the Ukrainian and Russian governments. We are particularly concerned at the threat of use of nuclear weapons in the conflict and call for a return to negotiations to reduce nuclear weapons in Europe."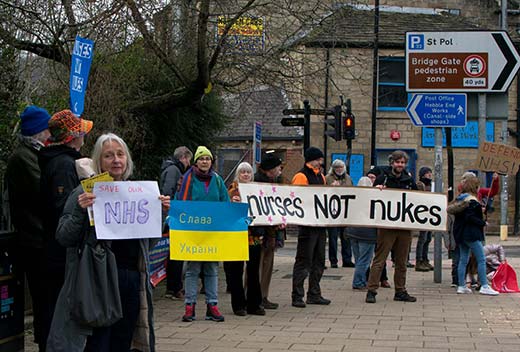 Local CND members also took part in Saturday morning's SOS NHS demonstration at the same place in Hebden Bridge, highlighting the discrepancy between the recently announced increased military spending on nuclear weapons and the inadequacy of funding for the NHS.