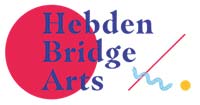 Hebden Bridge Arts seeks new board members 
Wednesday, 27 July 2022
Hebden Bridge Arts, which until this spring was known as Hebden Bridge Arts Festival, brings together brilliant, inspiring artists from all disciplines, specialist experts, audiences, members of the public and grass roots organisations that work with under-served, under-represented communities.
Aims
They aim to produce highly ambitious, artistically exciting, socially engaged work, and to support the development of community confidence and great art through mentoring and co-creation. Based in Hebden Bridge, they work across Calderdale with an emphasis on cross-borough organisational partnership and collaboration with extraordinary people.
Next project
Their next project is OPEN SPACE 70 - a giant collaboration between individuals, groups, artists and environmental experts, making and sharing work on the theme of climate emergency, at open spaces in the Upper Calder Valley over a weekend in July 2023.
Hebden Bridge Arts is now looking for two new board members (trustees). The time commitment is up to 4 hours each month. Board meetings are held roughly every 2 months. Travel expenses are paid, and they welcome applications from those without prior board experience.
Recruitment pack
Download the full recruitment pack from hebdenbridgearts.co.uk to find out more. Applications are accepted in writing or by video submission. The closing date is Friday 2 September 2022 at 12 noon.
If you're interested in applying, but not sure whether it is for you, you can have a no obligation chat with Rebekah, Creative Producer, or Amanda, one of the Co-Chairs.
Email rebekah@hebdenbridgearts.co.uk to arrange a call.