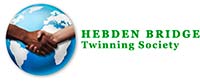 Hebden Royd and Warstein celebrate 28 years of Twinning
Wednesday, 4 October 2023
"An incredibly enjoyable evening with a wonderful host" said Mayor Bernice Hayes.
Warstein's mayor Dr Thomas Schöne had invited the group to a social at the Mühlenstube in Belecke, Warstein. The programme for the visit to Warstein up to that point had been equally enjoyable but also very thought provoking.
In line with our ideas for the future, the programme was far less formal than in the past. They still reflected on the horrors of war when visiting the Möhnsee dam (scene for the dam busters) and the Belecke Bunker. However, while enjoying the beauty of the surrounding countryside, they were also contemplating the challenges of global warming and a changing environment to that very countryside.
During a lengthy and enjoyable walk in the Bilsteintal sector of the Warstein Forest to see the forest farm and kindergarten, and deer park, they also learnt about projects to combat the ravages of storms, forest fires, drought and the bark boring beetle.
At the heart of the visit was the power of twinning friendships. Deputy Mayor Pat Fraser said, "The friendships that you forge, especially with your hosts, form an unbreakable link into the future".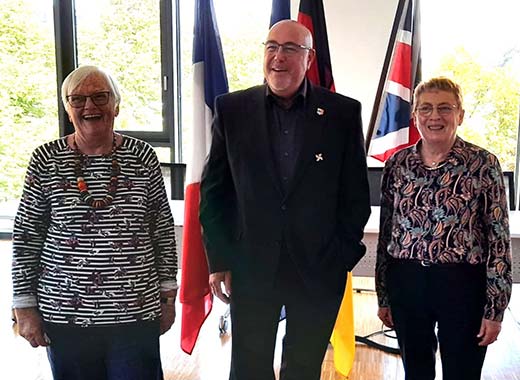 New members for the HBTS are always welcome! Anyone who is interested please contact Jane Jackson.
Hebden Bridge Twinning Society website