Hebden Bridge Disability Access Forum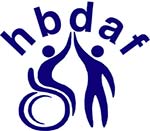 It meets on the 3rd Monday of each month by Zoom video link at 3 to 4.30pm. It also meets on the first Monday of each month at 3pm for an informal drop-in chat, again by Zoom video link.
We aim to improve access to life in general in the Hebden Bridge area.
We warmly welcome anyone who considers themselves disabled for any reason, including chronic illness, mental health issues, neurodiversity (including autistic spectrum), neurological impairment, mobility issues and sensory impairment. We are always very keen to have new members.
Please come to our meeting or contact us if you would like to raise any access issues, or to join us without attending a meeting.