Monday, 22 November 2021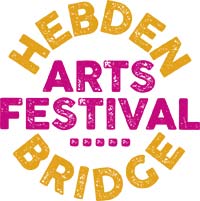 New Creative Producer for Arts Festival
Hebden Bridge Arts Festival is excited to announce the appointment of new Creative Producer, Rebekah Fozard.
Rebekah will be joining the organisation with effect from January 2022. Her leadership will further solidify its new artistic direction with the focus on a year-round socially engaged programme of activity, providing community collaboration and participation in the arts.
Having spent the last 9 years as Manager at Hebden Bridge Picture House, and with a first career in law and more recent work as an independent consultant, Rebekah brings a wealth of experience, passion and skills in programming, fundraising and partnership work.
Rebekah said, "I'm thrilled to be joining Hebden Bridge Arts Festival at such an exciting juncture, as the organisation forges important new connections and works across a wider geographical base.
The Arts Festival is a wonderful resource for our community: over the past 12 years of living in Hebden Bridge, my family and I have enjoyed so many events and creative experiences offered by our Arts Festival. I'm looking forward to the many opportunities for inclusion-based programming, collaboration and co-creation that the Arts Festival will bring in 2022 and beyond."
Rebekah joins Hebden Bridge Arts Festival at an inspiring time, hot on the heels of the Board of Trustees securing funding support from Calderdale Council, Arts Council England, Hebden Royd Town Council and Art Fund for its Creative Neighbourhoods project. Project Manager, Clare Danon, continues to propel this venture which brings together exciting artists with 6 groups across Calderdale to creatively explore the environment, culminating in a public sharing of work. Making and embedding new connections, this project celebrates culture made by people who do not self-identify as currently engaged with a formal 'arts' offer.
To stay tuned with all Hebden Bridge Arts Festival news and events visit hebdenbridgeartsfestival.co.uk and sign-up to the e-Newsletter.