Sunday, 6 February 2022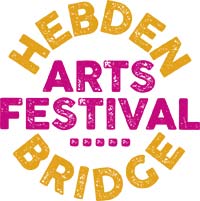 Arts Festival 2022 project is LAND MARKS
This project sees 6 groups across Calderdale creatively explore art-based actions and responses to Climate Emergency and our relationship with the local and global environment. The Festival has hand-picked some amazing local artists to deliver workshops, and a public sharing of the work will be happening later in the year.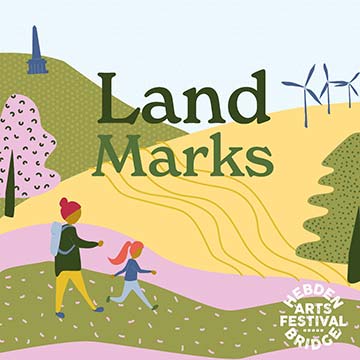 They will be working with St Augustine's Centre, Rastrick High School, Halifax Opportunities Trust, Calderdale Community Cares, Time Out (The youth wing of Healthy Minds) and The Walkers Are Welcome Group of Hebden Royd.
Calder Community Cares have partnered with Hebden Bridge Arts Festival as part of our 'Land Marks' project to connect and engage with some of the elderly and isolated within the Upper Calder Valley. 

The creative focus for the project is looking at our relationship with the environment and the landscape around us, evoking memories, concerns or delights. Following 1:1's, a group workshop in ceramics will be offered to produce some unique artwork.  

​In additon, local artist Amy Mellis and writer Amanda Dalton created 'Todmorden Treasures - Let's Create' activity sheet for their It's a Wrap campaign. The campaign distributed hundreds of donated gifts to those in the Calder Valley who found Christmas a difficult time. ​
TIME OUT have come together in partnership with us through the 'Land Marks Project' to creatively collaborate and explore the subject of 'environment'.   

Underlands is aimed at young people aged 11-14. 

​During an outdoor adventure into the fascinating world of fungi at Hardcastle Crags, they'll explore the invisible plant-communications network (the 'Wood-Wide Web') that exists beneath our feet. Photographing and recording their experiences, they will create large-scale pieces of visual and word-based digital art, for exhibition this April, delving under the surface of everyday life and exploring the deep connections that bind us to the natural world, each other and our communities.
Run by Calderdale's independent, user-led mental health charity Healthy Minds, ​Time Out is for all 10-19 year olds in Calderdale. With a focus on emotional wellbeing, they connect young people with activities, opportunities, learning and support. The service has been co-designed by young people, who said that 'finding your thing' - finding something you love to do or connect with – helps them with feeling good and staying well.
Walkers Are Welcome Hebden Royd have partnered with us through 'Land Marks' to spotlight our local area and invite EVERYBODY – of all ages, novices and professionals alike, to take part in a giant outdoor photo project for Spring 2022. 

We want you to be part of this exciting project to get out walking, explore the local landscape and take PHOTOS of some of the many accessible crossings you will see along the way.
 
Your photos will form part of an exhibition and digital slideshow that will be shown in venues across Hebden Royd, and will help us to map our local landscape, celebrating its unique features and the people who are part of it.

To inspire and enable as many people as possible to take part, we are offering FREE GUIDED WALKS AND WORKSHOPS during April. Why not sign up for one or more of them?
St Augustine's Centre: Back in Spring 2021, St Augustine's Centre were one of the first groups to work with us as part of the project, to set up a Creative Group during lockdown. The participants, many of whom speak little English, explored ideas of community and creativity for wellbeing during the extraordinary pandemic restrictions. They came together every fortnight for online sessions and shared updates with each other via Whatsapp. ​
 
This year, the Creative Group will enjoy some trips to Tate Liverpool, Crosby Beach and Yorkshire Sculpture Park to take inspiration for weekly art sessions. The themes include the use of maps, landmarks, places and moments that resonate with us and who we are. Photography will feature as part of the project, and the group intend to make long lasting work to be exhibited outdoors.
Halifax Opportunities Trust
Artist Dannielle Lovett will be hosting fun foraging workshops and outdoor art get-togethers. 
 
Back in Spring '21, Halifax Opportunities Trust were one of the first groups to partner with HBAF as part of our 'Engaging Neighbourhoods' project. The Upper Valley Friends group were brought together with photographer Rebecca Lupton of 'The Mothers' project to build their confidence in using mobile phones to capture images of everyday parenthood. 
Rastrick High School
This initiative is focussed on inspiring the next generation of their pupils aged 14-16. A series of video interviews have been programmed of people working in the creative industries showcasing what it's really like having a career in the arts. We are also arranging for local artist Rachel Red to work with the students to print make and create posters to add to their creative portfolios. 
 
Back in Spring '21, Rastrick High School were one of the first groups to work with HBAF as part of the project. We wanted to reach out to more young people who live in Calderdale and talk with them about the arts. Some of the pupils participated in a collection of audio interviews and doodle note artwork to share their voices, views, and opinions.