Saturday, 26 March 2022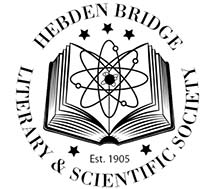 Reflections on a career in BBC Commissioning
Speakers: Cheryl Taylor
Friday 22 April
7.30pm, Town Hall
You may not be familiar with Cheryl Taylor's name but you will be aware of some of the work that she has been involved with.
Cheryl has been responsible for the development and commissioning of television programmes that have helped to sculpt the cultural landscape of our lives since 1997. Moreover, her work in a variety of roles including BBC Controller of Comedy 2009-12, Controller of the CBBC Channel 2012-2017 and Head of Content for all Children's television at the BBC 2017 – April 2021.
Cheryl Taylor's work has had a multigenerational reach for over a quarter of a century through commissioning series such as Gavin and Stacey, Mrs Brown's Boys, Bad Education, Miranda and many more. Cheryl's legacy will be the influence that she has had and is still having on children and young people through the programmes commissioned during her most recent role.
Tickets, £8 per adult, £5 under 25s, or £5 to view a video recording of the talk, may be purchased at the Town Hall or book via the website www.hblitandsci.org.uk

See also
Previous Lit & Sci coverage on the HebWeb
HebWeb News - Kate Lycett: Telling Stories. Painting a Narrative Feb 2022
HebWeb News - What is happening to General Practice? Jan 2022
HebWeb News - Peterloo and after Feb 2020
HebWeb News - Can we trust the numbers the media give us? Nov 2019
HebWeb News - Writing Yorkshire Feb 2019
HebWeb News - Ghosts in Art and Literature Jan 2019
HebWeb News - How the Welfare State really came about Nov 2018
HebWeb News - Hebden Bridge Autumn Lecture series goes to work - on an egg Oct 2018
HebWeb News - What role for Auntie today? Jan 2018
HebWeb News - Lit & Sci lecture report - Judith Weir: A Composer's Life Nov 2017
HebWeb News -Lit & Sci lecture report - Before the Big Bang Oct 2017
HebWeb News - Lit & Sci Meeting Report. Inequality and Social Anxiety: speakers Kate Pickett and Richard Wilkinson Feb 2017
HebWeb News - Lit & Sci Meeting Report. Dr Nicholas Cullinan: Picasso's Portraits Dec 2016
HebWeb News - Lit & Sci: Report of talk by Sir Mark Elder Nov 2016
HebWeb News - Lit & Sci lectures 2016-2017 Sept 2016