Sunday, 8 May 2022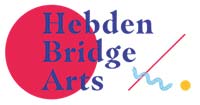 Recruitment: Chair / Two Co-Chairs of the Board
Based in Hebden Bridge, Calderdale, West Yorkshire | Unremunerated (voluntary)
Closing date: Friday 10th June 2022 (noon)
Hebden Bridge Arts Festival is now Hebden Bridge Arts. They are partnering with local communities and organisations to connect with people across Calderdale, working with them and professional artists to create and present art, in all its forms, to the public.
They are now doing this work all year round, rather than via an annual summer festival, and the work they create and how they share it will differ and grow each year.
Are you the next Chair or Co-Chair of Hebden Bridge Arts? Could you lead the board of trustees and support our creative team in our vision to deliver a year-round community focused, professionally supported programme of arts activities, events, performances and sharing of work, based on our focus of climate emergency?
Since 2020 we've been working with communities and organisations across Calderdale to develop creative work together with high-quality artists, provide mentoring, and present art to the public at vibrant exhibitions. We've got exciting plans for our next large-scale projects in which the public, communities, groups and professionals will come together to create and share work.
We're looking for a dynamic and enthusiastic Chair, or two people job sharing the role as Co-Chairs. You should have the energy and time to get regularly involved between board meetings, giving opinions, providing the benefit of your experience and taking decisions with the Creative Producer, and so be able to make yourself available over email and for additional scheduled meetings / telephone calls.
Ideally, you will bring experience of working in the arts or creative industries and/or the charity sector, and have knowledge of key organisations and individuals working in the arts in Yorkshire and the North West. We estimate the time commitment of the role of Chair to average at around two days a month / a half day per week, in addition to around chairing around six board meetings a year.
Please download a recruitment pack from www.hebdenbridgearts.co.uk for full information and details of how to apply. Please indicate if you would prefer (or be open to) undertaking this role as a job-share when you apply. Interviews will be conducted during the week commencing Monday 20th June.
Hebden Bridge Arts is the trading name of Hebden Bridge Arts Festival Limited, a company registered in England and Wales with number 03520619. Charities number 1070600. Registered office: 12 Market Street, Hebden Bridge, HX7 6AD