Tuesday, 24 May 2022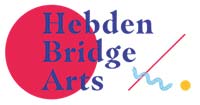 Free taster workshops launched
Fancy trying something new? Hebden Bridge Arts invites you to book onto one of their free workshops or walks happening on Saturday 4th June at their Open Space 70 project launch at Hebden Bridge Town Hall.   Full timetable for the day and booking links here 
Drop in printmaking workshop: Tetra Pak Insect Etching with Rachel Red, Printmaker and teacher. 
A celebration of insects as pollinators and foundations of our ecosystems. And a recognition of our need to protect them and stop the destruction of nature. Come and make your own dry point etching of an insect using tetra packs and a printing press. You can chose your species from pictures available, draw it with an etching needle, ink it up and put it though the press. Plus, bring me an insect fact if you'd like! All day, drop in, subject to space at the table.  

Free performances by talented young musicians: The McGuire Family (Klezmer/Country/Irish Folk music), Mabel Dalgleish-King (Recorder), Ben and George Fearnley (Cornet and Tenor Horn) and Luca Kelly (Jazz Piano) - timetable for performances in the Waterfront Hall is below.  
 
Workshops: Kokedama – Wildflower Mossballs with Laura Burfitt, Creative Gardener
We'll be making 'Kokedama' moss balls, inspired by the Japanese bonsai technique. You'll take home your own wildflower moss ball to hang outside to welcome you and your visitors, feed pollinators and set seed in the wind. These are a unique way to display a plant, easy to make and completely biodegradable. Gloves provided. Outside if weather allows, inside if it doesn't. 

Walks: Past and Future Landscape Stories with Paul Knights, Writer and Photographer 
Is the landscape handed down by our ancestors fit for a climate-changed future? Can we restore nature while preserving the inheritance from our predecessors of a traditional farmed environment? Or to do well by our descendents must our familiar countryside be radically transformed to lock up carbon and return wildlife to abundance?    

A 90-minute walking conversation above the town to explore the stories written into our landscape. Stopping in a wooded clough, a traditional hay meadow and a 'rewilded' cemetery, we will discuss and exchange ideas on the remarkable history of how the valley was fashioned by our predecessors, how we will continue their narrative in the face of the challenges ahead and what stories the landscape will go on to tell posterity. 

You will be encouraged to take photographs, and for younger walkers there will be time travel spotting challenges along the way. Please bring a camera (phone cameras are fine) and ensure you have sturdy footwear for walking on rough paths.  The walk will take in steep steps; uneven, muddy paths; and long grass that will potentially be wet. It will cover about 1.5 miles, and there will be three breaks for discussion. 

​Workshops: Indian Woodblock printing with Saima Kaur, textile artist
A hands-on workshop exploring the craft of Indian woodblock printing. You will use authentic wooden blocks to create a piece of wall art that can then be embellished with stitch. Organic cotton and some natural dyes will be used as part of the workshop.  

Workshops: Trees in the Sun with Lizzie Lockhart, Artist and teacher 
Make a beautiful print of a tree using the power of the sun.  During the session you will study the shapes of trees and leaves, cut out a stencils of them in paper, arrange them on your board, take them outside into the sun and hey presto - as if by magic your print will appear. Whilst your print is drying you can have a go at making your own envelope using recycled paper then send your print off in the post, either to yourself or a friend.