Hebden Bridge WI Autumn Rag Market 
Tuesday, 19 September 2023
Saturday 21st October

Hebden Bridge Town Hall
The Making Mill, Valley Road
Northlight Studios,
Hangingroyd Lane
10:30am - 4:00pm
A twice yearly Market event for crafters, run by the Hebden Bridge branch of the WI the Rag Market is the perfect place to pick up a bargain for the crafter, sewist, knitter and vintage lover.
£1 entry gives you access to over 30 stalls across three Venues, the Town Hall, Northlight Studios, and The Making Mill.
Fabric - Wool - Beads - Threads - Buttons - Patterns - Vintage Items - Books...
Crafty young things under 16 are free. Well behaved waggy tails welcome -please keep on a short lead.
Refreshments are available at the Town Hall cafe.
Funds raised go towards our Charities of the Year, NIP Charity and The Yorkshire Air Ambulance.
Follow us on Instagram @ HebdenRag
For more info, please e-mail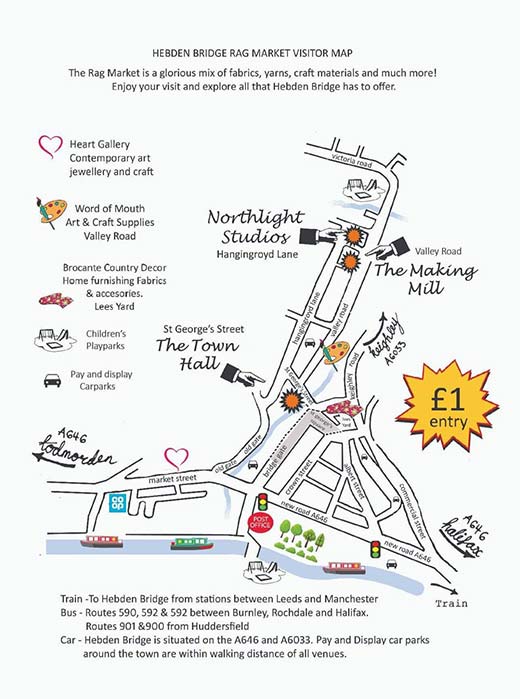 We try to make sure that information on the Hebden Bridge Web is correct, but if you are aware of any errors or omissions, please email us.
If you have comments on HebWeb News or Features please make a contribution to our Discussion Forum